We arrived in Beijing and were quickly enveloped by the haze of fog-smog that the city is known for. This wasn't all bad though. The fog-smog made everything look good through our lenses and it also created an atmospheric, almost eerie vibe.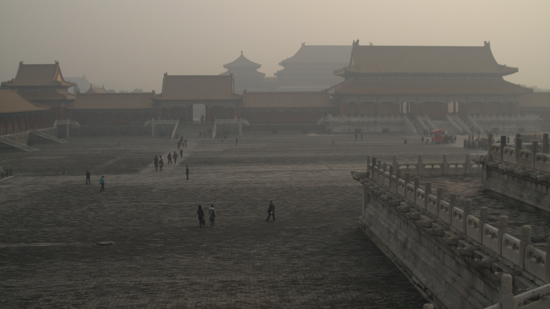 If there was one thing that immediately cut through this haze, it was our local host Lin Lin. A hot-pants-wearing, five-foot-nothing Chinese firecracker and socialite with a high-pitched, posh British accent is the kind of girl that turns heads:
Lin Lin was Beijing for us. A graphic designer and general lady-about-town, she is smart, funny, mischievous and just a wee bit talented. Her design company Jellymon means business and so does she. She is proud of China and wants to leave her mark on the world.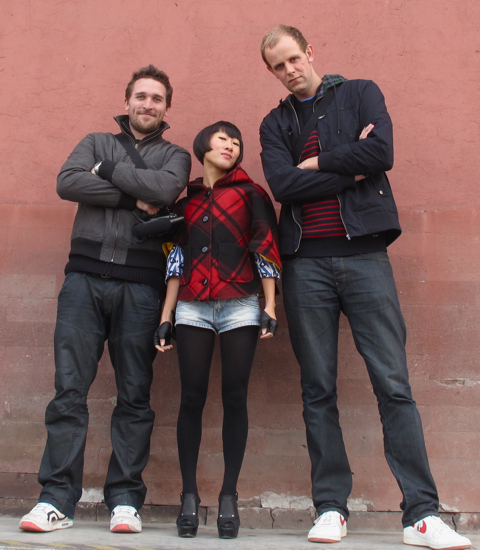 Lin Lin took us all over the city and packed every day full of adventures that ranged from tagging along with tour groups in The Forbidden City to partying all night in the penthouse of a seven-star hotel. Lin Lin showed us the new high-class Beijing but also took us to the local joints and street vendors that have been around forever. We ate well in Beijing. Really well.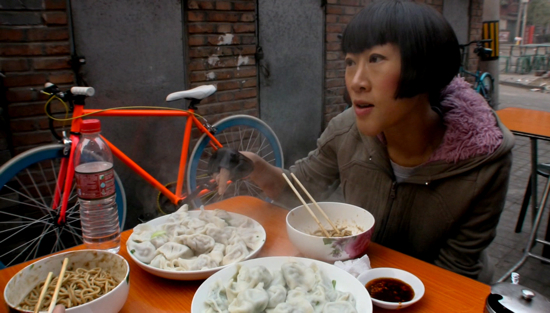 If there's one thing you must do in Beijing, it's eat Hot Pot. We had the best example of this local dish in a Hutong restaurant called Da Great. Hot Pot is basically a giant pot of spicy soup with vegetables, tofu and a whole fish thrown in for good measure. Eat it!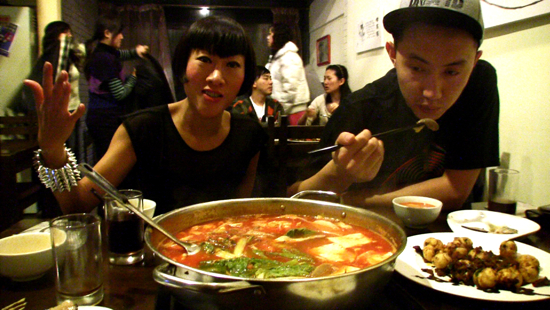 The other thing you should definitely do in Beijing is cycle. It's the best and most popular way to get around and it lets you take in the vibrant Hutong street culture while avoiding the difficult-to-navigate public transportation system.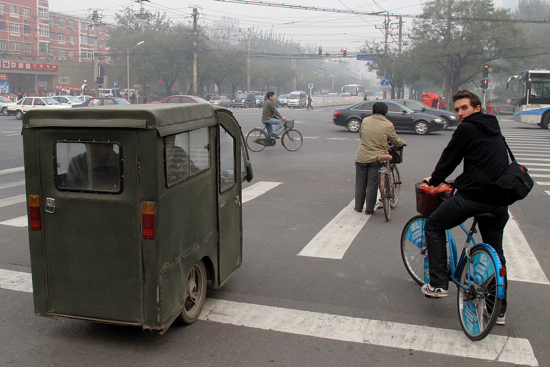 Lin Lin introduced us to a host of young Beijingers who were making waves both at home and abroad. These folks were artists, chefs, musicians and entrepreneurs. One of the most memorable encounters was with Lin Lin's good friend DJ Wordy, a three-time DMC champion in China. He gave us a private mix session in his studio and we were left speechless. This man has some crazy mixing skills.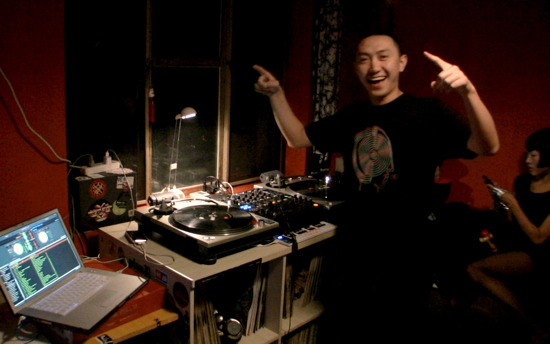 Simply put, Beijing is hot right now. It's an exciting time and there's a lot going on in the arts, in business and in the culinary world. Apparently the city is also now aggressively tackling the fog-smog in an attempt to clear the skies. I wonder will people miss it when it's gone... Hope you enjoy the episode!