"Berlin ist arm, aber sexy." ("Berlin is poor, but sexy.") - Klaus Wowereit
In a television interview in 2004, Klaus Wowereit, governing mayor of Berlin at the time, famously called the city 'poor but sexy.' It has since become a wealthier place, but I think that the central idea is still both true and relevant. Berlin is distinctly anti-capitalist and it puts humanity and culture before money. It's a city where people go to live for cheap while they make things -- art, music, cultural output in general. It's also a place where people go to dance the night away. Here's a quick little taste of our experience in Berlin:
Our Berlin host, Martin Guentert, is a product designer for Mykita eyewear. He had planned our time in Berlin meticulously, pretty much down to the bathroom break. Thankfully, he was great planner. We went boating on the river Spree, toured the city by scooter, ate and drank in a traditional beer garden, joined in a weird ping pong ritual and danced until 6 a.m. in a dilapidated mansion. And that was all just on Saturday.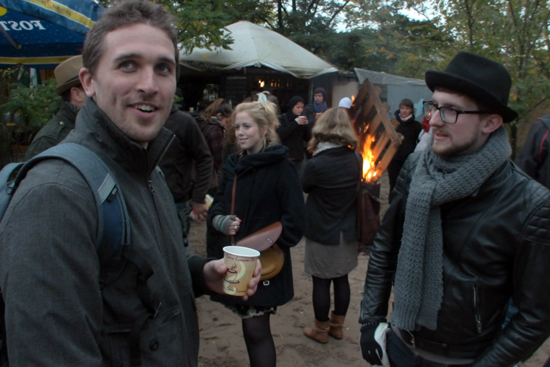 Did I mention a weird ping pong ritual?
Dr. Pong
is the one place that we think you 'must see' in Berlin. Words can't really do this place justice. Suffice to say, it gives me great comfort that the rhythm of the Berlin night is still playing out every night (in pings and pongs) in this little Prenzlauer Berg institution.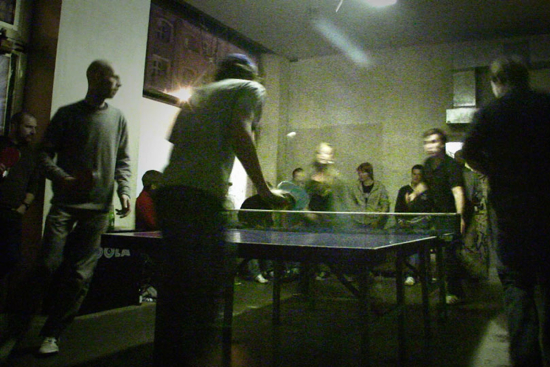 Berlin makes use of empty spaces and repurposes them in really cool ways. The city encourages this by not bringing too much red tape to the party. We met
Nomad
, a famous Berlin street artist, in his studio in Wedding, which was located in an abandoned swimming pool called
Stattbad
. He showed us around and we helped him out with a little performance piece he was working on.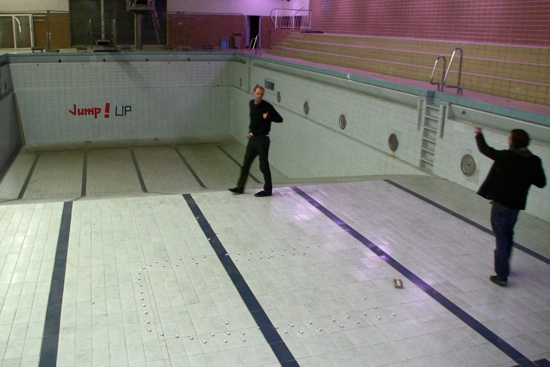 Berlin had a wonderfully relaxing vibe. It was autumn and the leaves were changing. It was cold and it rained from time to time. But behind closed doors there was always something exciting happening. We loved Berlin and we hope you enjoy the episode: