You don't have to spend a ton of cash on a fancy wreath to show you have holiday spirit. With a little ingenuity, some basic DIY skills and inexpensive materials, you can create door decor that's festive and fun. See more ideas to get you inspired.
1. $4 Paper-Bag Wreath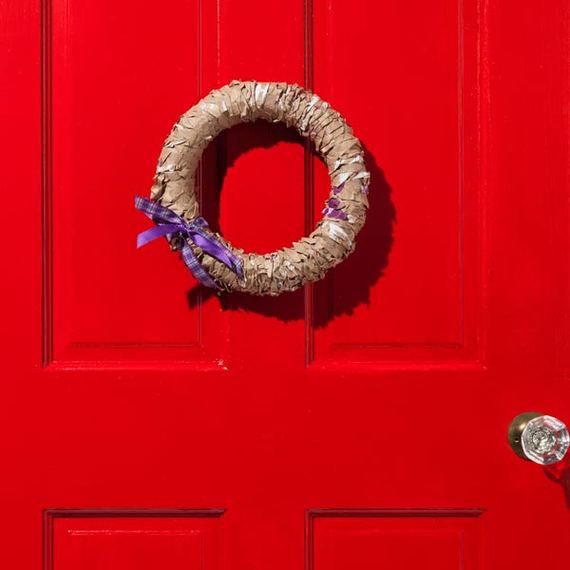 Show off your recycling chops this season by crafting a wreath out of a grocery bag. Just cut the bag into one-inch strips and twist them. Layer the twisted strips on the wreath and glue them in place. Add a ribbon and you've got a multi-season wreath that's easy to make and even easier on your wallet. Get the shopping list here!
2. $9 Rag Wreath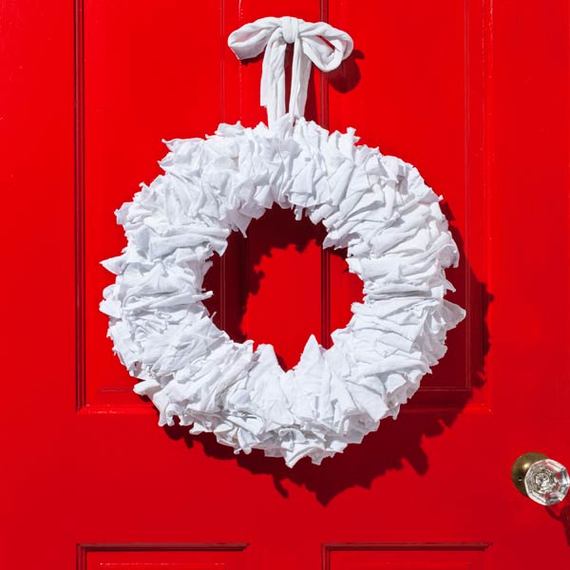 Old T-shirts and rags find new life in this simple wreath. We cut fabric into four-inch squares and nailed them through the center of the square to the wreath form, bunching up the fabric. We love how the wreath resembles a fluffy cloud and is the perfect complement to a bold-colored door. Get the shopping list here!
3. $4 Rainbow-Rosette Wreath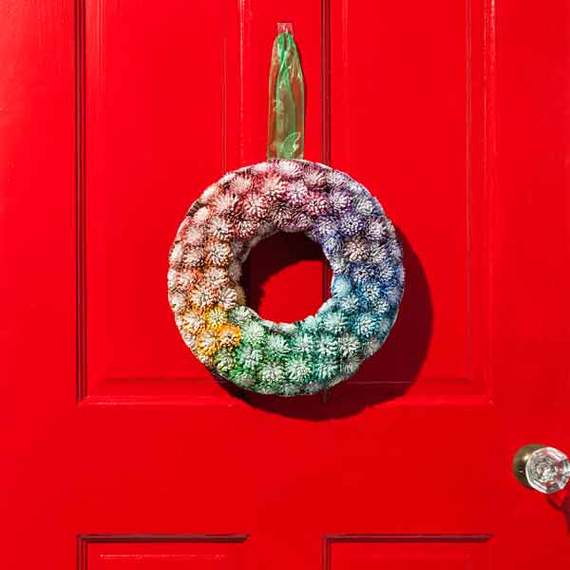 Made of paint-card samples that are intricately rolled up and then cut to form little rosettes, this wreath gets high marks for straight-up ingenuity. Here's the trick to making it: Fold the paint card in half lengthwise, make small fringe cuts all the way along the fold, and roll the card into a flower form. Set the rosette with glue, then glue the base of it to the wreath. You can decrease the cutting time by using fringe scissors, available at most craft stores. Get the shopping list here!
4. $4 Paint-Chip Holly Wreath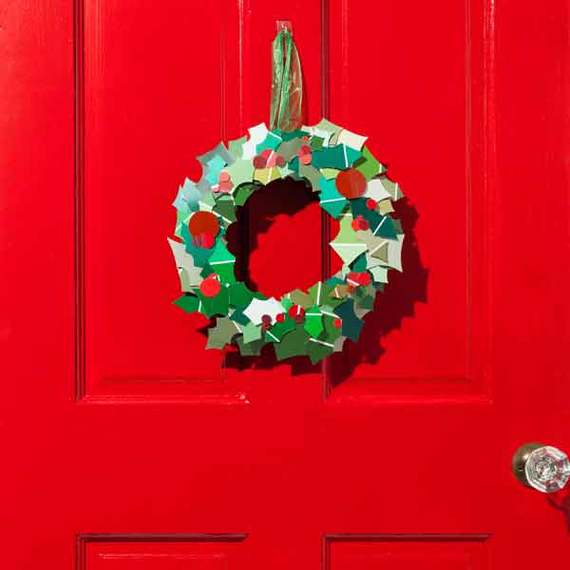 Who needs boughs of holly when you can make your own from a holiday palette of paint swatches? Here, red and green freebies from the paint aisle are cut to resemble holly leaves and glued to a small wreath form. Get the shopping list here!
5. $10 Wood-Button Wreath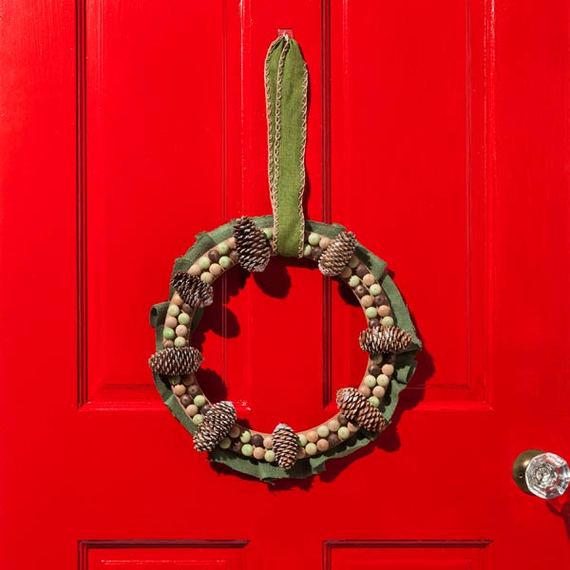 Found among the stair parts at the home center, wood button plugs can be a versatile craft material. We stained them in shades of brown and green for a forest-inspired palette -- they kind of resemble acorn tops. Pinecone accents complete this woodsy wreath. Get the shopping list here!
See MORE Ideas from This Old House:
Deck Your Doors With Easy DIY Wreaths
Creative Ideas for DIY Wreaths
How to Make an Evergreen Wreath