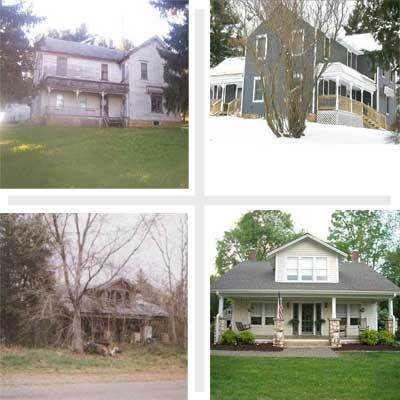 Some of these rundown and abandoned houses were downright spooky, until TOH readers got ahold of them. Explore some these dramatic before and afters.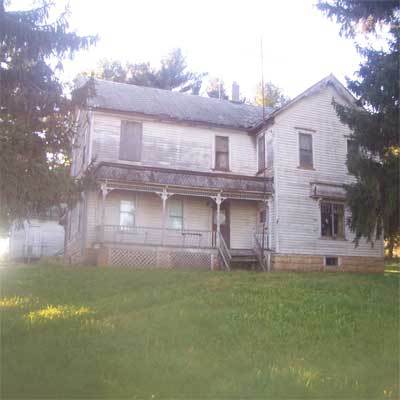 Before: Spiffed-Up Farmhouse
Joe and Melissa P. saved this 1904 South Wayne, Wisconsin, farmhouse with seven bedrooms and no indoor plumbing. The house had been abandoned since the 1970s, and the remodel took 13 months (including work done during their engagement and wedding plans).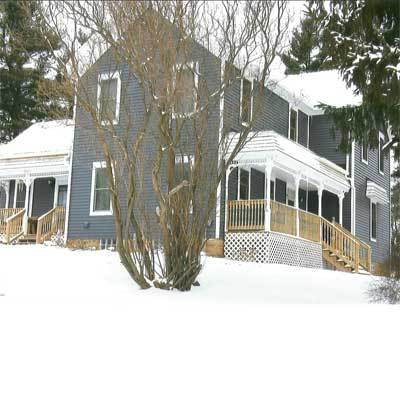 After: Spiffed-Up Farmhouse
The project included a new roof, new siding, new windows and the restoration of three porches. Inside, of course, they added all new plumbing (including 2 bathrooms) and finished all the rooms where racoons, honeybees and other critters had been living. They even restored all of the house's original trim and doors.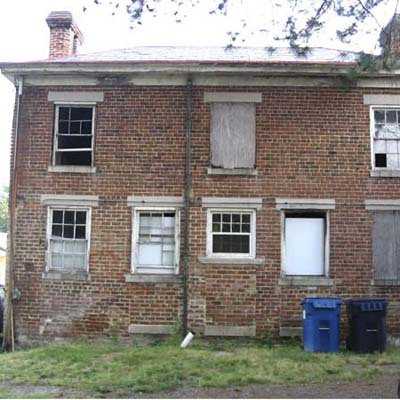 Before: Abandoned After a Fire
Walt and Patricia Purcell saw this Petersburg, Virginia, cottage while visiting their son and daughter-in-law. The kids had bought the adjacent, larger house as a vacation getaway -- and potential retirement spot for their parents. The house wasn't much to look at, really. Abandoned for 20 years after a fire, the windows and doors were missing, charred or boarded up. There were no floors downstairs, and the water-damaged plaster was crumbling. Squirrels ran in and out, and birds nested in the claw-foot tub. Yet there was a certain charm to the place. The old brick, dating from the 1850s, had wonderful color, the window lintels were solid granite and the upstairs had heart-pine floors.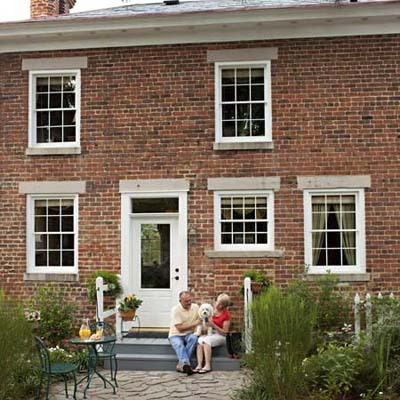 After: Ramshackle Little House Gets a Second Life
With just four rooms, it seemed like it could be a cozy home. So in May 2006, Walt and Patricia moved into the main house. Patricia cried that first night and asked Walt if they were doing the right thing, taking on this rundown little house in a slowly revitalizing urban area. But by the next morning, that moment of doubt had passed.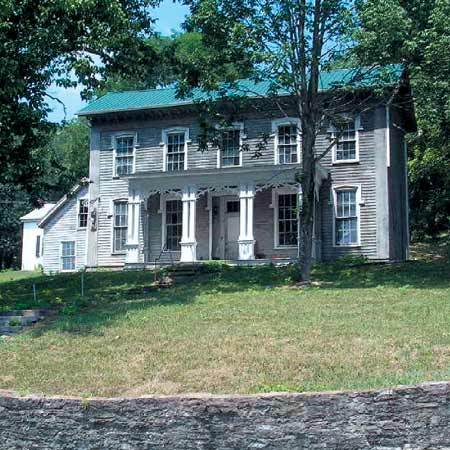 Before: House On a Hill
Vic and Cindy Young never planned on ending up back in Ohio. But when their four children ended up settling in the Midwest, coming home started to look like a pretty good idea. "We decided to find a place where they would all be able to come down in just one day to visit us," Vic says. But not just any place. They wanted a historic house in a historic town. And since Vic, a full-time restorer of old houses, was hankering for a new DIY project, it wouldn't hurt if the place were a fixer-upper, too.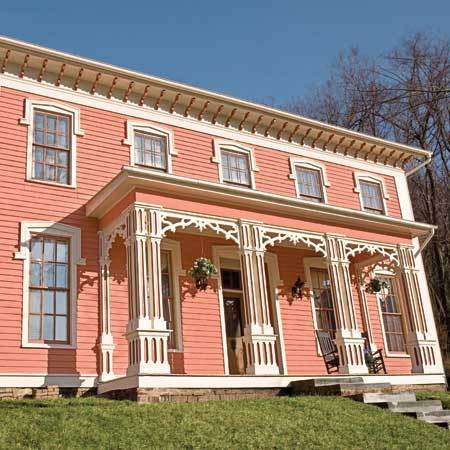 After: Italianate Saved!
Set atop a steep hillside overlooking the Ohio River in the town of Ripley, the 1840s Italianate had original double-hung windows crowned with drip lintels, columns flanking a wide front porch and broad eaves supported by ornate brackets. "It looked so forlorn up there on the hill," Vic recalls of the house, which had stood abandoned for decades. "There were more majestic houses to be found, but this one spoke to both of us."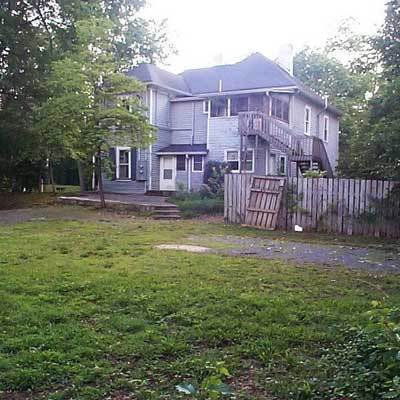 Before: Broke-Down Boarding House
This ca. 1900 home in Marietta, Georgia, had served as a rooming house for decades when Marion S. snapped it up. With help from a historic-home architect and a builder, Marion and her family sussed out the home's original layout and began work.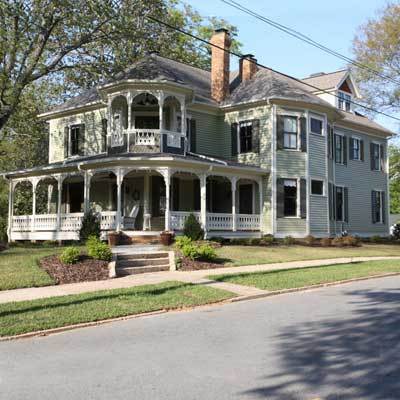 AFTER: Broke-Down Boarding House
After lifting the house, digging a new foundation, recreating a porch and refinishing all the doors and woodwork, the house was so beautiful the architect won an award for the renovation from the local landmarks and historical society.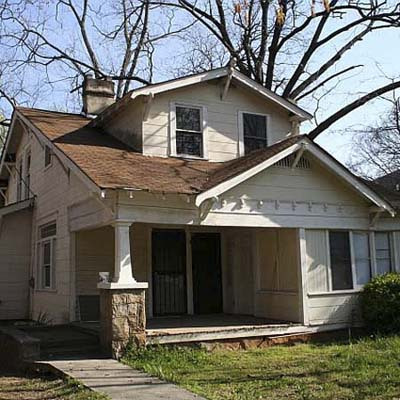 Before: Down-in-the-Dumps Bungalow
Kara O'Brien wanted to buy this house from the first time she laid eyes on it. "It was just so sad looking. I thought, I need to fix it up." The 1911 bungalow was one of three vintage houses that sat in a row on the same block in the Kirkwood neighborhood of Atlanta, Georgia. While the area was starting to revitalize, the house bore the marks of its rough recent history: Iron bars secured the living room windows, and bullets were lodged in the siding. "Still, the solid heart-pine house had character and potential, even if its cedar shingles and roof were rotting from neglect. We desperately wanted to save it. But the owner, who showed up every three months to mow the lawn, refused to sell, though he rented it just once in five years.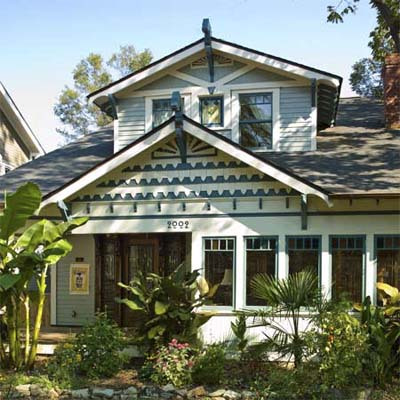 After: Bungalow Revival
Kara settled for the house next door. But, five years later, the owner changed his mind, and they leapt at their chance. They bought the house in 2005 and immediately began gutting the space -- but saved everything of value. A few weeks into the project, while on vacation in Puerto Rico, Kara got word that the third vintage house on our block had been set on fire, and the blaze threatened both the house she was working on and the one she was living in. Both homes survived with no structural damage, but it was a close call.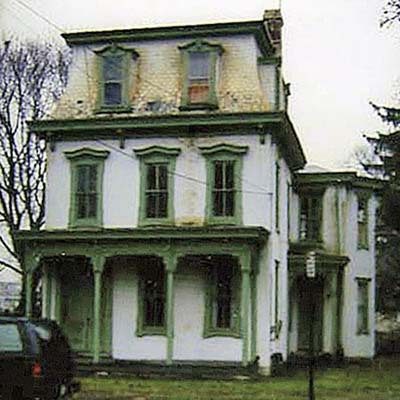 Before: Crumbling Casa
Every time Angela Dasher drove by the beat-up brick house with the boarded-up windows and haunted air, she wanted it even more. "Someone needed to save this former beauty, with its irresistible gingerbread trim and curvaceous mansard roof," she said. "Why not me?" Angela took on the crumbling walls, moldy floors and pigeon nests.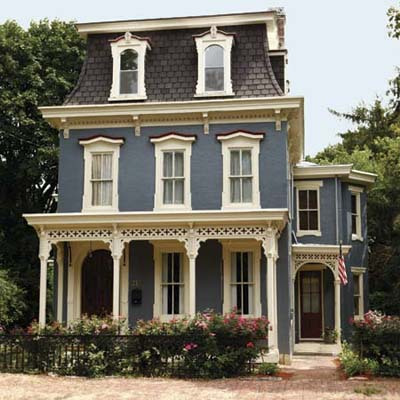 After: A Second Life for a Second Empire
Built around 1895 in the Second Empire style, the house featured no fewer than four porches (one upstairs). Along with its gingerbread, the front facade showed off a pair of mahogany doors, six floor-to-ceiling windows and two dormered ones poking out from that mansard roof. The house now boasts a new roof, a freshly painted exterior, replicas of its original window moldings and cornices and a wrought-iron fence.
See more scary to spectacular before and afters!
MORE ON THISOLDHOUSE.COM:
Enter The Great TOH Giveaway for your chance to win hundreds of prizes!
Readers' Picks: Your Favorite Featured Houses
Steal Ideas from Our Best Yard and Garden Transformations Ever
How to Design a Cozy Cottage-Style Interior
Follow This Old House on Twitter: www.twitter.com/thisoldhouse