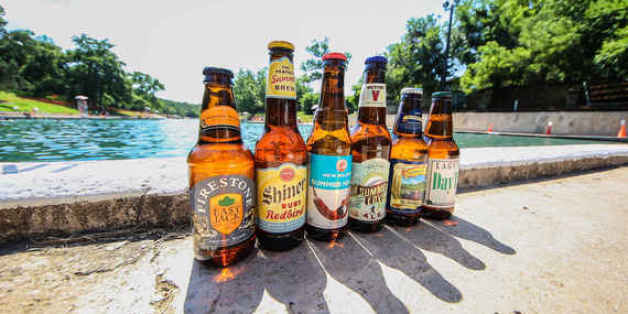 Some summer seasonals deserve coveted space in your cooler, while others should be left to crowd gas station beer fridges well into the fall. To help guide you through the wealth of wheat beers, session ales, and busty blondes unleashed during the summer months, we tapped a panel of beer writers, brewers, and store buyers to pick out their favorite limited-edition thirst-quenchers. Your backyard barbecue owes them a thank you.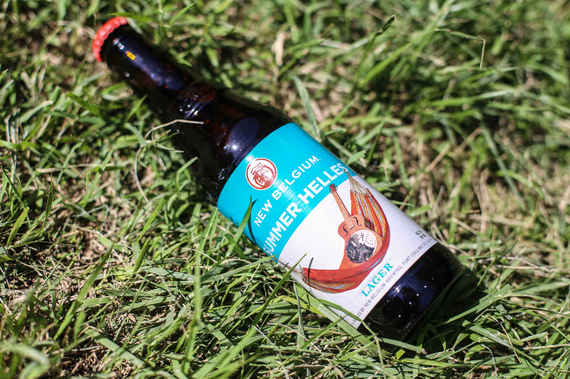 New Belgium Summer Helles
"The world needs more lagers, so I was quite excited to hear New Belgium was brewing up a German-style Helles for the summer. This one hits all of the bells and whistles for the style, and it's also super drinkable, which makes it an ideal summer seasonal." -- Jason Alstrom, BeerAdvocate (Winthrop, MA)
Pretty Things Beer & Ale Project American Darling
"On a warm summer night, there is nothing like throwing some steaks on the grill, sitting back, and relaxing with an American Darling. The malty, pale, refreshing lager is my go-to for backyard BBQs or when I want to just share a couple of pints with friends and family." -- Lee Cooper, Hopsters (Boston, MA)
Tröegs Sunshine Pils
"Sunshine Pils is crisp, clean, and beautifully hopped. The perfect beer for a summer day." -- Amos Lowe, Austin Beer Garden Brewing Co. (Austin, TX)
More: The definitive top 10 IPAs, as chosen by a hopped-up panel of beer writers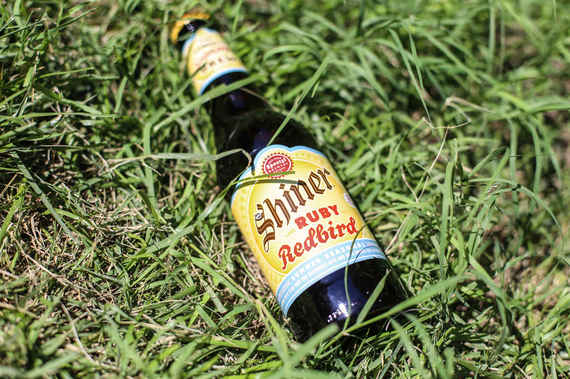 Shiner Ruby Redbird
"When I'm outside of New England and can't find our beers, Shiner's Ruby Redbird is definitely a beer I'll search for. My typical craft preference is at the sessionable end of the spectrum, especially in the summer, and the Ruby Redbird nails it at 4 percent ABV. I'm also a big fan of ruby red grapefruit, so this beer really pulls it all together for me." -- Mark Hellendrung, Narragansett Beer (Providence, RI)

Payette Brewing Fly Line Vienna Lager
"This summer seasonal from Payette Brewing in Boise is a delicious golden lager. It's a malt-forward beer with a big body and a crisp finish that'll leave you satisfied on a Summer day." -- Matt Eggers, Woodland Empire Ale Craft (Boise, ID)
Brooklyn Brewery Summer Ale
"The bright notes of freshly cut flowers and light citrus make this beer pair perfectly with four more. And the colors on the can just scream summertime pool party." -- Josh Hare, Hops & Grain (Austin, TX)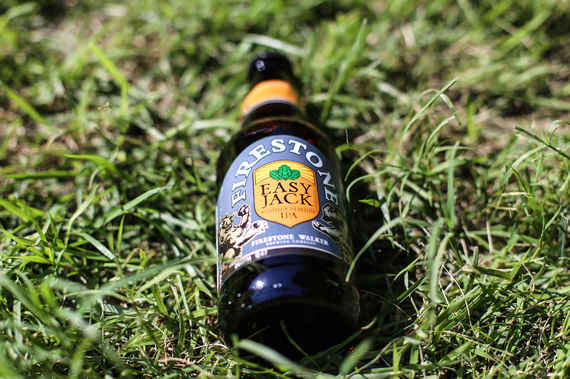 Firestone Walker Easy Jack Session IPA
"In sessionable IPAs, the hop element is more pronounced, yet the body still has balance and a malt backbone that centers the beer. This session IPA has a fruity, tropical hop aroma and flavor, filled with pineapple, passion fruit, orange, tangerine, papaya, lemon, grapefruit, and a touch of pine forest in the finish. The malt sweetness leaves just enough to balance the hops, but not too much. As the very last drops go down the throat, you're left wanting another swig to go back on the hop trip! What makes this even better is the 4.5 percent ABV allows you to have more than one of this flavor-filled treat with no issues of wanting a nap after the first (or third) beer!" -- Sean Paxton, Homebrew Chef (Sonoma, CA)

Schell's Hefeweizen
"Nothing's better than a well-made German-style wheat beer in the summer. This one offers a great blend of both banana and clove flavor, and the aroma needed for true summer refreshment. It's a great Minnesota beer that deserves more love." -- Mike Hoops, Town Hall Brewery (Minneapolis, MN)

Anderson Valley Summer Solstice
"There might be few things better on a hot summer's day than this beer. The first time we had it at the restaurant, we all thought it tasted like a cream soda with alcohol. Summer Solstice has a beautiful malt backbone that provides a slight sweetness, while the Bravo hops give a great spice to this thirst-quenching brew." - Julian Kurland, The Cannibal Beer & Butcher (New York, NY)
There's still 8 more delicious beers worth drinking this Summer -- check 'em all out at Thrillist.com!
More from Thrillist:
6 things you should absolutely not eat while hungover
Follow Thrillist on Twitter: www.twitter.com/Thrillist