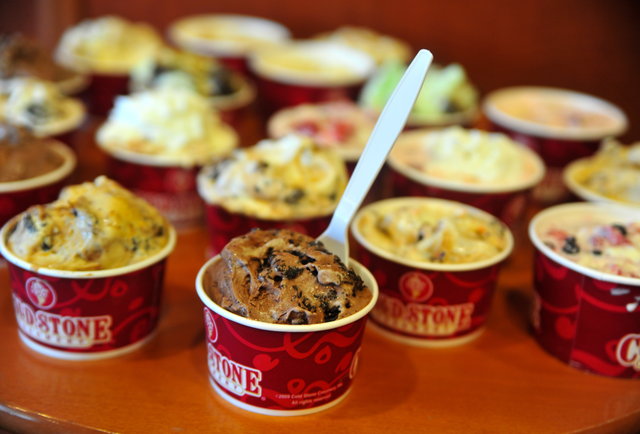 Cold Stone Creamery is known for combining house-made ice cream with creative mix-ins on a frozen granite stone, and employees who sing when you tip them, unlike those other ungrateful ice cream shop employees who think it's enough to say, "Thank you!" and smile. At least freestyle for us!
To help you determine which of their 20 signature flavors to order next time you visit, our team of ravenous food detectives fought off brain freeze to taste-test each one, score 'em on a scale from 1-10, and then power-rank everything from worst to first.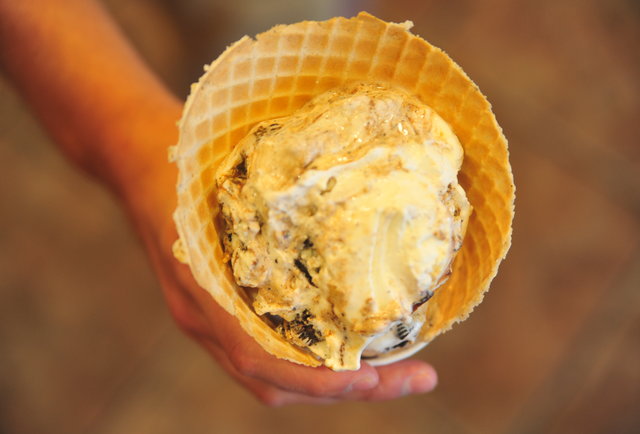 Rank: 20
Flavor: The Pie Who Loved Me
Tasting Notes: All we spy is a creation that sounds way better than it tastes, as it's a mix of cheesecake ice cream, Oreo cookies, and graham cracker pie crust that, nevertheless, "doesn't taste like anything".
Average Score: 3.25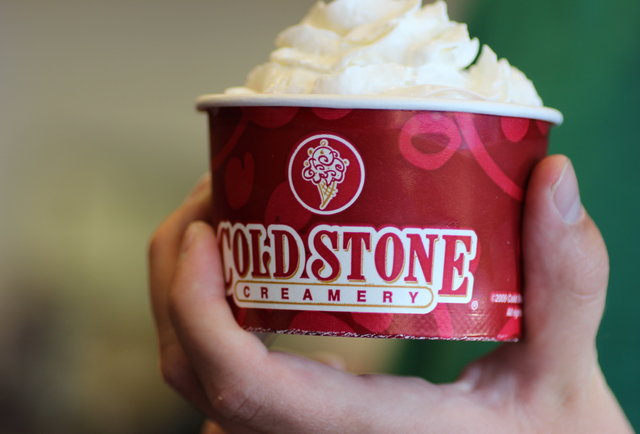 Rank: 19
Flavor: Strawberry Banana Rendezvous
Tasting Notes: Despite a mix of real strawberries and bananas with strawberry ice cream, there weren't many flavors in this that came on very strong. A little too froyo-like for our tastes.
Average Score: 4.25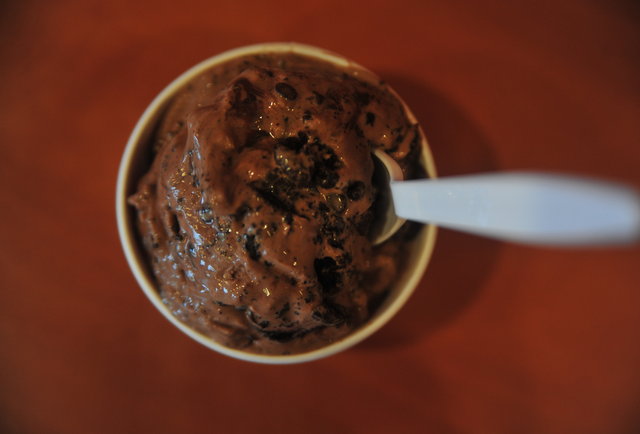 Rank: 18
Flavor: Chocolate Devotion
Tasting Notes: If you were one of those kids who just squeezed a bottle of Hershey's syrup into his mouth and called that "dessert", eating this is going to bring back a lot of memories. Very gooey and chocolatey, but not in an exceptional way.
Average Score: 4.75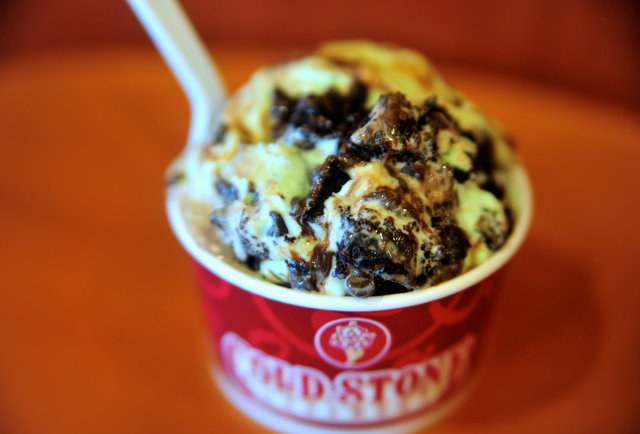 Rank: 17
Flavor: Mint Mint Chocolate Chocolate Chip
Tasting Notes: There are so many chocolate chips in this, it feels like your mouth robbed the Nestle's Tollhouse factory. The minty fresh finish was nice, though.
Average Score: 5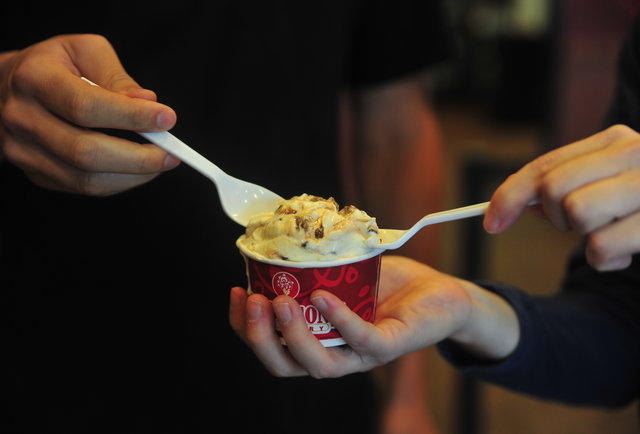 Rank: 16
Flavor: Cookie Doughn't You Want Some
Tasting Notes: The French vanilla ice cream melts in your mouth way fast, so you're often left to chew on chunks of cookie dough alone. Will make you thirsty after eating. Order water with this one.
Average Score: 5.25
The top 15 flavors at Cold Stone were all incredibly delicious, so check out which ones made the grade... all in the full story on Thrillist.com!