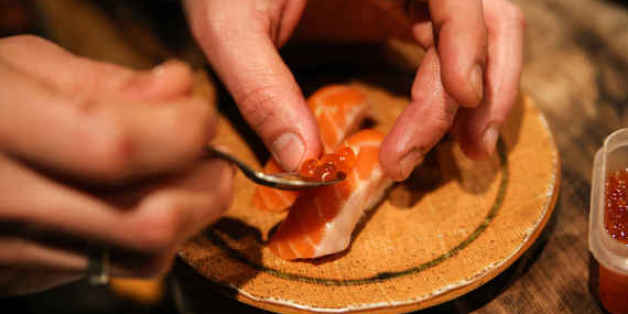 Not everyone is fortunate enough to have a life-changing moment of clarity that defines their career. And even fewer people have one that involves cutting the head off a chicken.
But when you talk to people in the culinary world, nearly everyone's had that "aha" moment when they realized that they were okay with their fingers smelling like garlic for the rest of their lives. We asked 16 chefs to share the experience that forever changed the course of their lives, making free weekends a thing of their past. Here are their tales.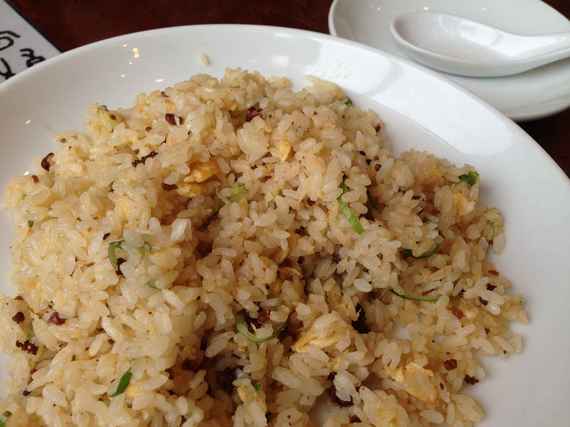 Credit: Flickr/Baron Valium
Ming Tsai, Blue Ginger (Wellesley, MA)
"My parents weren't home, and friends of the family that were passing through town stopped by. I invited them in and asked them if they'd eaten, they had not. I went into the kitchen, looked in the refrigerator, and found leftover rice and made them fried rice. I had never made it before, but had watched my parents and grandparents make it hundreds of times. I served it to the guests and at that moment realized that I could make people happy with food."
Tom Colicchio, Craft (New York, NY)
"I was 15 years old, and my father suggested I should become a chef. The support of my parents was a huge first step. They knew I had a passion for cooking, and having their support was essential to finding success in my career."
Graham Elliot, G.E.B. (Chicago, IL)
"I always wanted to work with my hands, and was in the middle of the rebellious, punk-rock phase of my life (which has now entered its third decade). Working as a dishwasher at age 17, I fell in love with the energy of the kitchen. The camaraderie, bonding, and commitment. The dedication to pushing yourself to the limits, all of these made me realize I didn't just want to commit myself to my relationship with food, but absolutely needed to!"
More: Things You Have To Explain To People Who've Never Worked In Kitchens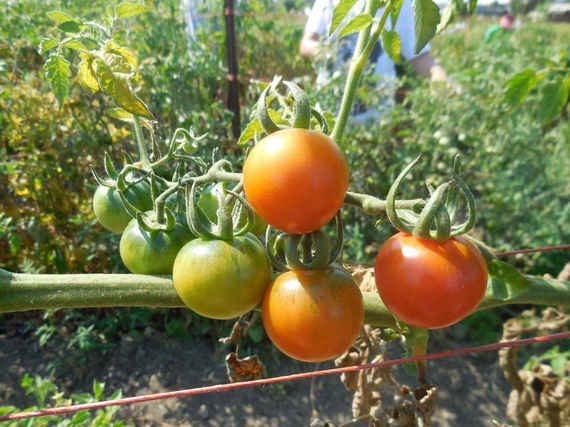 Credit: Flickr/Cuifen.pui
Tim Love, Lonesome Dove (Dallas, TX)
"My first 'aha' moment was when I was working on my father's farm. I realized that I had all of this knowledge about produce without even trying to learn. That's when you know you have a real passion, when you are absorbing information and applying it productively without even noticing. Then once I had my first shift on the line, it confirmed that I made the right choice. I was just making salads and I fell in love with the pressure and energy associated with the kitchen."

Josh Habiger, Pinewood Social (Nashville, TN)
"When I was about 15 years old, I was working at a diner called Kay's Kitchen in St. Joseph, MN as a dishwasher for $4.25/hr. When I would get the dish area all caught up, I would run up to the line to ask the cooks questions. Shortly after that, the owner of the restaurant gave me training shifts to be a cook. On my first day, a ticket came in for over-easy eggs. The guy who trained me told me we had the opportunity to make the perfect over-easy eggs. Every time we saw that order, we had the same opportunity. I really like that attitude to always give yourself the opportunity to be better. That was when I decided I wanted to cook. And when I saw Charlie Trotter's first cookbook... that was when I decided I wanted to be a chef."

Michael Ferraro, Delicatessen (New York, NY)
"When I was 18, I was enrolled in community college and didn't really know what I wanted to do as a career. At that time, my older brother was opening a bar and grill in Hamden, CT. We ran the kitchen and took care of the back-of-house operations. About six months in, I found myself spending more time there than studying for college. That was my 'aha' moment, when I realized how much I enjoyed being in the kitchen. I applied to the Culinary Institute of America and left everything behind."
Read life-changing moments from chefs like Brian Malarkey, Jon Shook, and many more -- all on Thrillist!
More from Thrillist:
Filet mignon sucks: famous chefs reveal the most over/underrated meats
A Sommelier Rates All the Trader Joe's Two-Buck Chuck
Follow Thrillist on Twitter: www.twitter.com/Thrillist