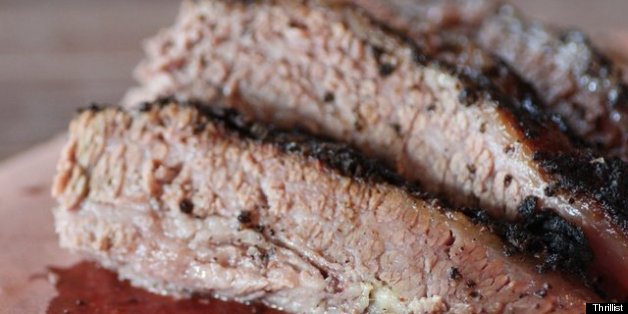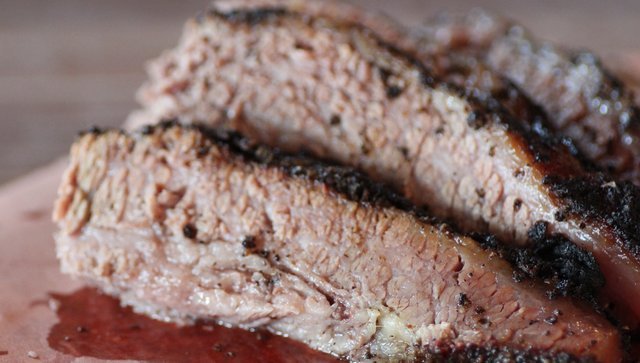 By Andrew Zimmer

Brisket, ribs, pulled pork... goat's neck? That's just what your menu might look like at an East Village BBQ joint these days. NY BBQ has arrived, and it's still got the bone in it, so you can tell that it's definitely a neck.
While militant traditionalists will always be standing next to a pile of hickory waiting to tell you that nobody in the North can 'cue, New York is establishing itself as a legitimate national BBQ player one huge beef rib at a time. But, perhaps more importantly, the city's chefs are collectively developing a style that's uniquely New York, even if they don't realize it. Thanks to that goat neck with Punjabi spices, or a Greek-tinged smoked leg of lamb with smoked paprika and mint sauce, and a glazed and smoked boneless pork shoulder char siu marinated in soy, ginger, five spice, and bean paste, New York BBQ is absolutely emerging as a reality, and everyone in the scene is a part of it, whether they want to admit it or not.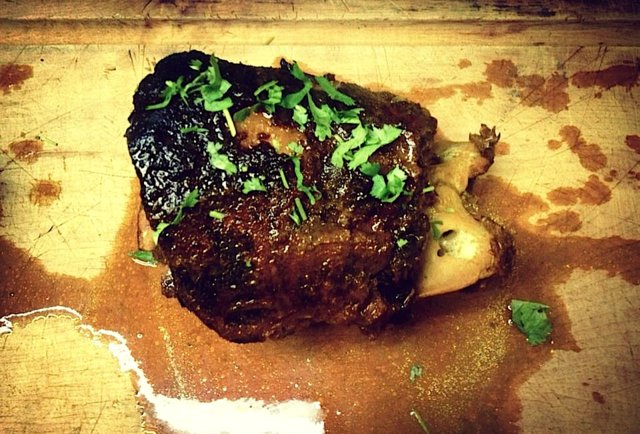 The boom didn't begin all that long ago. Hill Country, that briskety building block, has only been punching sauce-covered tickets since 2007. Daisy May's didn't give people a reason to go to 11th Ave until '03. Danny Meyer's Blue Smoke blazed the smoky trail the year before that in March 2002. Those, along with Dinosaur BBQ, plus the dearly departed RUB and Rack & Soul, represented just the initial wave: highly traditional cooking done in a way that got the job done for all but the pickiest homesick Texans and Kansas Citians, but didn't really attempt to define New York 'cue culture on its own.
"Most of the big name barbecue places you find in the city," says Chef Jonathan VanSleet of MexiBBQ, who goes offbeat by smoking his tequila-, chicken stock-, and cumin-seasoned briskets higher and faster than the norm, before pulling them out and braising them, a truly unconventional maneuver, "are big companies with big dollars who went out and said, 'Let's get a chef who grew up in these barbecue pits and rib shacks down South, and bring them to New York and let them run wild.'" And because said pro transplants were ascribed to a certain style already, when they veered too far from traditionalism, it was usually rebuffed as antithetically fancy or dangerously inauthentic.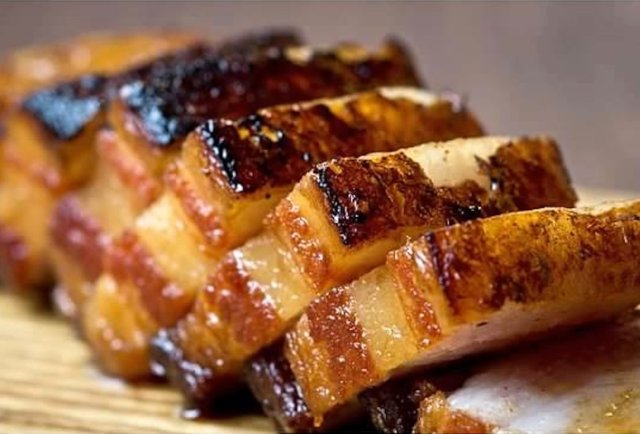 "Blue Smoke tried to do smoky foie gras dishes and people said they were too highfalutin," claims Matt Fisher from Fletcher's Brooklyn BBQ, a recently opened NY shop that professes to be doing "Brooklyn-style BBQ." "And when Daisy May's opened Adam [Perry Lang] put his apple brandy side dish on there and people were like, 'Ewww fancy... you're polluting BBQ.' But everything else they were doing was right on. Oklahoma-style beef rib at Daisy May's, and salt and pepper back ribs at Blue Smoke were on the money." So the boom continued, with a search for authenticity that would provide validation, which would, in turn, keep people plowing through Handi Wipes.
But any boom eventually produces the need to set oneself apart from the next guy -- for reasons both inherently creative and bottom-line -- and that's responsible more than anything else for the developing NY scene. That drive starts with even the simplest things, like one you wouldn't necessarily think of as hugely important in BBQ: presentation. Paper plates? Out. It's small, but it's also symptomatic -- you know you're not in the South anymore, "getting the plate with everything just smashed on there", quips VanSleet. "In New York, it's a little different because you're going to restaurants and you're sitting down and the chef is preparing this plate."
Next, of course, comes the food that goes on those non-paper plates...
Hungry yet? Read the rest of the delicious journey into the heart of NY BBQ at Thrillist.com...