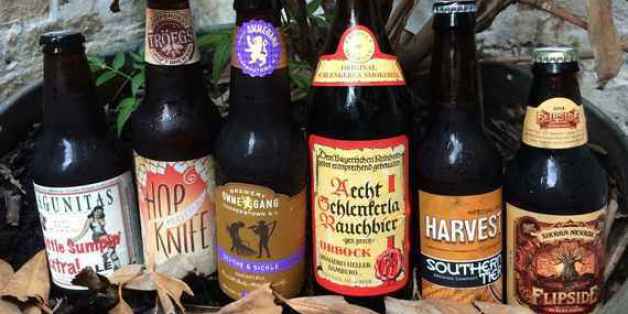 [Editor's Note: We're excited to introduce our new beer writer, Zach Mack, who we've long-harassed for his expert opinions since he owns Alphabet City Beer Co., one of Thrillist's favorite beer bars in NYC.]
Congratulations! Despite alarmingly aggressive back-sweat, you survived yet another summer, and light session beers are finally giving way to the heavier, spicier stuff that's only drinkable during the months when you're forced to awkwardly Google "how to wear scarves for men." I picked some of my favorite beers only available around autumn. Drink up, because you'll be Googling "how to deal with winter coat back-sweat" before you know it.
Jolly Pumpkin Fuego del Otono
6.1%; Belgian Ale; Dexter, MI
The hardest part about Jolly Pumpkin is having to explain to everyone that their beers aren't all made with pumpkin. They are, however, all incredibly funky, complex brews, and this one is no exception, with light spicy, woody, barnyard flavors. You could pass this around a room of taste-testers and get hundreds of different descriptors.
More: America's Best Craft Breweries: The State-by-State Breakdown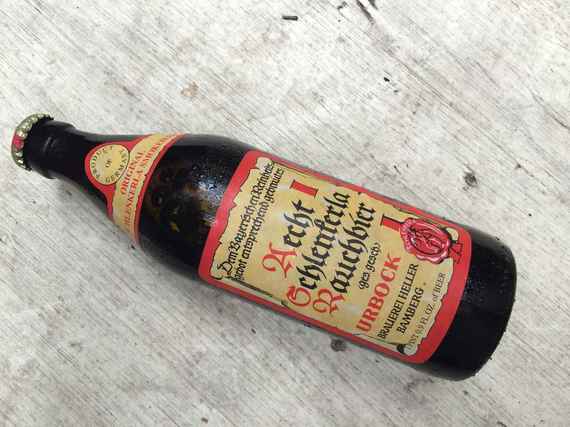 Aecht Schlenkerla Rauchbier Urbock
6.5%; ​Rauchbier (smoked beer); Bamberg, Germany
Ask anyone who has tried this beer, and they'll likely describe it as "liquid bacon". It's an intensely rich, smoky "rauchbier" that put the Bamberg brewery on the beer map (they were already on the literal map), where they tap this the first Thursday of October every year.

The Bruery Autumn Maple
10%; "vegetable beer/fruit beer"; Placentia, CA
The Bruery's fall offering is as unique and experimental as you should expect: it's a full-bodied, spicy brew made with yams (instead of pumpkins), nutmeg, cinnamon, allspice, vanilla, maple syrup, and molasses, and it is fermented with traditional Belgian yeast. Don't freak out over the long list of ingredients; like a master chef, Patrick Rue knows how to brew with subtlety. This beer's sleeper skill is how well it pairs with basically every component of Thanksgiving dinner.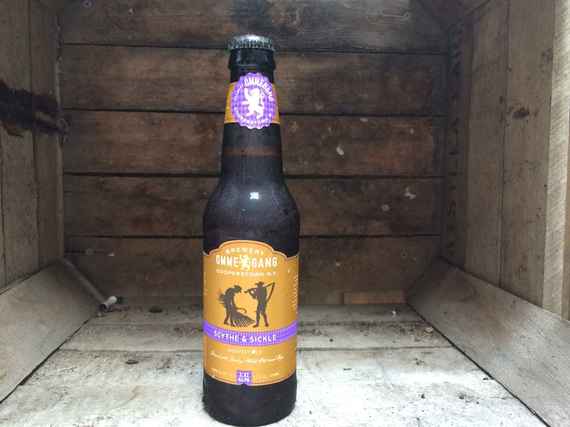 Ommegang Scythe & Sickle
5.8%; "Harvest Ale"/Biere de Garde; Cooperstown, NY
This is one of my newer autumn go-to's: the brewery uses oats, rye, barley, and wheat to accomplish a full, creamy mouthfeel, with the subtle spicy character that Ommegang has mastered. It's one of those beers that just tastes like fall air smells, with dry leaves and hay and all that provincial stuff.

Cigar City Bolita Nut Brown Ale
8%; Strong Brown Ale; Tampa, FL
I'm not convinced that Florida has a great grip on many things in general, least of all the concept of autumn. But they definitely have a grip on how to make a brown ale for fall thanks to Cigar City. It's a truly nutty, malty beer with high ABV that makes it easy to take in slowly, just like the medium-bodied cigar the brewers suggest you should enjoy alongside it [Editor's Note: They make medium-bodied cigars?].
There's still 10 more beers you'll want to drink this Fall -- check them all out on Thrillist!
More from Thrillist:
Follow Thrillist on Twitter: www.twitter.com/Thrillist