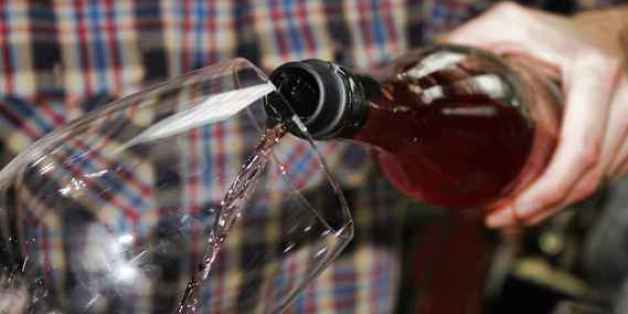 Fifty years ago if you'd asked for a glass of Malbec, you'd probably be greeted with a long, awkward silence. Today, there are over 8,000 wineries in the U.S., and even more bars that are pouring out such a vast, global selection of wines that America recently surpassed France as the world's biggest winos. Napa Cab? Easy. Orange wine from some senile Italian Grandpa in Friuli, Italy who made one case that mistakenly shipped overseas? You'll find it, and more, at one of these 21 establishments uncorking the best wine-bar experiences in the country.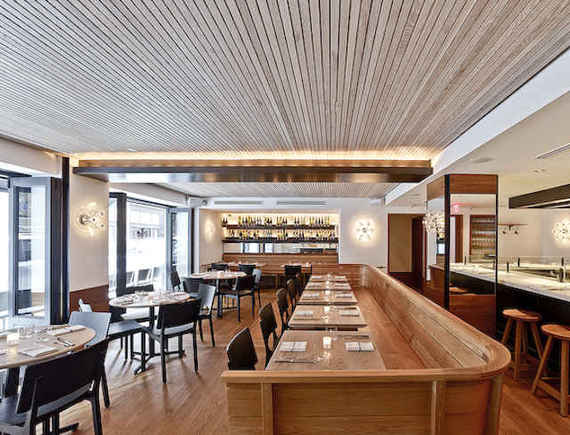 Credit: A. Kitchen + Bar
a.kitchen + a.bar
Philadelphia, PA
A simple, sleek, and modern environment sets the backdrop for food-friendly natural wines. Wine director Mariel Wega likes wines that express a distinct personality and place (like Humphrey Bogart in Casablanca, only with less cigarette smoke). Philly drinkers have a selection of 12 rotating wines by the glass (white, red, rosé, sparkling, and sherry) and approximately 400 bottles to choose from. They also recently won "Best Squid" in the city by Philadelphia Magazine... as auspicious an honor as any.
More: The 12 best wines under 12 dollars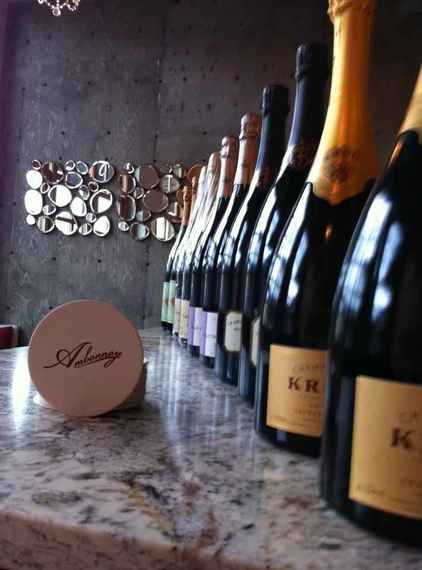 Credit: Ambonnay
Ambonnay
Portland, OR
If you love bubbles (who doesn't?), then this tiny nook hidden in Portland's industrial waterfront is your Champagne room. You don't need a reason to celebrate at Portland's only wine bar exclusively devoted to Champagne and sparkling wine, but you might be moved to make a toast to their affordable prices and lack of pretension. Don't let the easygoing nature of Ambonnay fool you; owner David Speer was named one of 10 Sommeliers of the Year in 2013 by Food and Wine, and he's a Champagne fanatic. Grab one of the bar's 20 seats, snack uncontrollably on their truffle popcorn, and get prepared to imbibe enough fizz to give the Bubble Bobble dinosaurs a run for their money.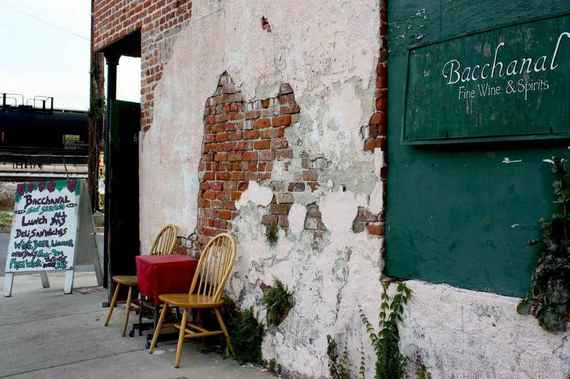 Credit: Bacchanal Wine
Bacchanal Wine
New Orleans, LA
There was nowhere to buy wine when Chris Rudge, partner and wine director, opened up shop in 2002 in the historic Bywater neighborhood (Society of Saint Anne starts their Mardi Gras parade here). In the last few years, word of mouth has leaked past the tourists wearing nothing but feather boas to attract seekers of wine wisdom and truth who flock here to hang out in the backyard, where a mish-mash of lawn chairs makes room for 200 and live music carries the night away. Rudge is all about small producers and Old World wines. On any given night, the upstairs bar pours 10 wines by the glass, and 10 different wines are offered downstairs, where folks enter through a retail shop boasting 300-400 facings. Pick out a bottle and exit through a side door, which leads out to the backyard, and look for a window where you can call up an order of everyone's favorite: bacon-wrapped dates.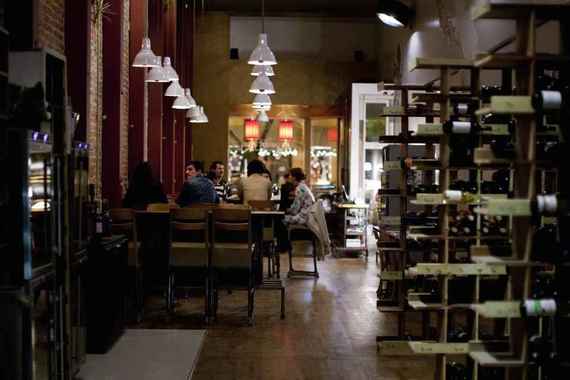 Credit: Bergamot Alley
Bergamot Alley
Healdsburg, CA
In the heart of California wine country, Kevin Wardell decided to open an all-European wine bar. Does he want to make enemies? Absolutely. Unfortunately for him, his plans haven't panned out: locals have embraced the "made from scratch" concept, hanging around late, perched on reclaimed wooden stools, gawking at vintage refrigerators stocked with beer. Wardell is a certified sommelier who had a love affair with Italian wines, and he's paid his dues in cellars as well. There are 20 wines by the glass and 120 bottle offerings (plus sake, cider, and beer), and to help wash it all down, they've built out what amounts to a grilled-cheese truck inside their bar. They boast pairings for every grilled cheese sandwich with one stand-alone favorite, the "Tanzbödeli" (Nicasio talegio, roasted mushroom, thyme, lemon rub on sourdough) served oozing with a side of Donnaluna Aglianico from Bruno De Conciliis.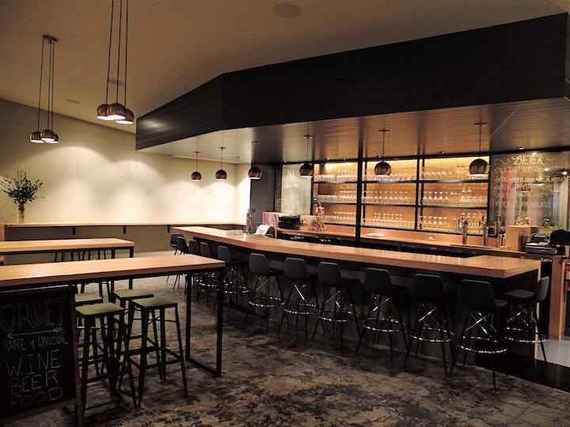 Credit: Cadet Wine & Beer Bar
Cadet Wine + Beer Bar
Napa, CA
Unabashedly pro-California (with a nod to a few global selections), this intimate wine bar is the place where Napa's next generation mingles when their parents are down the street at Carpe Diem. The brainchild of Colleen Fleming and Aubrey Bailey -- they thought up Cadet in one night over beer and Chinese food (better that than tofu and bubble tea). The focal point of action is one long, light-wooden bar with high-top tables and bar stools rounding out a modern feel. Local winemakers, brewmasters, farmers, and chefs gather nightly to wade through a selection of expertly curated unusual-but-approachable offerings, which includes 15 wines by the glass, some divine ciders and beer, 130-150 bottles, and four wines on tap.
Take a look at more of the best wine bars in the country, including ones in DC, NYC, LA, and Miami -- all on Thrillist.com!
More from Thrillist:
A Sommelier Rates All the Trader Joe's Two-Buck Chuck
The Best Steakhouses in America
Follow Thrillist on Twitter: www.twitter.com/Thrillist