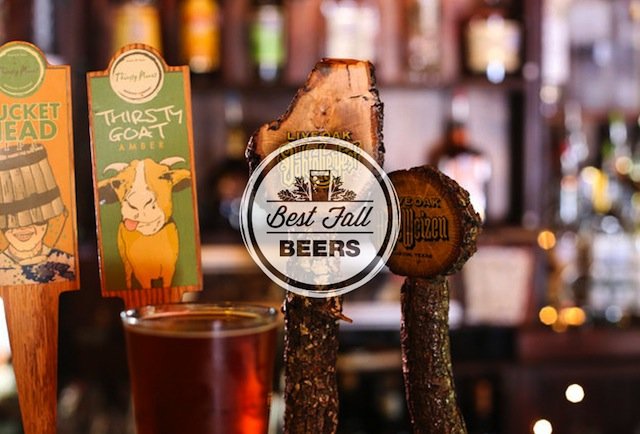 A good fall beer will guide you away from light, Summery suds and ease you into stuff with more flavor and character. A great fall beer is like 17.5% ABV and described as "daring & vulgar." And then there're all the ones in between. We rounded up beer experts from around the country to give their picks for the 25 you need to drink before Winter, from Oktoberfests, to pumpkin ales, to the vegetable beers your mother would be oh-so-proud of you for drinking.
Live Oak Oaktoberfest (Märzen/Oktoberfest, 5.8%)
Kevin Afghani, Craft and Growler, Dallas, TX
"Full-bodied and richly malted from the German malts, this brew has a smooth, clean finish due to aging in conditioning tanks after fermenting with Bavarian lager yeast.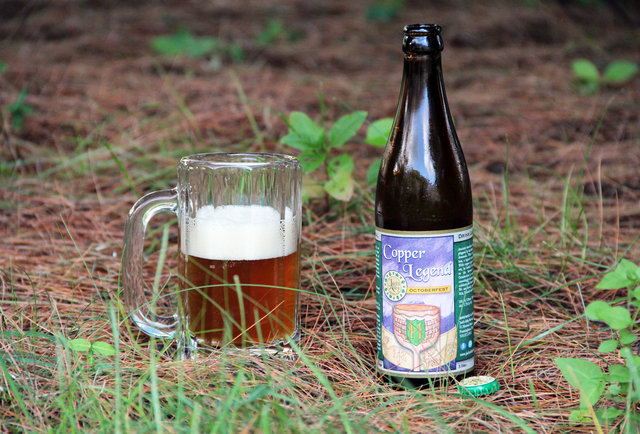 Jack's Abby's Copper Legend (Märzen/Oktoberfest, 5.9% ABV)
Rob Burns, Co-Founder of Night Shift Brewing, Boston, MA
"As the name suggests, this orange-hued beer celebrates the Oktoberfest style. The rich, bready maltiness lays a hearty base for the cooler nights, but the hops bring on flavors of flowery spice that almost hint at the warmer weather citrus. This easy-drinking yet flavor-packed beer is a welcomed alternative to the heavily spiced beers of Fall."
Southern Tier Harvest (Extra Special/Strong Bitter, 6.7%)
David Cichowicz of Good Beer, New York, NY
"It's an ESB that has a terrific piney aroma with a little earthy bitterness balanced by a wonderful sweet malt backbone. It just tastes like Fall. Think dead leaves and fresh Pine needles wrapped in a sweet caramel treat."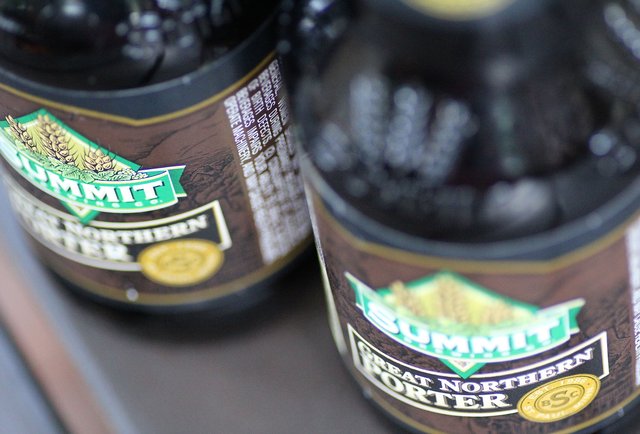 Summit's Great Northern Porter (American Porter, 5.6%)
Broc Krekelberg, co-founder of Badger Hill Brewery, Minneapolis, Minnesota
"This brew has been a long time favorite, and a style that seems to be bypassed these days. A smooth, light roast and a subtle sweetness makes me want to kick my feet up on the porch and enjoy. 5.6% ABV lets me enjoy more than one. Full of flavor and a local gem."
Wild Heaven Craft Beers' Ode To Mercy (American Brown Ale, 8%)
Jay Huffman, @TheBreweryUSA, Atlanta, GA
"Fall is almost upon us and when the weather starts to turn colder, the Ode To Mercy can keep you warmer than that fuzzy sweater with a cat on it that you wear every night. A combination of oak, coffee (specially blended by Athens, GA's 1000 Faces), citrus hops, and a 8.2% ABV, this beer is the perfect go to for a cold day working the grill or for a chilly Fall night by the fire."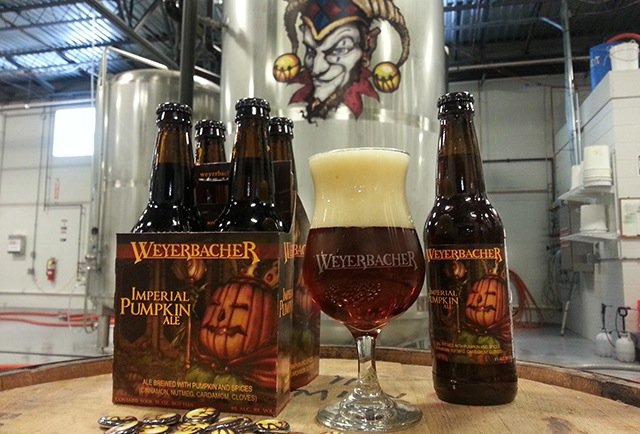 Weyerbacher Brewing Co's Imperial Pumpkin Ale (Pumpkin Ale, 8%)
Dennis "Ale Sharpton" Byron, @AleSharpton, Atlanta, GA
"When Fall hits, beers get more hearty, their colors change, and ultimately they become more warming for the holidays. Enter pumpkin beers, and the Weyerbacher Brewing Co. Imperial Pumpkin Ale is one of the best, thanks to the upfront rush of nutmeg, cinnamon, and, of course, baked Jack-o'-lantern, held down by a malty backbone. Sweet with no tricks. It's a straight-up treat."
We've got a ton more awesome Fall beers you need to drink, and they're all in the full story on Thrillist.com!