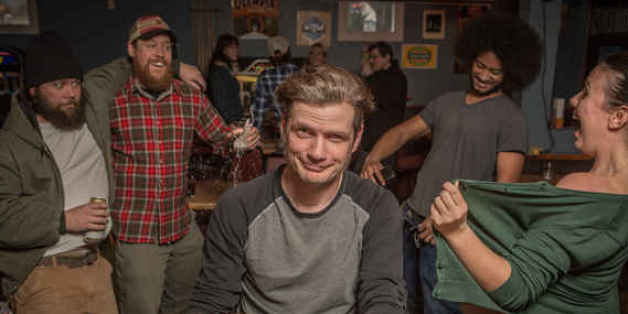 By: Adam Lapetina and Andy Kryza
You know that bar down the street from your place that has board games and does British comedy trivia every Wednesday night? The one you took your Mom to, and she called it "quaint?" These bars wipe the floor with that bar. Actually, they probably never wipe the floor at all. And while you might never know what that stickiness underfoot is, you do know that it -- and the allure of cheap booze and neon lights -- is keeping you there, and that the night ahead is going to be much more interesting as a result.
That is, granted you can remember it. Here are the 27 best bad decision bars in America -- all places you're guaranteed to do something stupid in.
More: The 21 Best Dive Bars in America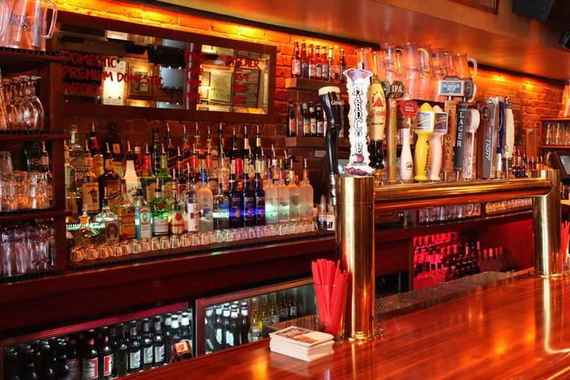 Credit: The 13th Step
New York, NY
The 13th Step will magically transport you back to your college years, if you went to college in a place where nobody could move at all, and everyone got aggressive when you accidentally brushed their shoulder while they were playing beer pong even though it was completely unavoidable.

The Club Ms. Mae's
New Orleans, LA
After a night out at Ms. Mae's tossing back $2 well drinks, a little well-earned nap time on their glow-in-the-dark air hockey tables might seem like a good idea. Of course, when you wake up in the morning, the bar will still be open... BECAUSE IT NEVER CLOSES, but at least you'll be Internet famous on their Wall of Shame blog.
Denver, CO
You might not remember it, but you were at the Ginn Mill last night. You kind of remember getting yelled at for doing something really inappropriate/unsanitary in view of concertgoers at Herb's. You've got popcorn in your pockets and butter streaks on your clothing. You've also got way more money in your wallet than you should after a night this full of amateur moves. All that'll happen when you're at a place with specials like $2 you-call drinks and 2-for-1 wells. Also, whose lipstick is on your chest!?

Jumbo's Clown Room
Los Angeles, CA
Courtney Love used to be a "dancer" at this totally non-strip club (they're go-go dancers), where rolls of dollars come in handy both for tipping the -- AHEM -- performers and for paying for the heaviest pours you'll ever see. Temporarily falling in love with strippers is always a bad decision for your wallet. Even when they're not really strippers.
Phoenix, AZ
If you stick around Monkey Pants until 1 a.m., you'll have a chance to participate in their one-cent Shirtless Shot offer. Most of the participants will be oblivious dudes, but at that point in the night, none of them will care.

Cherry Bomb
San Diego, CA
There are a ton of bars in San Diego that could lead you to ill-advisedly losing your clothes, but Cherry Bomb might take the cake. That's because it's located next to a laundromat. The temptation to stop into the exquisite dive bar for a casual/extremely stiff drink between loads is irresistible. Or three. Which is to say, your laundry is gone. Lucky you, you now have the option of making another bad decision. Just buy the person next to you a stiff drink before you steal their wardrobe.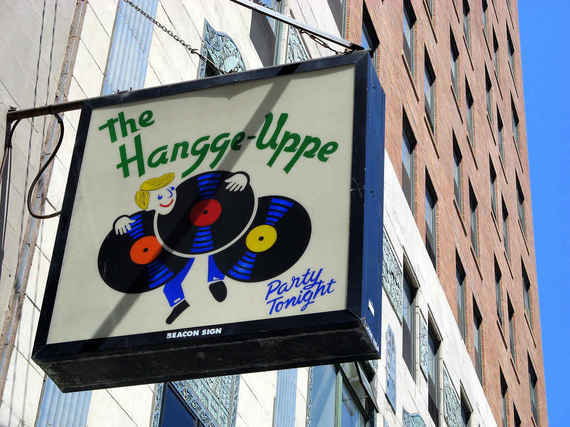 Credit: Flickr/debaird
Chicago, IL
Pronounced "Hang Up" -- don't mind the extra letters -- this bi-level den of dubious behavior is in its fifth decade of catering to sloppy Chicagoans. Most veterans immediately descend the staircase leading to the labyrinthine basement, where the DJ is blaring every '60s through mid-'90s song you've ever wanted to belt out. Push your way past the sweaty, screaming mass of humanity. Secure a beer bottle to use as a microphone prop. Make out with some girl from a bachelorette party while the dude standing next to you is peeing in a garbage can WHILE trying to order a beer to the soundtrack of a thousand people murdering "Friends in Low Places." Wake up on a strange couch. Get ready to do it again tomorrow night.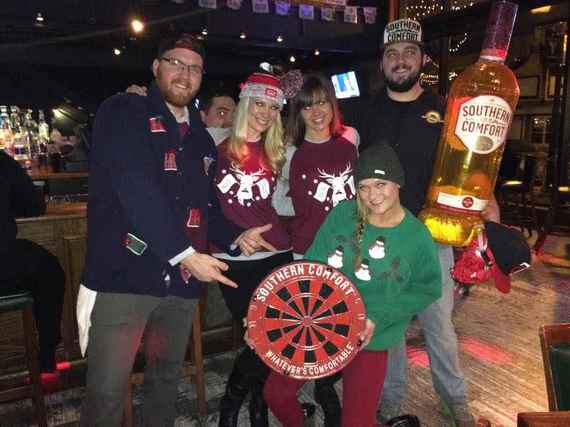 Credit: The Library Bar & Grill
Minneapolis, MN
Remember that weird older dude who used to lurk in your college party bar, drinking an endless stream of vodka/energy drinks, hitting on the 21-year-olds, and insisting "my friends call me Boner?" You're him. And you're not the only Boner in the house.

Concrete Cowboy
Dallas, TX
Think of CC's crowds like a mosh pit, but full of Uptown folk who aren't smashing into each other intentionally. You will bump into a lot of people. You might make out with some of those people. Or you might bump into a bouncer, who will promptly toss you out for spilling a plastic-cupped drink on him. Don't worry. You were probably going to get kicked out anyway.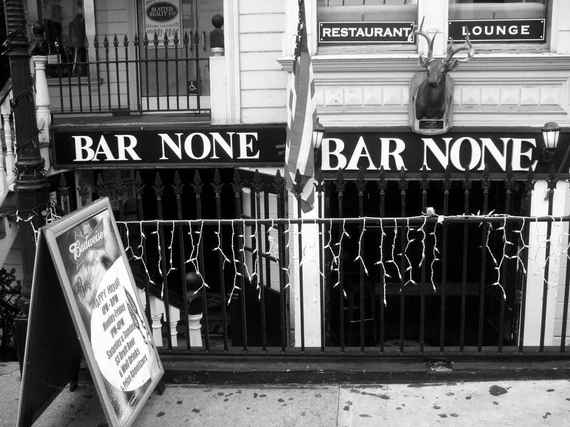 Credit: Flickr/Andrew Mager
San Francisco, CA
In most places, when everyone in the room -- regardless of their winning or losing streak at flip cup/beer pong -- is five pitchers deep, camaraderie is likely to develop. That's what happens half of the time at Bar None, with the other 50% being devoted to spats over the availability of tables for playing said drinking games that are soon resolved in a whirlwind of hugging and weeping. There are also darts, but maybe, given the precedence of certain events here, you should avoid that particular activity.

Earl's on the Ave.
Seattle, WA
What's the best mixer for your booze? At this University of Washington legend, the answers are "ice" and "oxygen." These liquor-bombs don't stop at 1:45 a.m. like some better-decision-making bars. Earl's goes right up to that 2 a.m. buzzer. Whether it's tonight or in the morning, your walk of shame -- and half of Seattle's -- can be blamed on ol' Earl.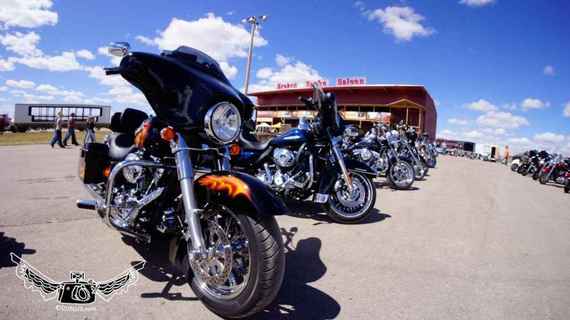 Credit: Broken Spoke Saloon
Sturgis, SD
Basically, during the yearly motorcycle rally, the entire city of Sturgis -- and a big chunk of the Black Hills -- turns into one big bad-decision bar. That the Spoke still stands out as one of the rowdiest spots in town (it's kind of like Mos Isley, but with more leather jackets and boobs) is saying something. Oh, and there's a campground, just in case you want that bad decision-making to spill into a stranger's tent.

Cahoots
Louisville, KY
You won't want to leave Cahoots, and not just because the floors are so sticky that you're physically incapable of doing so -- they're pouring the stiffest drinks in Louisville here, in stark contrast to the crowd, which is the least stiff you'll probably ever encounter.
Head to Thrillist.com for 14 more of the best bad decision bars in America!
More from Thrillist:
15 Surefire Ways to Get On Any Bartender's Bad Side
The 11 Regional Shots Americans Slam Across the Country
Like Thrillist on Facebook: www.facebook.com/Thrillist