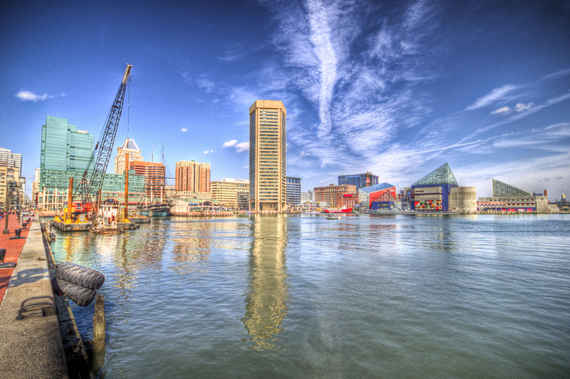 Credit: Flickr/Ben Ferenchak
When people think of America's culinary capitals they usually look to the coasts: New York, San Francisco, and New Orleans all regularly top the lists of the best American food cities. But hiding in the "flyover states" and in "harbors-that-not-many-people-live-in" is a cache of culinary talent that's just as worthy of sinking your teeth into.
We've already touched on seven of these underdog cities, but our country's cupboards are hiding so much more deliciousness and so many cities' scenes have exploded in the past year, so we thought it worthwhile to give props to seven more gastronomically obsessed towns. And to show just what makes each great, we tapped a local writer to share what makes that food scene unique. Here are seven cities you'll immediately want to visit.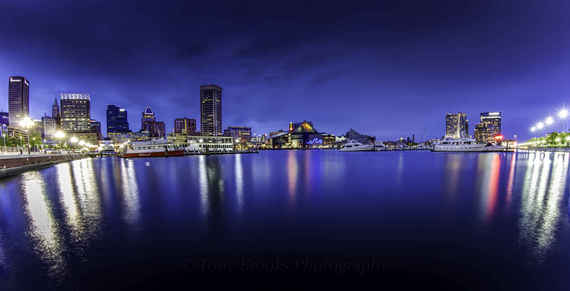 Credit: Flickr/Tony Brooks
Baltimore, MD
"While at a recent wedding in Boston, someone told me 'I like Baltimore, actually.' When I asked him why the 'actually,' he admitted that 'I went there thinking it was going to be a crap hole, and it was actually awesome.' This discovery may have come as a surprise to him and those who only know us from episodes of The Wire, but, as anyone will tell you who's spent time in B-more, it's the hidden gem of the East Coast, and we like it that way.

Baltimore is like a petri dish that's been left to its own devices. It sits there just out of the spotlight until you take off the lid and realize all of the crazy stuff happening inside. The art, music, and food scenes are filled with thriving communities that not only don't frown on experimentation, but expect it. And when you consider the relatively cheap cost of living (for chefs and eaters alike) and the cornucopia of food sources that surround the city -- from the many farms within a 15-minute drive to the endless bounty that is the Chesapeake Bay -- it's evolved into, if you'll excuse the pun, a scene ripe for the eating.

Most notably we have James Beard finalist Cindy Wolf and 2015 winner Spike Gjerde, the former of which is serving up beautiful plates at the white-tableclothed Charleston, while the latter has been a patriarch of farm-to-table cooking at Woodberry Kitchen a half decade before it was watered down into a Chipotle ad campaign. But that's just the start. Over 40% of Baltimore Magazine's top 50 restaurants weren't even around five years ago, with many opening within the last two or three years. Tiny, chef-owned spots like Puerto 511 (Peruvian) and Bottega (salt-of-the-earth Italian) are the perfect examples of people living out their dreams, Union Brewing is turning out national award-winning suds, nose-to-tail butchery (and cooking) is going down at spots like Clementine and Parts & Labor, and that's just the tip of the iceberg because we can't give away all our secrets." - Ryan Detter, freelance food writer at City Paper
Don't miss: Smoked/fruit-glazed ham hock at Parts & Labor (if it's on the menu), pork belly eggs Benedict for brunch at Dooby's, the mezcal with ghost pepper tincture Ring of Fire cocktail at Bookmakers Cocktail Club, anything from Chef Chad Gauss at The Food Market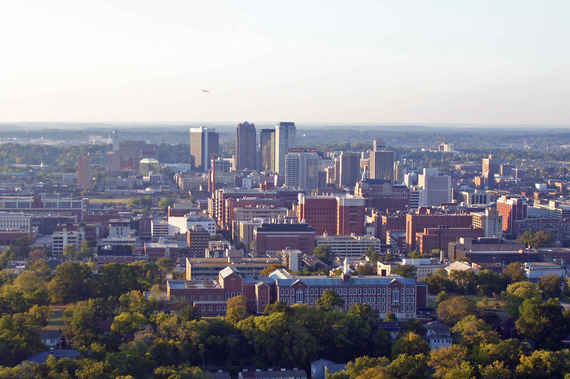 Credit: Andrᅢᄅ Natta
Birmingham, AL
"Birmingham's post-barbecue and country club food scene started in 1982 with Frank Stitt and Highlands Bar & Grill. Although I visit and review hundreds of restaurants a year, Highlands is the yardstick by which I measure. It boasts the trifecta of service, ambiance, and food. Highlands soon begat many other restaurants in Birmingham and around the South.
I took Jerry Shriver, the food critic of USA Today, to Highlands several years ago and he was raving about it. Then I said, 'Yeah, Jerry, but if you really want to eat, and I mean EAT, you need to visit Niki's West, which is next to a truck junkyard on Findley Blvd. They have 75 vegetables from the farmers' market every day, everything that will swim, crawl, jump, or fly, and the best banana pudding on the planet.' Jerry hemmed and hawed about going, but the next week my father called and said, 'Morgan! Did you see that Niki's West was ranked one of the top five restaurants in the WORLD by USA Today?!' I said, 'Let me guess the writer...'
From high-end to low-end, there's an expectation of freshness and quality in Birmingham because we are so close to the food that we produce. That proximity, plus Southerners' love of the outdoors, farming, and hunting, plays right into the current food scene, with its emphasis on fresh, quality, and local. And really, that's what Birmingham has been about for years." - Morgan Murphy, author of Bourbon & Bacon
Don't miss: Highlands' baked grits with country ham, mushrooms & fresh thyme, pimento grilled cheese BLT at MELT, cornmeal-dusted catfish at Ollie Irene, hickory-smoked duck breast at Little Savannah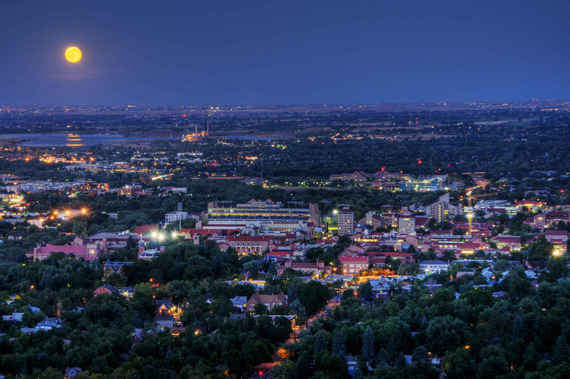 Credit: Flickr/Yuya Sekiguchi
Boulder, CO
"Boulder residents would likely be surprised to find their town on an underrated food city list. And it's not only because Bon Appᅢᄅtit magazine picked Boulder as America's Foodiest Town in 2010. Take a walk down Pearl Street in downtown Boulder, and you'll see what the magazine folks saw.
Start at Frasca Food and Wine, where co-owners Lachlan Mackinnon Patterson and Bobby Stuckey have two James Beard Awards. Stuckey is one of 118 Master Sommeliers worldwide, as are six other Boulder residents. Not bad for a town with a population of 100,000 and change. Head West (toward the mountains) and make another stop at OAK at fourteenth, where local meats, vegetables, and even luscious Colorado peaches take a turn in the restaurant's wood-fired oven.
Veer a block or so off Pearl to find the Black Cat, whose chef-owner, Eric Skokan, raises the restaurant's vegetables (including heirloom dent corn for GMO-free polenta), as well as ducks, pigs, and beef cattle on his farm on county-owned land preserved for agricultural uses. This year, Skokan released a cookbook, Farm Fork Food, that he edited on his smartphone from the seat of his tractor. Or try The Kitchen, which has nourished relationships with local organic farmers since it opened in 2004; its nonprofit Kitchen Community builds school gardens, placing more than a 100 in Chicago, where it also recently opened a restaurant to positive reviews. You also might want to try Salt, where the food is local, seasonal, and GMO-free.
Food, health, and sustainable agriculture have a long, intertwining history in Boulder. The bustling Boulder County Farmers' Market, also near Pearl Street, got its start in 1987. The town that popularized herbal tea and tofu also had a strong hand in craft beer, with Boulder County boasting 40 breweries and counting. After you've taken in the scene, do what Boulderites do: eat and run (or hike or bike). There are trails just a few steps away from those amazing restaurants.
And if that's not enough for you, go East a couple of miles and find Top Chef winner Hosea Rosenberg's Blackbelly, which received well-deserved national attention when it opened last year." - Cindy Sutter, Daily Camera food editor
Don't miss: Pekin Paradise Duck Breast with ginger black rice, citrus-spiced macadamia nuts, yogurt, and house-made hoisin at OAK at fourteenth, whatever's in season at Black Cat, tasting menu at The Kitchen featuring the likes of a grilled Koberstein Ranch steak