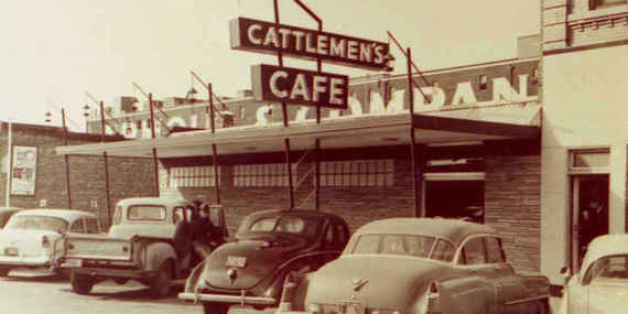 By: Matt Meltzer
Eating. Humans have done it since, well, the beginning of history. And pretty much ever since the first caveman realized he was too tired to grill a wooly mammoth after a long day of hunting, other cavemen were willing to do it for him. For a price, of course.
While the U.S. doesn't quite date back to the caveman, it's still got plenty of old restaurants. And, much like we tracked down the oldest bar in every state, we've once again culled restaurant associations, historical societies, tourism boards, and business licensing departments nationwide in search of the oldest continuously operating eateries in America. Here's the oldest in each state, and Washington, DC.
More: The 44 Worst People In Every Restaurant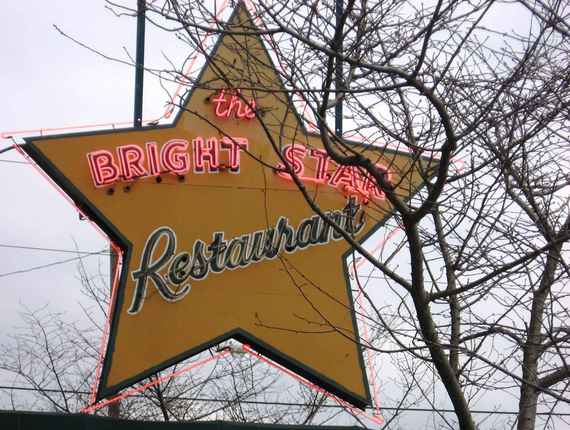 Credit: Flickr/Linda
Alabama
Bright Star
Bessemer, AL (Est. 1907)
Though usually the definition of "Greek Cuisine" is something served up by a cook at the Sig Ep House in Tuscaloosa, the oldest restaurant in Alabama is this Bessemer Greek joint that's been owned by the Koikos family since 1925 and serves up specialties like Greek-style tenderloin and snapper in the massive four-room space that started as a simple counter in 1907.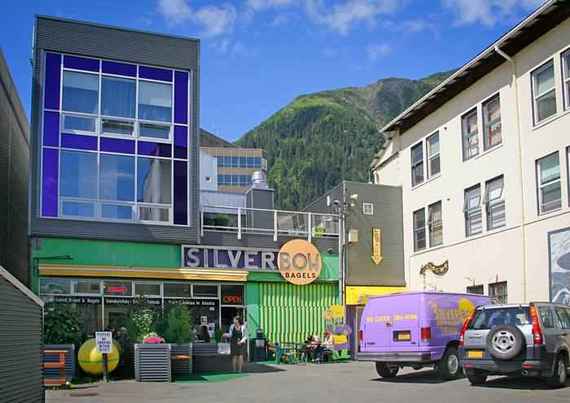 Credit: Silverbow
Alaska
Silverbow Bakery
Juneau, AK (Est. 1890)
To give them a taste of their own medicine, Alaskans should make it a point any time they're in New York to visit a bagel shop, take a bite, make a face and say, "It's good, but not like it is at SIlverbow. It's...just...it's in the WATER, you know?" Because Alaska's oldest restaurant is also its top bagel bakery, boiling and baking them for more than 50 years at a bakery that's been operating since almost 70 years before Alaska was a state.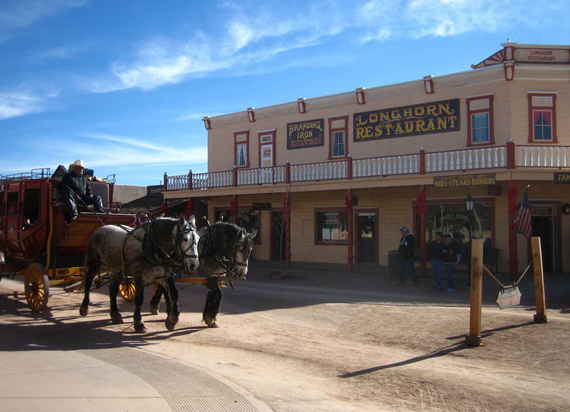 Credit: Flickr/adactio
Arizona
Longhorn Restaurant
Tombstone, AZ (Est. 1881)
In what might be the best Halloween restaurant ever, this historic Tombstone eatery now serves up a varied menu of steaks, potatoes, burgers, and bar food as well as Mexican standards in a building once known as The Bucket of Blood Saloon. Which is creepy enough, until you realize Virgil Earp - kind of the Frank Stallone of his era -- was shot on the second floor.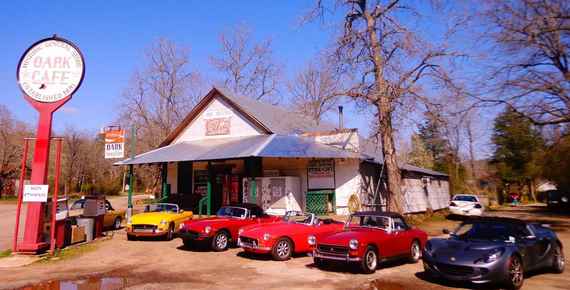 Credit: Oark General Store
Arkansas
Oark General Store
Oark, AR (Est. 1890)
Aside from missing out on a golden marketing opportunity during the Mork and Mindy craze of the 1980s, this store - also the oldest store in Arkansas - has done everything right in its almost 125 years. The small wood house dished up Southern comfort food in a tiny town surrounded by the Ozarks National Forest, but has managed to land itself on the National Register of Historic Places, making it worth a stop, even if just for the scenery.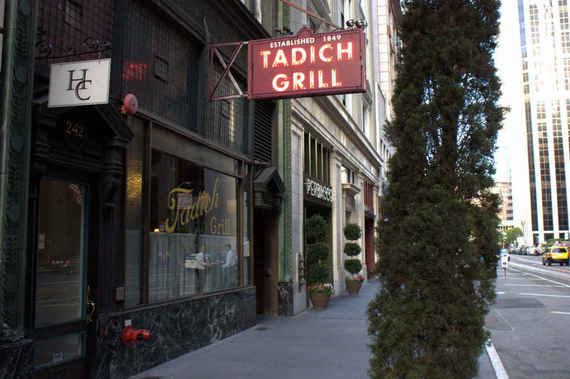 Credit: Flickr/scaredykat
California
Tadich Grill
San Francisco, CA (Est. 1849)
What began as a coffee stand at the end of the pier run by a few Croatian immigrants during the Gold Rush has become a San Francisco establishment, where waiting times are as much a part of the experience as fresh seafood and loud noise. But even fires and earthquakes couldn't close this place down, as it's been running for 165 years and can rightfully display the gold letters over its door that claim it's California's oldest restaurant.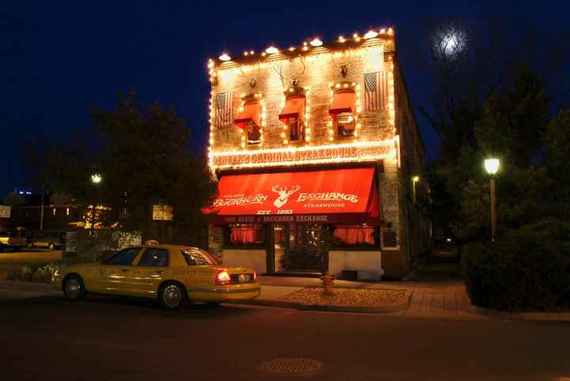 Credit: Buckhorn Exchange
Colorado
Buckhorn Exchange
Denver, CO (Est. 1893)
If only cash advance stores and pawn shops were as forward-thinking as Buckhorn founder Henry H. Zeist, who used to give out free beers to railroad workers who exchanged their paychecks for gold at the Rio Grande Railroad Yards across the street. Now the restaurant - which holds Colorado liquor license no. 1 - pretty much only exchanges money for food and drinks, but still makes up buffalo steaks, elk, and quail for an authentic rocky mountain dining experience.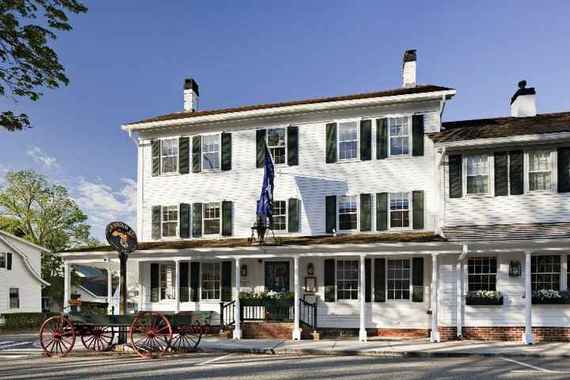 Credit: Griswold Inn
Connecticut
Griswold Inn
Essex, CT (Est. 1776)
Eating in a restaurant as old as America is probably attraction enough to make it to Essex on the banks of the Connecticut river. But this inn - one of the oldest continuously operating in the country - also has art tours, a tap room, historic rooms and a weekly "hunt breakfast", a brunch spread it's been serving since 1812, that'll put anything at a luxury hotel to shame.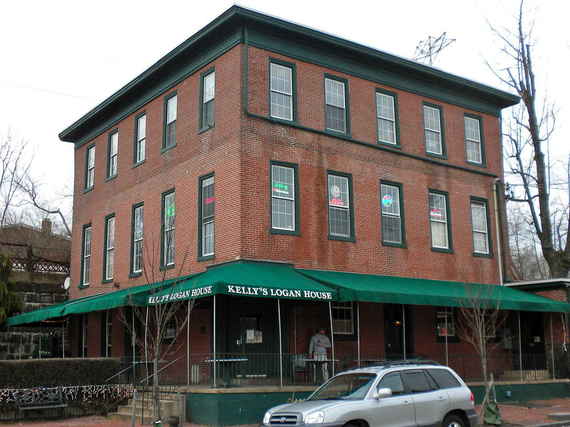 Credit: Wikimedia Commons user SmallBones
Delaware
Kelly's Logan House
Wilmington, DE (Est. 1864)
Though our Oldest Bars cover boy Jessop's Tavern has been around a couple hundred years longer than this historic Wilmington spot, it wasn't ever really a restaurant until the 1940s. Which leaves this family-owned Irish pub and eatery in the historic Logan House hotel as the oldest, and is also the oldest continually operated bar by the same family in the US.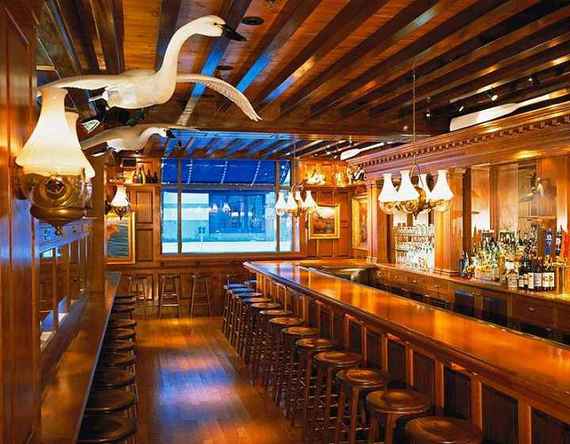 Credit: Old Ebbitt Grill
District of Columbia
Old Ebbitt Grill
Washington, DC (Est. 1856)
Much like the ever-transient DC population, the oldest restaurant in the District has moved around a lot. And while the original was established in 1856, this current incarnation has only been around since the 1920s. Which, at 94 years, makes it only slightly longer than the Redskins' championship drought.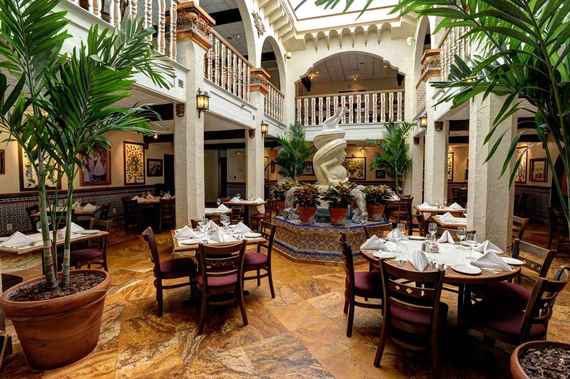 Credit: Columbia
Florida
Columbia
Tampa, FL (Est. 1905)
Since pretty much nothing in Florida makes sense anyway, nobody should be surprised the oldest restaurant in the state serves Spanish food from Florida's oldest Cuban community. Sure, why not? The restaurant has even expanded to six other locations, including Celebration and inside the Tampa airport.
Head over to Thrillist.com for the full list and find out which restaurant is the oldest in your state!
More from Thrillist:
26 Restaurant Secrets Only Servers Know
The 10 Oldest Pizzerias In America, From NJ To SF
Follow Thrillist on Twitter: www.twitter.com/Thrillist