By: Gunnar Garfors

Credit: Courtesy of Gunnar Garfors
I've been to a few cities in my quest to visit all 198 countries in the world, and I've written a book about it called 198: How I Ran Out of Countries. But this list is about the top 20 cities that I love -- based on the people, the food, the fun, and the atmosphere. Cities that, if given the chance, I'm betting you will love too.
More: The Least-Visited States in America, and Why You Should Go to Each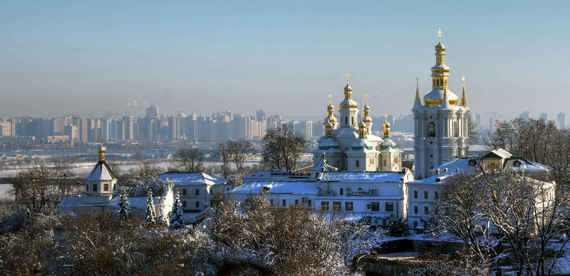 Credit: Flickr/mariusz kluzniak
20. Kiev, Ukraine
Russia's recent sabre rattling shouldn't scare anyone away from a visit to the Ukrainian capital. Kiev is home to a fun-loving crowd, great restaurants, and a never-ending nightlife. And by never-ending, I mean just that -- 24/7 bars are the RULE, not the exception. I also enjoy the impressive Kiev Pechersk Lavra cave monastery and the gold domes that dot the city's skyline. Chernobyl isn't far away, either, and well worth a visit (accompanied by the mandatory army employed guide, of course); just don't tell the locals your plan, they aren't too fond of nuclear catastrophe tourism.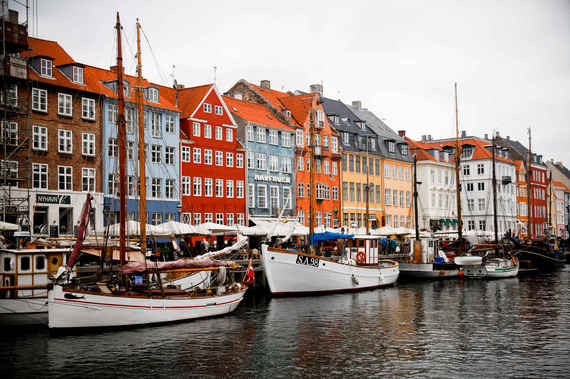 Credit: Flickr/vic xia
19. Copenhagen, Denmark
If you thought Copenhagen was only about Noma, the world's best but soon-to-be-closed restaurant, you'd be wrong; top restaurants are common in the Amsterdam of the North. It's also home to the happiest people in the world, so expect to see a lot of smiles. Also, expect beer for lunch. In terms of sites, you'd be a fool not to walk the beautiful canals, or to visit the self-governing "free town" of Christiania where soft drugs are enjoyed freely and artists and hippies compete for your attention in the shops and colorful bazaar. That there is a daily ferry to Oslo is a bonus.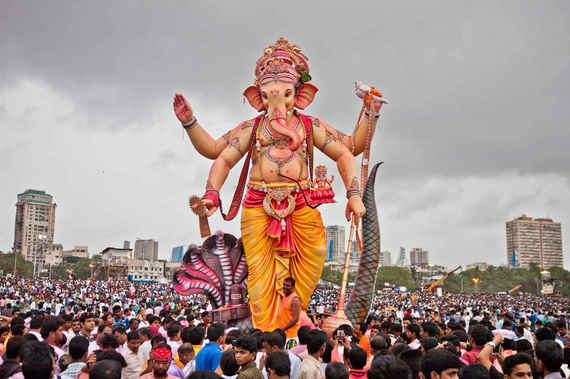 Credit: Flickr/sandeepachetan.com travel photography
18. Mumbai, India
If you're looking for dramatic colors, smells you didn't know existed, and unforgettable experiences, you can't go wrong with Mumbai. With unparalleled diversity, a multicultural feel, and one of the world's biggest slums, this isn't a city for the faint-hearted. But, oh, will you feel alive! Unless you get stuck in traffic. And speaking of traffic, don't pass up a ride in a cockroach, one of the yellow and black auto-rickshaws that navigate the city's endless traffic with the precision of a brain surgeon. Such a journey really gives you a feel for how many of the locals travel from A to B. Via C, D, E, F, and G.
Mumbai's full of impressive colonial buildings, chaotic markets, and places of worship. And when it comes to food, you'll be spoiled for choice -- so do indulge. Just promise to try the street-food, but only after making sure it's been properly cooked; otherwise, forget the sights, you'll spend the rest of your holiday restroom-seeing.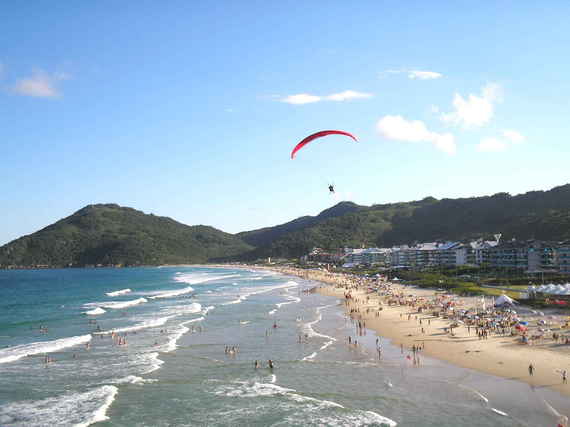 Credit: Flickr/Zeca Baronio
17. Florianópolis, Brazil
So, you think that Rio de Janeiro is the coolest place in Brazil? You are mistaken. Not only will you find incredibly nice (and clean) beaches in Florianopolis -- a whopping 42 of them, to be exact -- but it's the city where Brazil parties, eats, and gets cultural. That it's located on Magic Island should sort of give you a hint.
The people here are friendly -- as inhabitants of paradise tend to be -- so long as you stay away from the snobby jet setters whose red Ferraris, flashy shades, and high noses give them away. Finally, be prepared to try every water sport known to man before heading ashore to consume sea delicacies in one of the city's top restaurants. Just go easy on the cocktails -- nights in Florianópolis tend to last a while.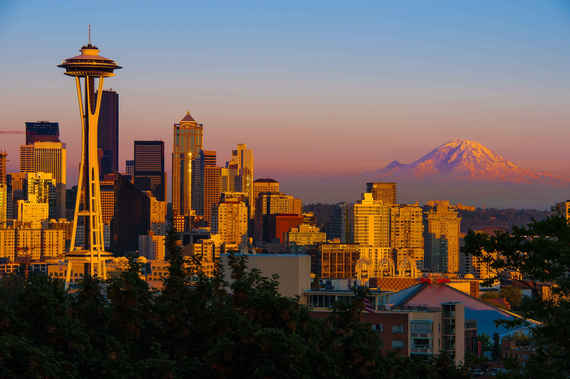 Credit: Flickr/Howard Ignatius
16. Seattle, USA
The sole US representative made the list for many reasons, not the least of which are its super friendly people. Of course, let me not forget the breathtaking views, among the nicest seen from any metropolis in the world. And the whales, too. And the fish market. And the islands outside of town. And the diverse neighborhoods. The Emerald City certainly deserves its nickname. Throw in the coffee culture, the restaurants, the local beer/wine, and the fact that in between café runs and pub crawls, there are ace walks to enjoy both in and around town, and we're done here.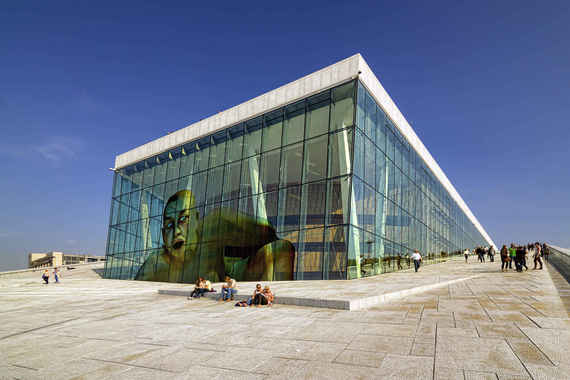 Credit: Flickr/Wojtek Gurak
15. Oslo, Norway
Yes, I am Norwegian. But does that make me biased? Well, probably a little, but Oslo has indeed had a renaissance over the last few years; the city's architects, designers, and city planners are doing something right. Case in point, the Oslo Opera House by the fjord -- it's like a mountain in miniature. Anyone is invited to hike to the top of its white marble roof to enjoy the view, for free. There are beaches in the middle of town too, and the metro will take you straight into the forest where there's excellent hiking. Let me not forget the diverse restaurant scene, either. With so many gourmet restaurants popping up like mushrooms, the city's sure to run out of chefs soon. Also, no, I'm not biased.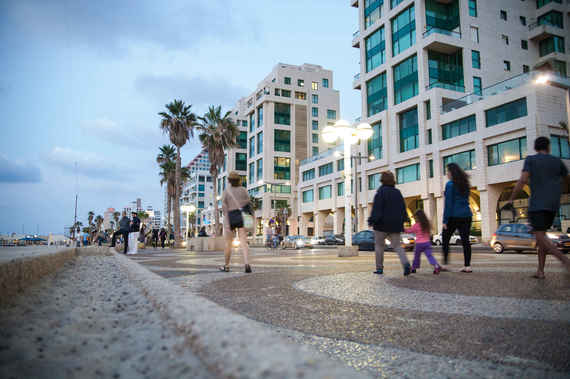 Credit: Flickr/annaspies
14. Tel Aviv, Israel
I have a lot of energy, and I don't need much sleep. That's the way to approach Tel Aviv, where there is little time for such. This is probably the least well-known and most underrated "24-hour city" in the world, accurately nicknamed "The City That Never Stops." Coffee, booze, food, wild nightlife, and cool parties -- there's always something going down in one of Tel Aviv's distinct neighborhoods; and not only on weekends, mind you. Sure, Tel Aviv might sound manic, but actually, it's far from it. Expect a relaxed feeling, beautiful people, and a nifty sense of coolness, not to mention, a seemingly never-ending beach! A nice added bonus thrown in for free.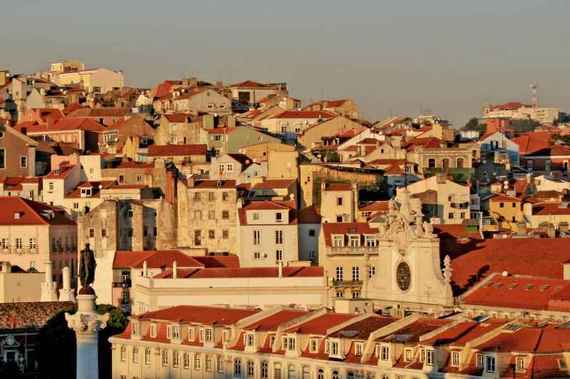 Credit: Flickr/Francisco Antunes
13. Lisbon, Portugal
Don't miss the charming and narrow alleyways in Baixa, the Old Town, home to quirky bars, restaurants (for any budget), and hole-in-the-wall art galleries. It alone makes the city worth a visit. But that's just the beginning, there is so much more to see and do in The City of Seven Hills. Lisbon is a city of contradictions, blending elegant, over-the-top bars and restaurants with shabby-but-chic drinking joints; some pour excellent locals wines, others clearly want you to bring your own. All come with unusually friendly people.
Also, Lisbon is safe. The worst crime you are likely to witness is a taxi driver trying to rip you off, which is why I walk everywhere. And so should you -- the architecture deserves better than to be viewed from a car window.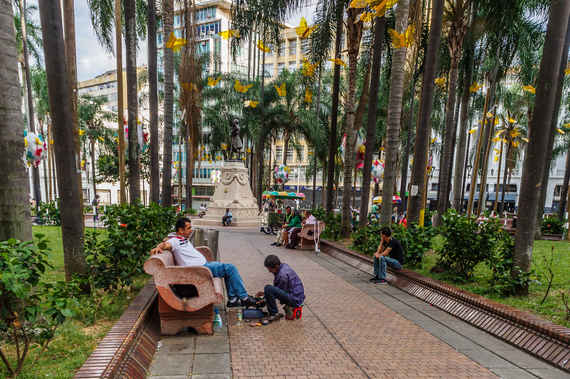 Credit: Flickr/Alexander Schimmek
12. Cali, Colombia
How can The World Capital of Salsa not be fun? This is the place to party in Colombia, so put on your electric shoes and get ready to dance through the night. But before you dance, you need to eat; and Cali's restaurant scene would satisfy even the pickiest of foodie. And visit the museums, of which there are plenty. In terms of weather, temperatures are constant year round and not as high as you would think given its location just north of the Equator; the city sits 3,200ft above sea level. Oh yea, bring dark sunglasses; Cali is known for its beautiful women. Also, because it's sunny, of course.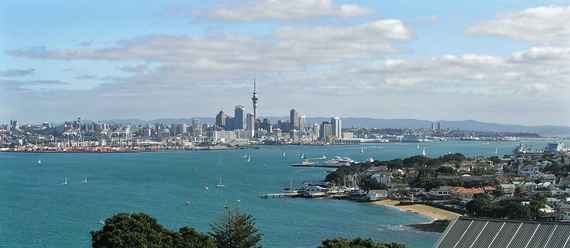 Credit: Flickr/ZK-NZE
11. Auckland, New Zealand
Picture a city surrounded by hundreds of beaches of every imaginable style: black volcanic sand, snow-white dust, tiny golden rocks -- welcome to Auckland. But in New Zealand, the beaches are only the beginning; there is plenty to keep you busy -- from BBQs, to water sports, to horseback riding, to sitting under a shady tree with a good book. Also, yachting, lots of yachting. It is The City of Sails, you know.
Auckland is divided into several parts, and well connected by bridges and ferries -- I'd recommend the latter to explore the bars, lounges, and clubs. And while other cities may have a better choice of restaurants, few can match the hospitality or the freshness of the seafood.
To find out which countries ranked in the top 10, get the full story at Thrillist.com!
More from Thrillist:
The Most Beautiful Place in Each State
12 Signs You've Stepped Smack Dab Into a Tourist-Trap Restaurant
Like Thrillist on Facebook: www.facebook.com/Thrillist