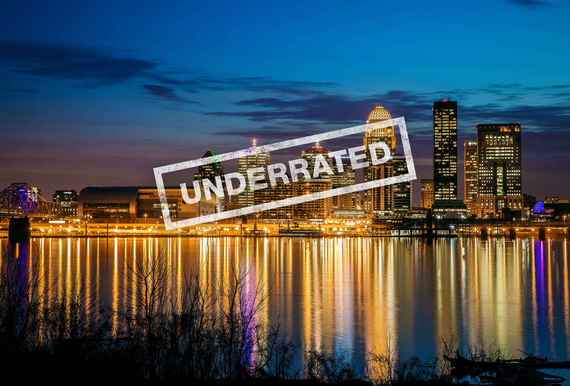 CREDIT: Flickr/James Guest
What makes a great food city isn't necessarily Michelin stars or food trucks per capita. While NYC, LA, and Chicago have always shined brightest, and upstarts like Austin and Portland might be the kings of meals on wheels, there are a ton of cities out there where tradition and innovation mix into unique melting pots... full of melting food.
So, to shine light on some of our country's more shrouded food scenes, we asked seven experts to give us the deets on why their cities are considered underrated, and what spots you should be sure to try when you visit.

CREDIT: Wikipedia/Abeezekowitz
ASHEVILLE
"Even if there's some debate as to whether it's overrated or underrated, most people seem to agree that Asheville has a surprising amount of quality restaurants for a city of 85,000 people.
Part of the credit for that goes to Asheville's abundant area farms and food producers, as well as an active chef community. It's pretty easy to commit to buying local when that means loading up on plenty of stellar beer, cider, sake, meat, trout, moonshine, cheese, and produce.
Even leaving aside the sudden restaurant explosion of West Asheville and the burgeoning River Arts District -- where New Belgium will soon build its second brewery -- there are still plenty of options on Biltmore Avenue alone: must-try restaurants include Rhubarb by longtime Blackberry Farm chef John Fleer. A block away is Cúrate tapas bar, run by El Bulli alums Katie Button and Felix Meana. Farther down the road is Seven Sows Bourbon & Larder with modern Southern fare. Just beyond that is Wicked Weed Brewing with its ridiculous barrel-aged beer program. On the outskirts of downtown Asheville, the newly opened King James Public House is swiftly becoming one of the best places in the city to grab a late-night bite. For cocktails, don't miss Nightbell (from the Cúrate crew), The Imperial Life, and MG Road."
-- Mackensy Lunsford, food writer at Asheville Citizen-Times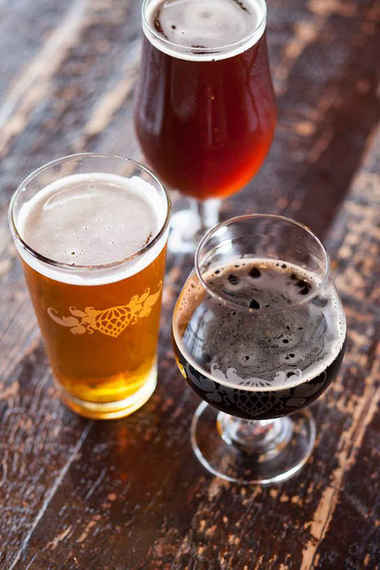 CREDIT: Wicked Weed Brewing
Don't miss: Wood-grilled Mongolian barbecued lamb ribs at Rhubarb, butcher's-cut pork chop at Seven Sows Bourbon & Larder, and any of the Wicked and Wild barrel-aged Belgian Lambics from Wicked Weed Brewing
More: These are 33 of the best, most iconic American foods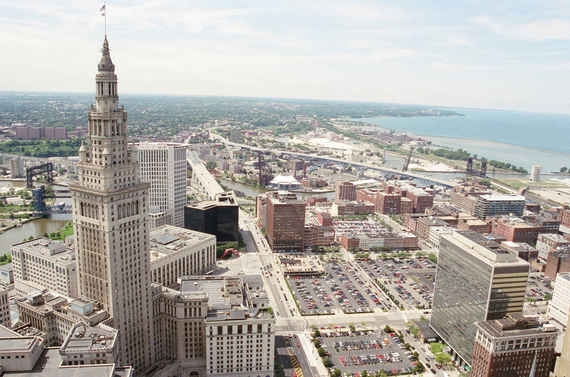 CREDIT: Flickr/Lisa Chamberlain
CLEVELAND
"Cleveland has been punching very far above its weight in the food and craft beer scene in recent years. Having traveled all over the world and been a food and beer tourist on most continents, I am still thrilled when the plane touches down here in Cleveland, and I'm back in this Mecca of local food and local beer.
"Cleveland is a post-industrial frontier town with affordable real estate and a culture of collaboration between chefs and brewers alike. Being surrounded by some of the best farmland in the country, there is little distance between farm and table, and thus farmer and chef. In my Ohio City neighborhood alone, I can walk out my door and, within a 15-minute walk, find 50+ chef-driven restaurants and bars. With two openings slated for this Spring, we'll also have six brewpubs all within the surrounding blocks.
"Forbes magazine just wrote a piece about Cleveland being the new Brooklyn. And while they meant it as a compliment, we're actually much more a new Cleveland with our own authentic and edgy flavor."
-- Sam McNulty, founder of Market Garden Brewery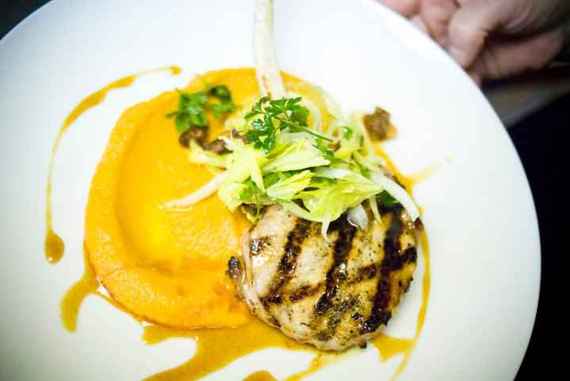 CREDIT: Flying Fig
Don't miss: Beet pizza at Bar Cento, creamy potato soup at Sokolowski's University Inn, grilled pork loin at Flying Fig, and chorizo-stuffed Cherry Bomb tomatoes at Crop
There are still 5 more underrated food cities, including ones in Texas, Kentucky, and Michigan -- see which cities are included on Thrillist.com!
More from Thrillist:
The Best Steakhouses in America
The 33 Best College Sandwich Shops in America
Follow Thrillist on Twitter: www.twitter.com/Thrillist