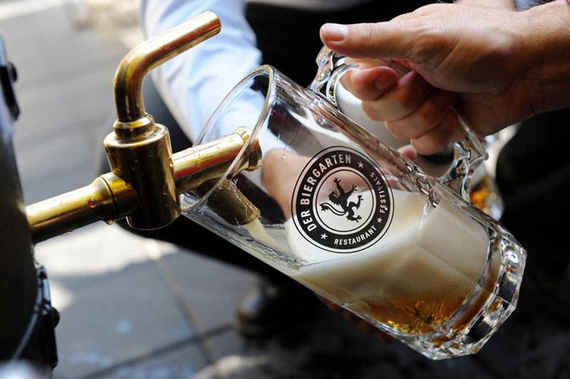 CREDIT: Der Biergarten
Now that the sun's finally out, it's time to take full advantage by enrolling in Jazzercise in the park... or, uh, drinking enormous, boot-shaped beers outside all summer long. With SPF-1,000 in hand, we dusted off the lederhosen to round up the nation's top beer gardens, where the brews are always flowing and the German influences range from mere conceptual inspiration to full-on polka bands. Prost!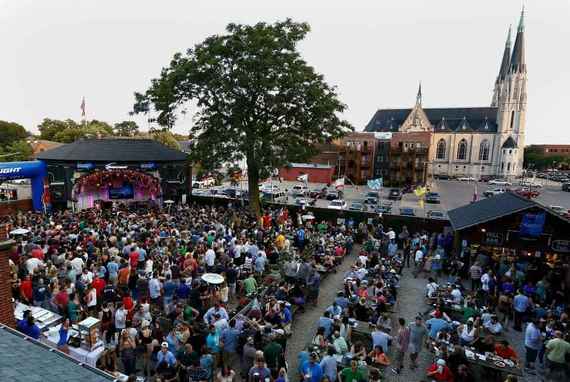 CREDIT: Rathskeller
The Rathskeller (Indianapolis, IN)
"Rathskeller" translates to "basement beer hall", but you'll just have to overlook that as you resist the taxidermied charm of the moose heads lining the interior walls. The real attraction here's the outdoor area, loaded with picnic tables and featuring a band shell for live music and plenty of thirsty Hoosiers. The beers are large, the people drinking them are friendly, and heat lamps stand guard to ensure the drinking continues deep into the night, even when the weather's not ideal... weather seldom keeps a Midwesterner from a beer.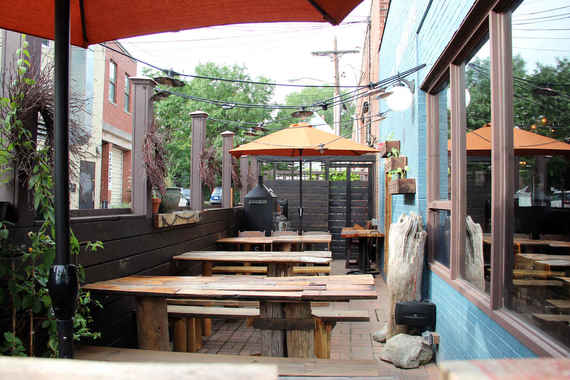 Bronwyn (Somerville, MA)
With just 30 seats, Bronwyn's beer garden might be the smallest on the list, but it's also one of the most necessary. You'll need fresh air as you shovel giant pretzels, schnitzel, and Wagyu beef sauerbraten into your face and wash it down with one of the many European drafts. By the end of your night, you'll probably be taking up two seats, inevitably denying at least one person the garden's pleasures.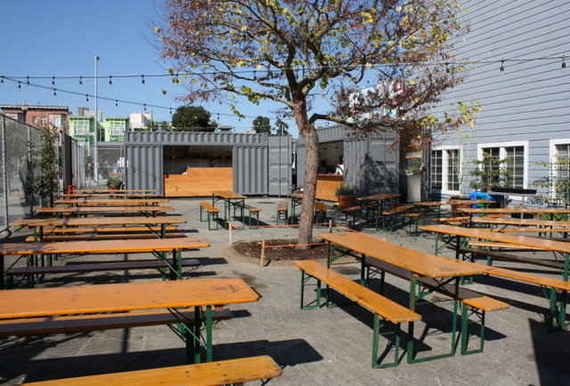 Biergarten (San Francisco, CA)
Once upon a time in 2011, one of the most beloved German restaurants/bierhaus-es in SF decided to open a beer garden down the block from their spot, using nothing but shipping crates, a chain link fence, imported beer garden tables from Germany, and a very cool red cedar sliding door. And as soon as they built it, the people came. All the time. Even in the unpredictable and moody San Francisco weather. And they stood in long lines just to get one of their delicious rotating German brews, giant pretzels, and brats, and then drape themselves in the blankets provided and tell tales of the sad times everyone endured before Biergarten opened.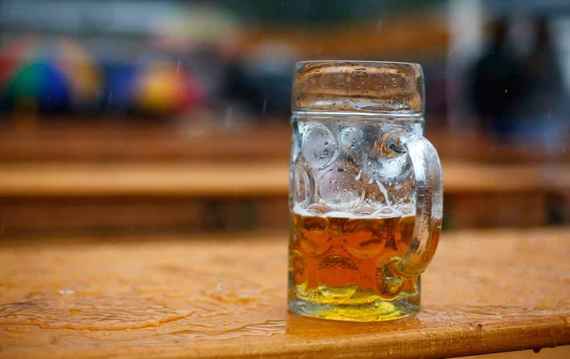 CREDIT: Bohemian Hall & Beer Garden
Bohemian Hall & Beer Garden (Queens, NY)
Established in 1910, this Astoria institution has seen more beer-soaked nights than 35 frat houses combined. The place is owned and managed by a Czech and Slovak community group, and those influences are apparent in dishes like the fried muenster and drafts like Staropramen.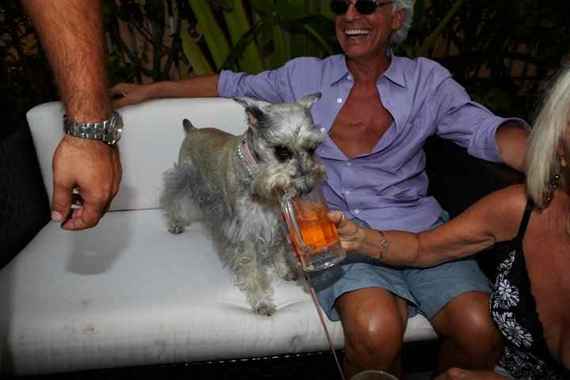 CREDIT: Lou's Beer Garden
Lou's Beer Garden (Miami Beach, FL)
Lou's will still hook you up with a ton of craft brews from around the world, but because this is Miami, think less rotund men in lederhosen and more ultra-tan poolside debauchery. That's right. This beer garden has a pool. And even the dogs get in on the action.
There's still 16 more of the best beer gardens in the country, including ones from Dallas, Chicago, San Diego, Denver, Philly, Cincinnati, and many more -- all on Thrillist.com!
More from Thrillist:
7 Things You're Doing Wrong in Your Home Bar
Follow Thrillist on Twitter: www.twitter.com/Thrillist