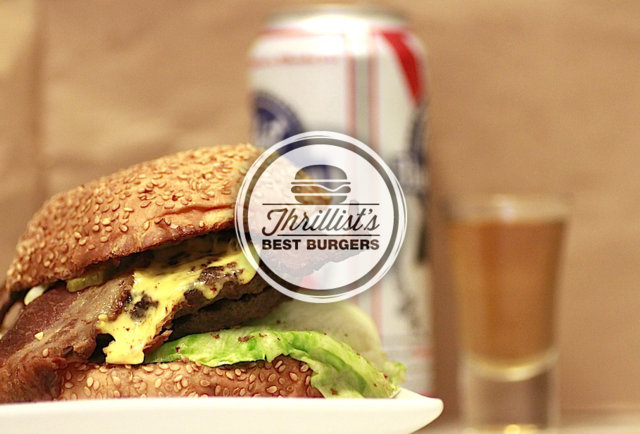 We're going to cut right to the chase: according to our team of local editors all over the country, these are the best burgers in the USA. And, like the melting pot that is our nation, all of them are different -- some are char-grilled, or griddled, or even smoked. Some are packed with suet or beef made from magic Japanese cattle. Others are just made with, you know, beef. We don't expect you to agree with everything, or even most things, and we want to hear about the ones we missed in the comments. But, if you want to attempt the gloriously American task of trying to eat them all, here's a handy, printable PDF checklist to help you on your journey. Godspeed.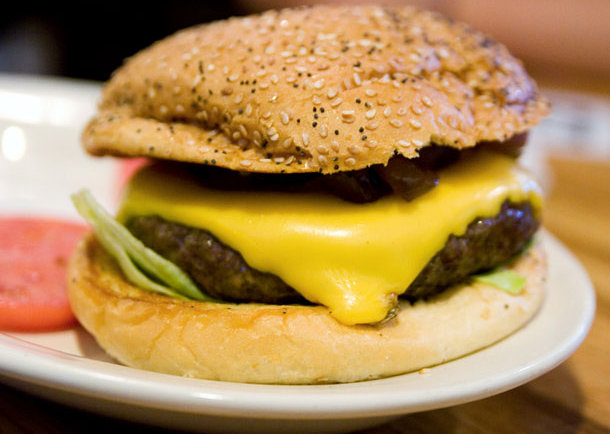 Ray's To The Third, Arlington, VA
What you're getting: "The Mack, Big Devil, No Tomato, Add Charred Jalapeños"
If William Howard Taft were still alive, he would a) be a terrifying 156yrs old, and B) eat at Ray's every effin' day. Burgers at Ray's mean 100% premium steak cuts aged in-house, hand-trimmed, ground fresh all day, and loosely hand-formed. Get The Mack, kick that beefsteak tomato off, add freshly charred jalapeños, and wash it down with a Black Cow shake. If not for yourself, then for Taft, and America.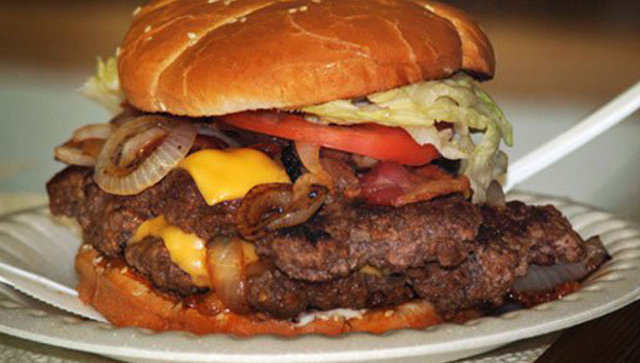 Ann's Snack Bar, Atlanta, GA
What you're getting: "The Ghetto Burger"
Ann Price, aka "Miss Ann" is not to be crossed, son. Since 1973, she's operated this eight-stool Kirkwood storefront and those who wish to enter must abide by her eight rules, or NO BURGER FOR YOU. So make sure you've got a place to sit, then order the bacon chili doublestack "Ghetto Burger" and sit back and wait. She makes every burger to order by hand, so it'll take some time, but, hell, you didn't come here for Pizza Rolls.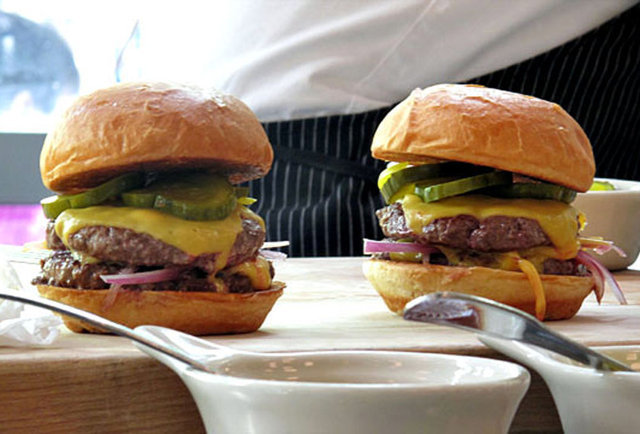 Holeman & Finch, Atlanta, GA
What you're getting: "The Burger"
Unless you're there for brunch on a Sunday (PRO TIP: go to brunch, on a Sunday), the burger isn't even on the menu. On top of that, they only make 24 of them each night, which they serve at 10p during "burger time". But there's a reason it starts to look like a crowded subway train around 945p. Everything's housemade, from the proprietary thin blended beef patties, to the buns, to the ketchup, mustard, and pickles. And everything is glorious.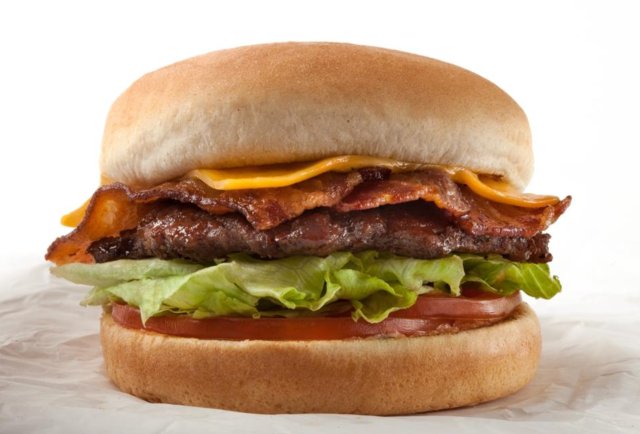 P. Terry's, Austin, TX
What you're getting: "Double with Cheese"
P. Terry's is not fancy, or trying to be anything it's not. It's a burger stand. But it's a burger stand with a weird honest streak, as evidenced by their website, where they tell you everything about the meat (all natural Angus beef - vegetarian fed, hormone- and anitbiotic-free), the buns (special from Mrs. Baird), the condiments (Heinz, Hellman's, French's), and even the pay (usually over $11 an hour!). And it doesn't hurt that their delicious double with cheese is less than $4.
There are 29 more burgers to salivate over at Thrillist.com!