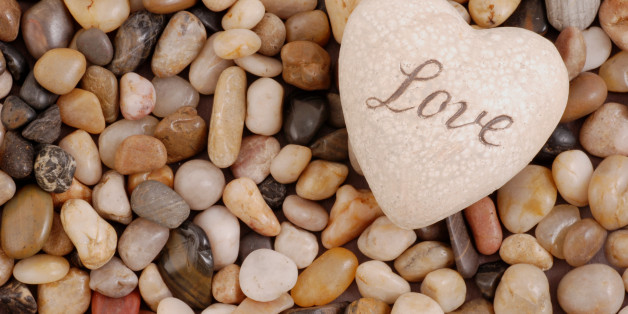 Make no mistake; these tough financial times have trickled down to dating as well. With Valentine's Day here, we must all adopt a new way of thinking: finance does NOT equal romance. Take the pressure off of your honey (or would-be honey) by letting him or her know that you think savings is the new sexy. Everyone appreciates someone that digs them and not their wallet. So this Valentine's Day embrace the less is more theory, with these economic yet romantic date ideas. They are sure to have you racing into each other's arms rather than the bank:
Chateau la Me
Cost: > $35
What you'll need...
- 2 shear curtain panels: $10 (find them at your local discount store)
- Thumbtacks: $1
- Tablecloth: $1
- 1 pack of scented tea lights: $1
- Refreshments: >$20 (or cook/raid your kitchen)
- Your best dishes: free
- Music: free (play romantic tunes via your favorite electronic device)
The date: Transform your room into the most romantic "restaurant" you've ever dined in. Use the tablecloth and set up a romantic picnic style dinner on the floor of a room in your home. Use the curtains to create a canopy by hanging them from the ceiling with the thumbtacks. Turn out the lights and light the tea candles, press play and viola! Chateau la Me is in full romantic swing.
The Love Stroll
Cost: >$20
What you'll need...
- A digital camera: free (use your own, or borrow one)
- A place to walk: free
- An inexpensive meal for two: $20 (use tripadvisor.com to help you find the best place on a
budget)
The date: Walk in love with your sweetie. Choose your favorite park or city streets in advance. Once there, ditch the car/train/bus, take hold of your honey's hand and go for a walk. Use your stroll as an opportunity to talk about your dreams, life and love. In between chatting, take turns taking pictures of sites, nature and each other, but don't look at the pictures yet. Once your romantic stroll comes to an end, find a comfy inexpensive spot to eat and view the pictures. Later, make an album to commemorate your "love stroll."
Disconnect to Connect
Cost: $0 (It's true what they say, "love don't cost a thing," and neither does this date.)
What you won't need...
- Phones
- Internet
- Cable
- People (outside of you and your Valentine)
The date: Plan in advance to disconnect from the outside world. Begin the night before by turning off your phone, television, computer and alarm. Get your video choices lined up and stock the refrigerator with the necessary sustenance for the next day. The next morning, allow the sun to wake you and your boo boo up. Your only concern for your "disconnect to connect day" should be eating, napping, relaxing and each other. Spend the day in bed, play games, read to each other, have a pillow fight, watch movies, have a heart-to-heart talk, and enjoy each other's company.
February 15th
Cost: A fraction of what it would be on the 14th
What you'll need...
- Patience
The date: Who says the day of love is February 14th? The day after Valentine's Day presents a unique opportunity to save on love. If you and your babe are willing to celebrate on the 15th of February, you'll be able to do so at a fraction of the cost.
As you know, after a holiday passes, stores are full of seasonal items that are deeply discounted. If you can be patient as you watch your coworkers and friends squeal over their gifts and flowers on the 14th, you stand to make out like a bandit on the 15th. After Valentine's Day florists almost give their flowers away, chocolate prices will be slashed, card prices will drop and red and pink colored items will be binned. You will also be able to actually get reservations to your favorite place to eat. It may be hard on V-day itself, when surrounded by gloating peers, but just imagine how you'll feel when you tell them that your baby says that you're too special to share Valentine's Day with the rest of the world, and that February 15th is just for the both of you.
Romance has nothing to do with finance. If your honey is not as creative as you'd like, drop a hint by forwarding this article. Better yet, print it out, tape it to the bathroom mirror and write "choose one" on it.
Live richer,
Tiffany "The Budgetnista"
(sharer of all things, frugal, fun and fabulous)