In 2008, Shine On Sierra Leone was given the opportunity to receive a $50,000 donation from All for Africa. However, there was one catch -- we had to raise $50,000 first and then All for Africa would match that. At the time, fundraising that amount seemed almost impossible but with relentless efforts, we succeeded. The impossible quickly became possible and we had $100,000 to execute our goal of partaking in rehabilitating Sierra Leone by increasing access to all levels of education.

We partnered with Salone Microfinance Trust, a small and solid Sierra Leonean MFI, and invested $50,000 of the donation into microcredits for 125 women who were also the mothers of Shine On Sierra Leone supported students. This investment brought microcredits to an area that previously had none. Each woman received a $250.00 loan which enabled them to start or expand businesses such as selling fish, produce, being a tailor, or owning a restaurant. We were surprised at the variety of businesses we supported but we were truly astounded by the 97 percent repayment rate that we maintained. This incredible repayment rate made it viable for us to continue to loan out more microcredits to local women. Today, because of that initial donation, we have been able to raise additional funding for the now formidable Salone Microfinance Trust to fund microcredits for over 7,000 Sierra Leonean women and men!

With the remaining $50,000, we continued our passion for and commitment to sustainable development -- one of the cornerstones of Shine On's groundbreaking work. We used $25,000 of our fund to build the first sustainable building in Sierra Leone specifically using the earthbag building technique created by late architect Nader Khalili. We created a 3-classroom earthbag building made with 90 percent earth that cost a fraction of what traditional cement laden building would have. This building, affectionately referred to as the "Unity Building" by its builders as it united the local tribes in an unprecedented way, was just the beginning. Since it's opening, we have been able to provide 500 students with adequate learning space and a solid environment to receive their education.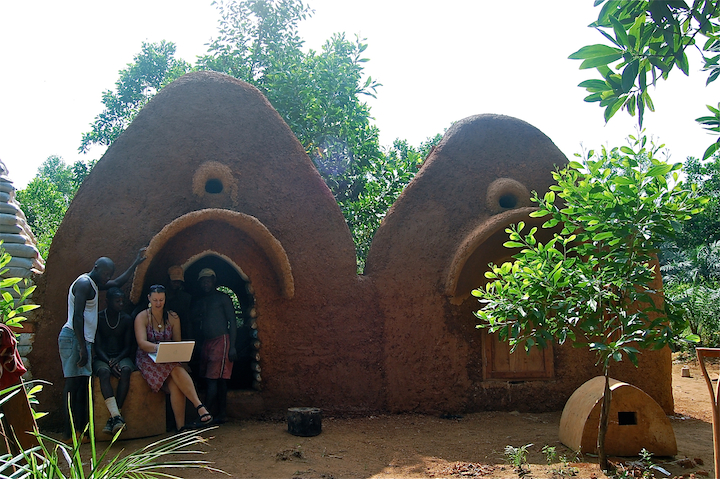 As a result of the success of this building, we were able to garner funds from NBA basketball star Cuttino Mobley to build a recreation center and basketball court on the school premises. As a result of the recreation center, Adama, a Sierra Leonean woman now living in Connecticut, began to dream of building a school in her small village just 6 hours away from our first eco project. Adama shared her dream with her church and one friend took action and saw that investing in an earthbag building at a fraction of the cost of regular building would make this dream truly possible. At the same time, the original builders of the 3-classroom building and recreation center decided to start their own earthbag building business and launched Shine On Construction. With the help of Patti Cole, Sherry and Michael Sivo, Adama's dream came true.. She was able to hire the newly formed Shine On Construction to build the first school in 125 years in her tiny hometown village of Kamatuduku, Sierra Leone. Today, Shine On Construction is working on building the first eco village in Sierra Leone with the unique Tribewanted project, an SOSL partnership, on the pristine John Obey beach along the country's coveted coastline.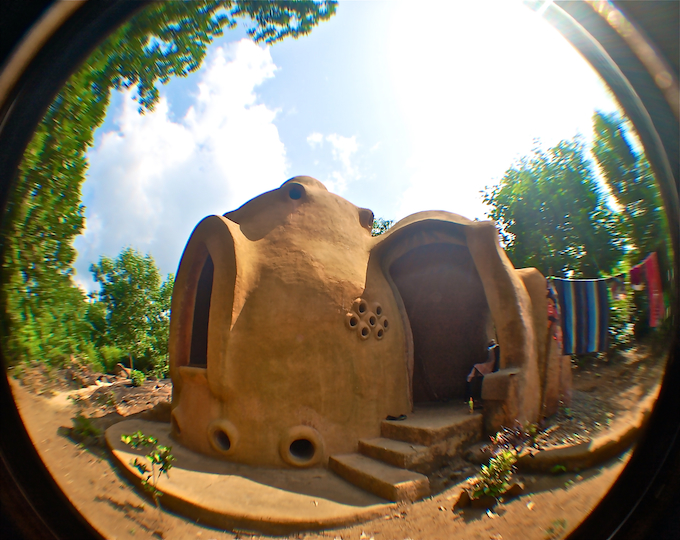 This is the story of one donation, unfolding over time, to affect thousands. Each year, the value of that initial donation expands to new heights and just like that, the impossible becomes reality and Shine on Sierra Leone's story continues.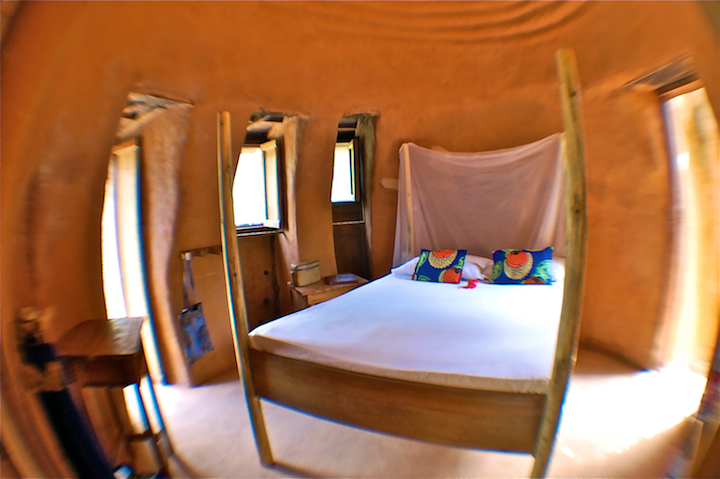 Just one of many storylines to recount as we continue to Shine On...