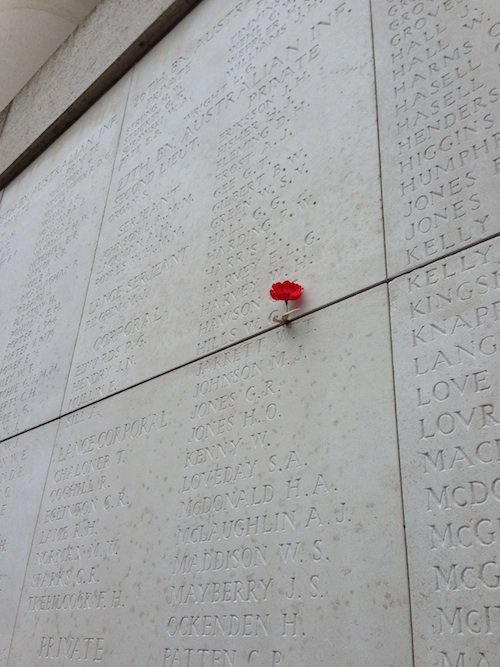 Photo courtesy of One World Futbol Project.
To say that I am grateful to each and every known and unknown soldier of today and yesterday who fought for freedom or even who fought with valor and honor regardless of the often shallow goals of the politicians and leaders who sent them needlessly to their deaths, is an understatement.
Warriors and the mystery of the Warrior Spirit have nothing to do, whatsoever, with war mongers and the casual, soulless endorsers of belligerence and ignorance.
Therefore, it is fitting that I share a few images of the work I've been doing for the last few weeks in Belgium and the UK.
There will be a more formal and public announcement in the future of an event that I and a special projects team have a vision for. In the meantime what I can say is that, in my opinion, the city and surrounding communities of Ieper (Ypres) in the Flemish part of Belgium known as Flanders, hold the sacred, spiritual and eternal flame of any possibility that we will know the end of all war in our lifetime.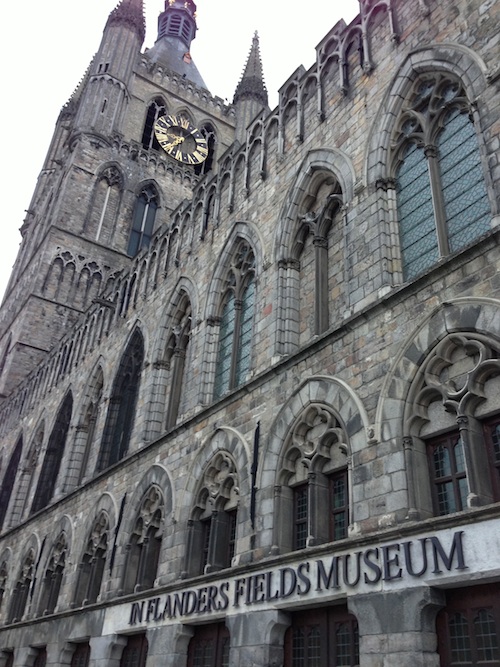 Photo Courtesy of One World Futbol Project.
Enough cannot be said about the depth, grace and honor that is shown here for the unspeakable sacrifices made by countless thousands of youth from all over the world who died so brutally here now almost a century ago.
Many many thousands of these gravestones have no names on them. These boys became brave men in an instant; their bodies were vaporized before they'd even lived their own lives, and for reasons they would never know or care about.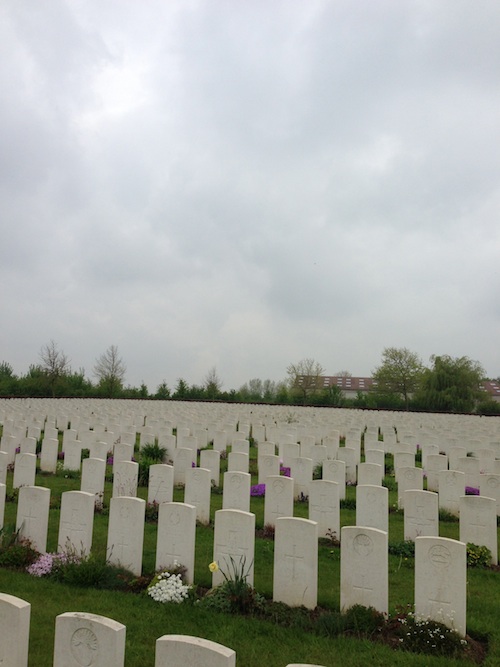 Photo Courtesy of One World Futbol Project.
To this day farmers and gardeners are still finding the sacred remains. These fragments of humanity are the seeds of hope and unity we so desperately need to nurture.
A more hallowed place in the western world is not to be found. As an American though, I can humbly submit that there are many parallels to be found in our country at places like Gettysburg and Appomattox and Antietam.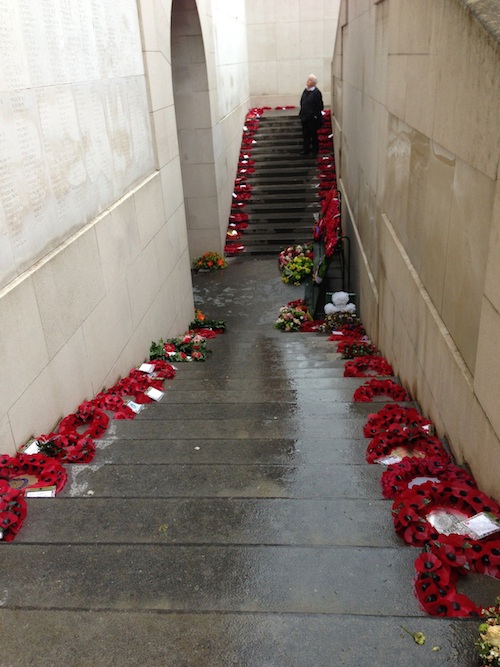 Photo Courtesy of One World Futbol Project.
I hope all this will lead us to what we need more than ever and to what the name of the project we're working on is called, "The Harvest of Peace in Flanders Fields."
Stay tuned. Please.