In a recent feature, "Blood In The Water," I told the story of the tragic death of Alexis Martinez at a marine park in the Canary Islands, drowned by a killer whale called Keto on December 24, 2009.

Alexis and Keto (Courtesy of Estel Moore)
One of the key sources for that story was a woman named Suzanne Allee, who supervised the audio-visual department of Orca Ocean, the killer whale complex at Loro Parque, from early 2006 into the summer of 2009. After Allee heard about the death of Martinez, whom she knew quite well, she was moved to write up a report on what she had witnessed at Loro Parque, believing that Loro Parque was not a safe environment for the four killer whales there (on loan from SeaWorld), or for the trainers who continue to work there.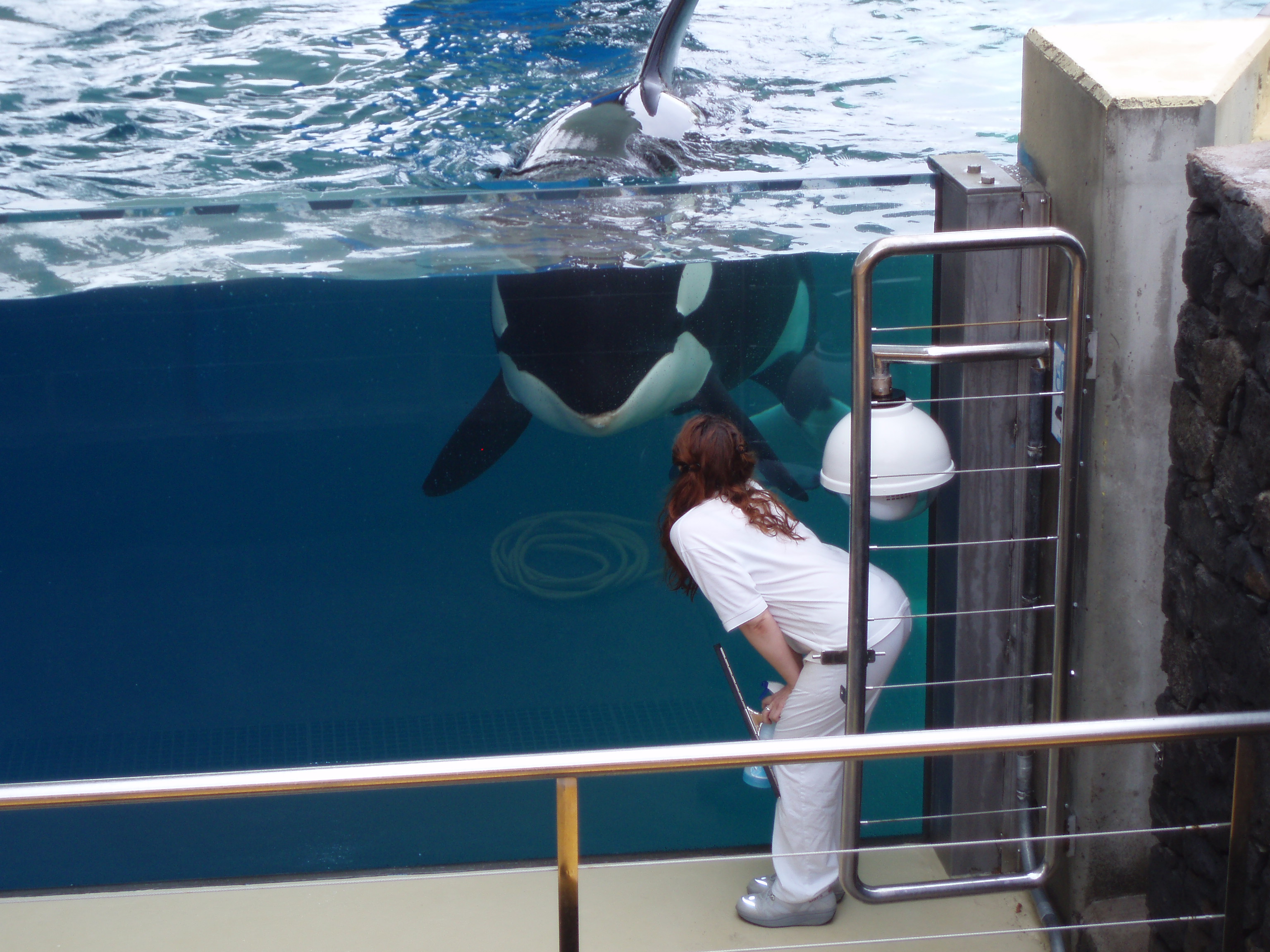 Allee At Loro Parque (Courtesy of Suzanne Allee)
I highlighted the key elements of Allee's testimony in "Blood In The Water," but her report has much more detail than I could include. With her permission, I am posting the full report here, because it is a very rare and highly informed look at the behind-the-scenes operations of a killer whale facility at a leading marine park, and the events that led up to the death of Alexis Martinez.
Suzanne Allee Loro Parque Report