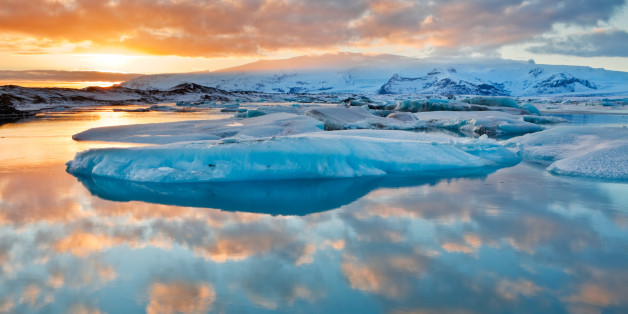 Nordic leaders will meet with President Obama on a wide range of issues at the U.S.-Nordic Leaders Summit in the White House on Friday, May 13. Nordic countries enjoy a close relationship with the United States, and we all work hard for a strong transatlantic bond.
The much quoted Nordic model has served us well at home, with its inclusive economic growth and high levels of social security. But core Nordic values such as open economies, a high level of political trust and commitment to equal opportunities through a strong welfare state are also important inspirations for our foreign policies.
A joint U.S.-Nordic footprint can be seen in many fields -- we have joint action in security, climate-change policies, sustainable development, free trade and the Arctic, just to name a few. We appreciate a strong and engaged U.S. leadership on all these issues.
Security is a prerequisite for a free and prosperous society. We highly value the crucial U.S. engagement in Europe, which continues to be a cornerstone in our relationship. Nordic countries do their part, both in our home region and internationally. We contribute to stability by taking responsibility for our own security. Nordic countries are active partners in the coalition against ISIL. We are also agile partners, for instance when we played an important part in removing chemical weapons from Syria together with the United States. We are strong defenders of international law -- the Nordics have been steadfast in our support for the restrictive measures imposed on Russia.
The Nordic countries and the United States agree on the importance of countering radicalization at the local level. Under the Strong Cities Network, some Nordic and U.S. cities -- for instance Atlanta, Helsinki, Stockholm, Oslo, and Copenhagen -- are now engaged in practical outreach activities with sister cities in Jordan, Lebanon and Tunisia. We encourage cities around the world to join this network.
On Arctic issues, the Nordic countries and the United States see eye to eye. The High North unites us and we plan to do more together -- both in terms of protecting the Arctic environment, but also working on opportunities in the Arctic.
U.S. leadership is a crucial ingredient in global efforts to fight climate change. Nordic countries share this ambition and are implementing major cuts to emissions, investing in renewable energy, and promoting clean technology.
We are strong supporters of free trade and sustainable development. Our economies are characterized by high levels of economic equality and strong and independent social partners in the labor market. But as small countries, our economies rely on innovation and a global market.
The U.S. inspires with an unmatched ability to attract and develop the best minds, as well in matching the best ideas with capital. This is something many of our own companies benefit from. The U.S. remains a land of opportunity, as it was when many of our countrymen and women migrated to your shores in the 19th and early 20th century.
In our foreign policy, our belief in free trade translates to a strong support for fair trade opportunities for developing countries, investment in education for all, and fighting protectionism.
A key value that we want to underline is our commitment to equal opportunities, regardless of gender, wealth or ethnicity. To us, equal opportunities are about both values and interests. We applaud President Obama's leadership also on this issue. Promotion of fundamental and inclusive values is more important than ever, both in Europe and globally.
Gender equality and empowering women are high priorities both at home and abroad. Providing equal opportunities is smart business, it stimulates growth and increases competitiveness. The private sector understands this. There are still many glass ceilings in dire need of breaking, but the women running some of the biggest American companies show the way forward.
The Nordic countries have a strong engagement for peace and reconciliation. These are particularly fragile processes for societies. We know that inclusive peace processes are more likely to lead to peace agreements. It goes without saying that it would be senseless to sideline half of the population when decisions concerning all are made. Therefore, all of our efforts for peace and development have the gender dimension at their core. We have established the Nordic Network of Women Mediators. We use our resources to make sure that women have a place at the table, for instance by supporting the Syrian women network in Geneva.
Globalization has amplified both opportunities and challenges. The pace is higher in international politics; effects are more immediate than before. The relevance of our transatlantic partnership, and the solid foundation that it is built upon, is only increasing. The U.S.-Nordic Leaders Summit provides a welcome opportunity to develop our deep cooperation and partnership further.
The authors are each the minister for Foreign Affairs for their respective countries:
* Lilja Alfreðsdóttir, Minister for Foreign Affairs, Iceland
* Børge Brende, Minister of Foreign Affairs, Norway
* Kristian Jensen, Minister for Foreign Affairs, Denmark
* Timo Soini, Minister for Foreign Affairs, Finland
* Margot Wallström, Minister for Foreign Affairs, Sweden