What are the odds that someone is nominated for a Grammy award? 1 in a million. What are the odds that two brothers from St. Thomas, Virgin Islands are nominated for a grammy thrice? Not likely.
Sunday's 57th Annual Grammy Awards show was memorable for many reasons. One reason in fact is the phenomena that is Rock City. The St. Thomas pair was nominated three times -- (2) for Best Pop Vocal Album: Ariana Grande's My Everything, Miley Cyrus's Bangerz; (1) Best Rap Album: Iggy Azalea's The New Classic.
Before the live show in LA, the two Grammy-award winning brothers Theron and Timothy Thomas visited Clark Atlanta University in Atlanta for a press conference to discuss their three Grammy nominations, journey to success, and new song "I'm That... (feat. 2 Chainz)."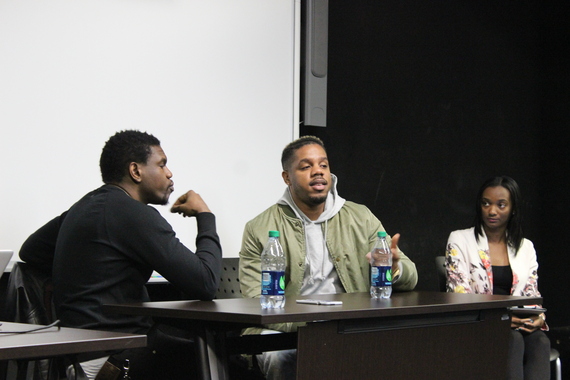 Rock City's Theron (left) and Timothy Thomas (right) photographed by Imani Crenshaw.
Like Langston Hughe's maternal sentiments of "Mother to Son," the two brothers from St. Thomas's Oswald Harris Court Projects or "Housin'" proudly exclaim, "life for [them] ain't been no crystal stair."
"We lose, we fall, we fail, but we don't know stop," the two admitted.
The two brothers were born of a garbage man and bartender grew up in a green shack in the middle of the 32-sq. mile paradise of St. Thomas. Until 2007, the song-writing duo shared a bed in their parents' home.
Nevertheless, they never let their circumstances define their success. The two moved to Miami in 2000 to begin their music career in the U.S. While in the States, the collaborated After not much success in the Miami nightlife scene the brothers returned to St. Thomas to work for Kroger (Theron) and Party City (Timothy) in 2005. The next year they wrote their first major song "The Rain" for Akon's triple-platinum selling album Konvicted.
Since 9-years old, their parents supported their music industry dreams and encouraged them to cultivate their talents. Their families motivate their intense work ethic. The two produced and wrote hits like Rihanna's "Pour It Up," Beyoncé's "Bow Down/I Been On," and Luke James' "Exit Wounds."
"I don't want my mom to have a regular job," Theron explained.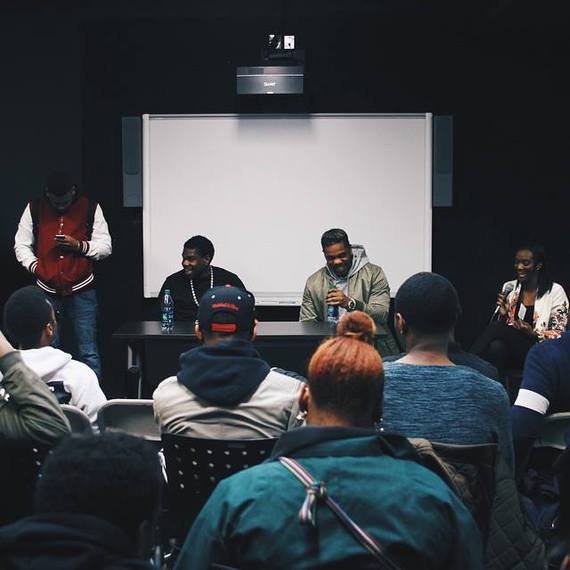 Photographed by Brian Young.
Rock City's new project #WhatDreamsAreMadeOf is an homage to St. Thomas and their struggle. They hope their new project can narrate the stories many have overcome and still face, specifically growing up disadvantaged and in poverty.
R.City's "I'm That... (feat. 2 Chainz)" is available on iTunes now.