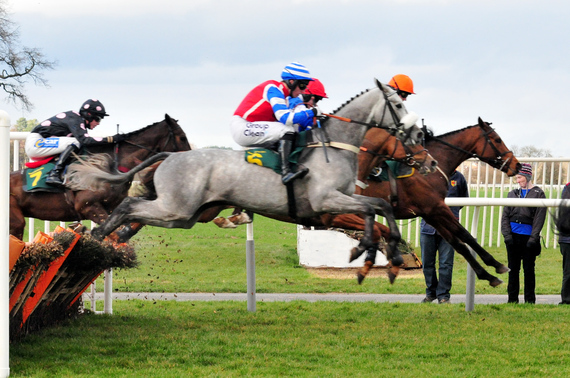 For investors, it is an old adage whether to bet on the jockey or the horse. With so many variables untested and the development at such an early stage, a seedling venture often only has its founder's vision, team and world changing product to convince an investor's judgment. Each investor's evaluation vacillates greatly between one another and its often hard to determine what the commonalities are in what attributed to a positive opinion and eventually an investment decision. Furthermore, if a founder is lucky, the opinions will be explicit and the investors will be completely transparent with their decision to invest in him or her. If not, one is often left with less time and more unanswered questions for the long journey that fundraising is.
Some Background
Today, I am several months shy of embarking on the pitch fest akin to fundraising. Though I've been down this path before with a much different business model than the one today for my social enterprise, called Re-Nuble. We were fortunate to be involved in two accelerators, The Clean Tech Open and Village Capital/Venture Well, which solidified our strategy and ways to measure and sustain our impact, and identified revenue streams for us to remain capital efficient. These two amazing opportunities this past summer helped us attract investors, community and channel partners, and other resources but our timing was a little off. The programs commenced in June 2013 and we had pivoted our technology centric model to one where its mission was to increase the circular economy by repurposing food waste into various reclaimed products for urban and hydroponic farmers. This caused us to lose precious time as our Demo Day or Pitch Event became close. At a disadvantage, we were less ready compared to our cohort's other ventures to demonstrate a product that had paying customers. Nonetheless, three months later we have several products we are preparing for launches and have established demand.
The Problem
This setback caused us to lose precious time, but even more importantly, we lost subtle opportunities to immerse with impact investors to create a signal of urgency of our market opportunity as a social enterprise. Social enterprises are businesses whose primary purpose is the common good. We use methods and disciplines of business and the power of the marketplace to advance our social, environmental, and human justice agendas. Social enterprises sound amazing but the impact space, unfortunately, currently does not attract as many investors as does the technology startup space fueled by accelerators such as Y Combinator and TechStars. With San Francisco having the largest geographical concentration of impact investors, it exacerbates the challenges of raising local capital near us as we are based in Washington, D.C.
Moreover, meeting angel investors that are truly committed to investing in teams and their ideas "pre-crowdfunding" are seldom these days. I have sat on and engaged with investors in countless meetings and have identified a pattern of questions relative to early stage investing: "How many users are have adopted your product?"; "How many users are on a waiting list?"; "Is the product ready to go?". Honestly, I don't blame them either. With the odds of a startup's success so low, an individual with an appetite for abundant risk is hard to find and convince, and entice to love you the odds of seed stage investment are bleak unless you're a tech startup.
The Solution
I have been delaying the need to fundraise by bootstrapping. If you ask whether I have a life, spare me because I don't. The gratification I receive from knowing that the company is still within our team's control while we still address each validation point of our product roadmap is sufficient to justify my 90-hour work weeks, but what if instead of having to relinquish equity in Re-Nuble and share my projected income as a start-up CEO with investors? This product, this offering, this solution is made possible by Pave.com. Over the next two months, I have the opportunity to "Self-IPO", as Smart Planet refers to it, and obtain backers for my campaign. If funded, my campaign would enable us to launch our products sooner and allow our team to be full-time to the venture. Don't get me wrong, I have enjoyed bootstrapping but it's time to pull the trigger and the timing could not be better than now. I implore you to follow me and witness how Pave.com cultivates mentoring relationships between my backers and I, attract investment for myself and other social entrepreneurs, and continue to propel the momentum experienced in the crowdfunding space.