With the kids out of school for the long holiday break, parents, grandparents, aunts, uncles and babysitters are looking for ways to keep the little ones occupied and happy while tackling all the last-minute decorating and gift-wrapping tasks.
Why not get the kids involved in making seasonal decorations? Specifically, let them create giant snowflakes and Christmas tree ornaments from gift wrapping paper.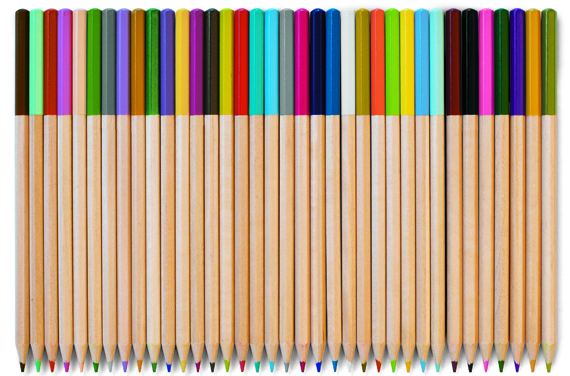 Photo courtesy of Target
This is an easy, 100 percent kid-friendly project -- in fact, any child who can handle a pair of scissors can help. It will keep them busy and help you decorate the house! The supplies are simple:
• An assortment of colorful holiday gift-wrapping papers
• Removable poster tape so you can hang the decorations without damaging the walls
• A pair of scissors for each child
I love using gift wrap for this project because it's affordable, yet has a lot of impact. Paper of any holiday motif will work well. Pull out leftover pieces that you have, or buy some inexpensive rolls for this purpose. Use whatever wrapping papers look modern, crisp and bright. You can include a Hanukkah and even some non-seasonal wrappings for variety.
To make the snowflakes:
1. Start with a large square; fold it in half, then it in half again; then fold it on the diagonal.
2. To create the snowflake effect, make cutouts along each side of the triangle -- being careful not to cut all the way across.
3. Mix up the papers and vary the sizes and designs.
You will end up with a nice array of oversized snowflakes.
To make the giant Christmas ornaments, give the kids different-sized pot and pan lids. Have them trace around the lids to create the outline and then cut out the ornaments.
These are dynamic and boldly scaled decoration, so put them in a room that can handle scale. The options are endless: create a snowfall on your living room wall or cover a big bay window with ornaments. You can even place them on top of existing paintings. I especially like putting some of the decorations on windows because the patterns become illuminated and look like stained glass.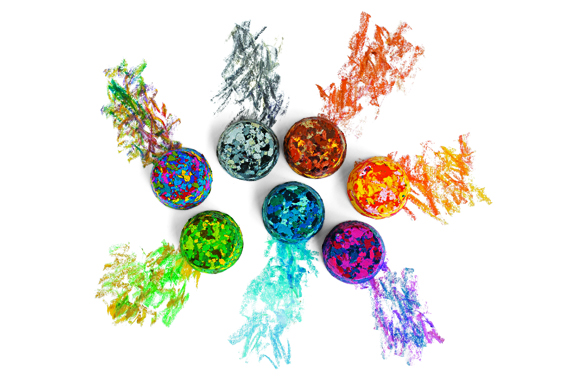 Photo courtesy of Target
Use the removable poster tape to put up your decorations -- not only will it keep your walls clean, but you can pull it off and reposition if the kids decide it isn't perfectly placed the first time. Be sure to keep your paper decorations away from candles or anything else with a flame.
This is a project that any child who can handle a pair of scissors and has an imagination will enjoy. Let them choose their paper and create their own snowflake designs. In fact, you might even give them some plain art paper along with some paint or crayons markers and encourage them to let their creativity inspire their own festive designs. Be creative and have fun!
Todd Oldham designs the Kid Made Modern collection at Target. See more from him here.