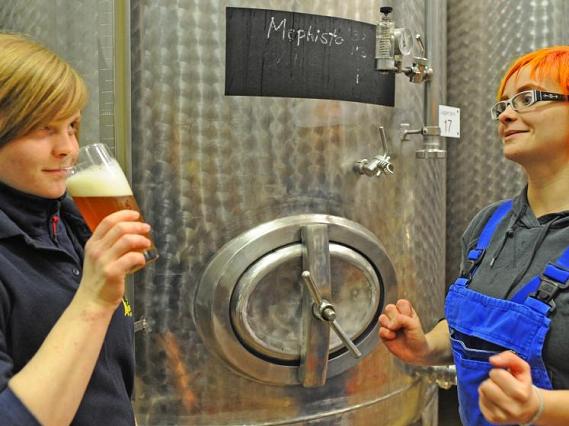 Let's say you're on a craft beer trip to Germany. It's a beer tour to the nooks and crannies of Bavaria. Along the way, you get to hang with Gisela and Monika Meinel and taste the new beers they're crafting in the family brewery.
Whoa -- thank your lucky stars, hon'! You may not realize it, but you've just come face to face with undeniable beer and brewing awesomeness.
The Meinel sisters come from a venerable family of beer makers that has been in the business since 1731. They're setting trends and rocking the German beer scene with their artisanal brews and new beers for women.
The Meinels are two of a handful of "Ladies Who Lager" -- women brewers who are forging their own path in Germany's dudecentric beer industry. Another is Sister Doris, Germany's last nun-brewmaster.
Twelve generations of their family brewed beer before them, so the Meinel sisters know what tradition is. But they view tradition as a tool, not a throttle, and they're not afraid to brew outside the box.
The Meinels are pioneering special beers for women and turning out new award-winning craft beer creations. In addition, they still produce luscious native styles that are unique to Franconia, the beer mecca of Bavaria.
Craft brewing has established a toehold in Germany and inventive beer makers like the Meinels are diversifying the beer scene.
Beer always tastes best when you drink it where it's brewed. If you want to drink the Meinel sisters' beer, there's not much choice because their brews are not available in the U.S., Canada, Australia, New Zealand, U.K. or other countries where the craft beer scene is exploding.
They're not exported, so you'll only be able to experience them in Germany. If so, your beer trip will be unforgettable -- these are beers worth traveling for.
This selection of photos shows the whimsy and serious brewing cred on display at the Meinel family brewery in Hof. Brewing is fun, but it's also work. When it comes to making beer, the Meinel sisters know what to do.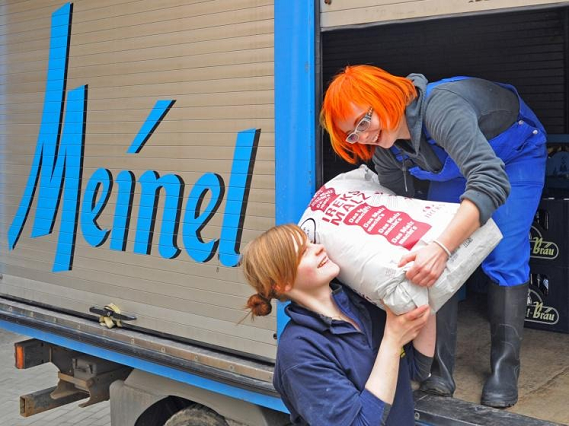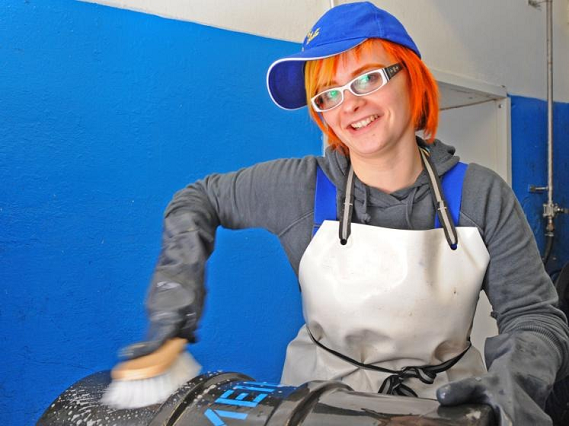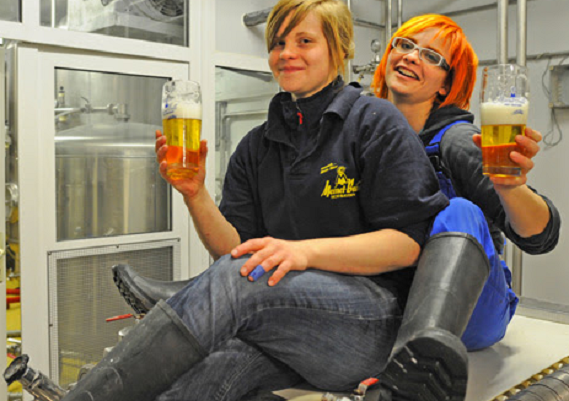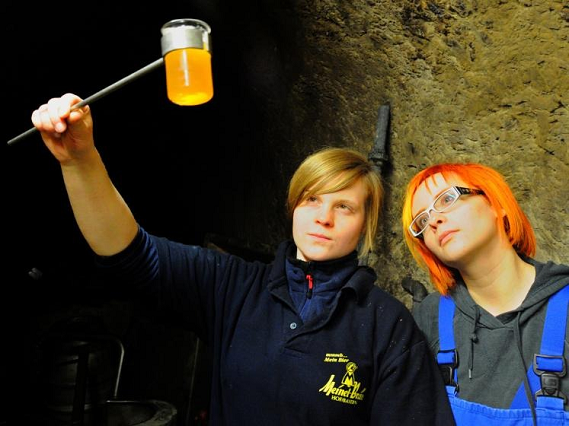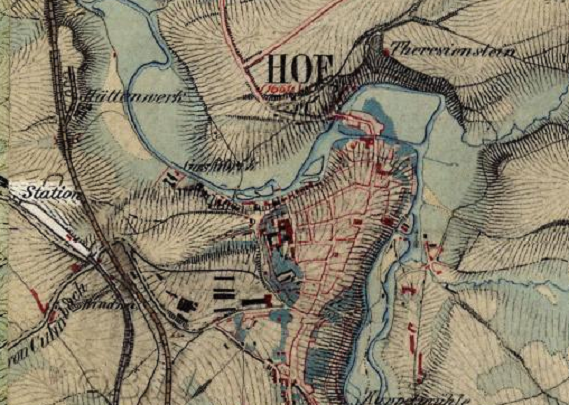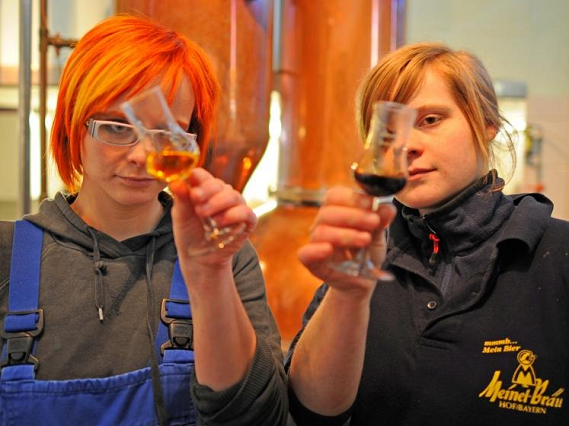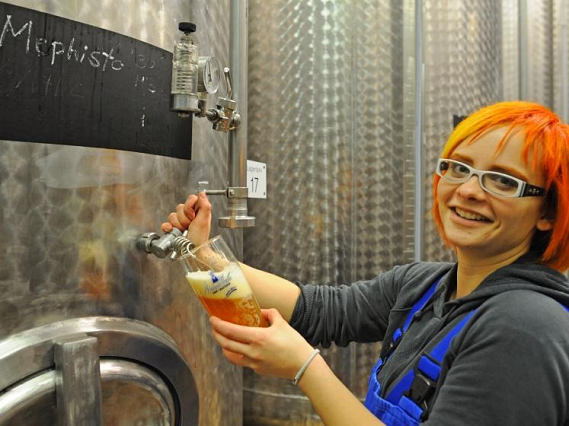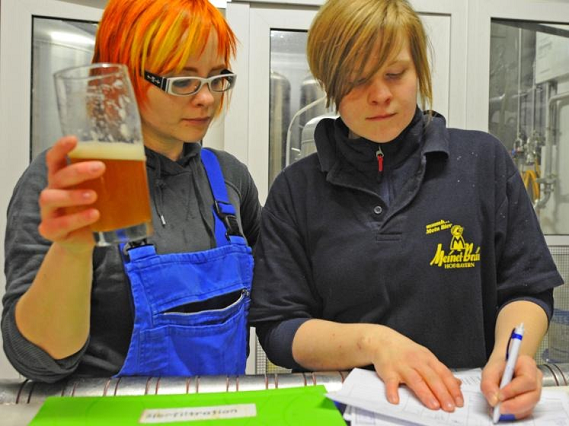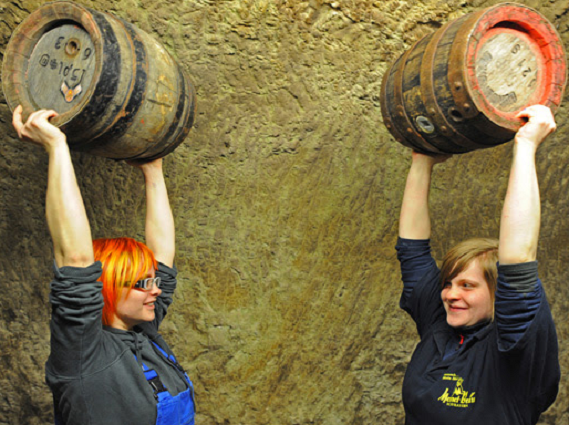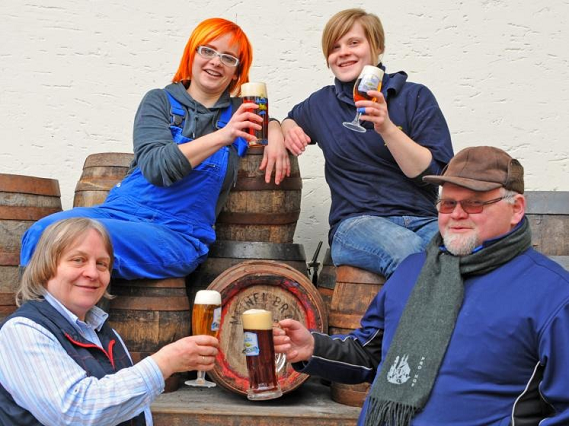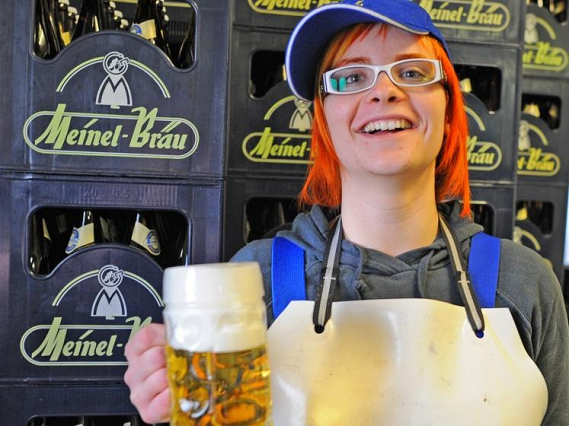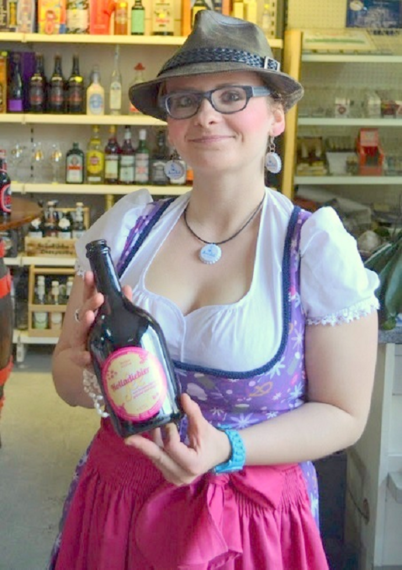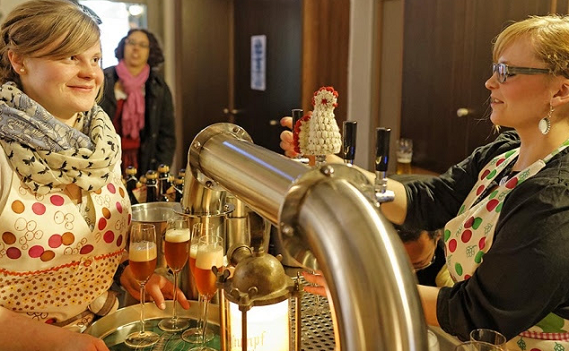 Photos courtesy of the Meinel Brewery, Bavarian State Ministry for Finance, Development and Home Affairs and the Verein Genussregion Oberfranken e.V.
Tom Conrad will lead a small band of beer lovers, craft beer enthusiasts and Slow Food fans on a beer and brewery trip to Germany in October. The group will visit the Meinel sisters, meet other craft brewers and visit independent breweries.
Info: Treasures of Europe Tours www.treasuresofeuropetours.com
Visit us at Pinterest. Say hello on Facebook and follow us on Twitter at TreasEurTours
Delve deeper with this photo essay about Germany's beer-brewing nun Sister Doris. Read more about women brewers and craft beer in Germany.