On Sunday evening on August 17, 1969, Country Joe McDonald posed that question to the estimated 400,000 people at the Woodstock Music and Arts Fair. At the festival that would be known as Woodstock, McDonald did a solo acoustic performance of a song titled, "I Feel Like I'm Fixin' to Die Rag." Almost everyone who saw the movie Woodstock or owned the album will remember the line from this protest song that comes after "what are we fighting for?" All together now: "Don't ask me/ I don't give a damn/ the next stop is Vietnam."
At that point in history, many Americans had begun to question the decisions of our leaders. More than 58,200 Americans lost their lives in Vietnam, and more than 23,200 were 100 percent disabled. Though difficult to get an exact figure, most estimates for the number of veterans who committed suicide after returning to the States top 100,000. It is estimated that adjusted to today's economy, the cost of the Vietnam War closed in on a trillion dollars.
As we try to extract our troops from Iraq, and the situation starts to deteriorate, it is only natural to compare what has happened there to the reality of Vietnam. About 4,500 Americans have lost their lives, and more than 32,000 have been wounded. Depending on how it is calculated and how peripheral costs are figured, the estimated dollars spent ranges from three to six trillion. These wars also killed hundreds of thousands of others who had the misfortune of living in the countries that played "host" to these confrontations.
Considering all the above, it is time to rally the troops. I want to again declare war. However, I don't want to declare war across the ocean in a foreign land. I don't want to send our children and grandchildren back to Iraq. I want to declare war on our soil. I want our children and grandchildren to fight right here. I don't want to pay for bombs to blow up other lands. I don't want to send our dollars to rebuild countries after our bombs turn them into living hells. I don't want to send our dollars to other countries and other people without taking care of our people in need. I am sorry, but I am somewhat patriotic that way. But I still want to go to war.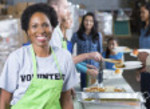 I want to fight these wars today. I want to fight against poverty in America. Recent statistics indicate that about 15 percent of our population or about 46.5 million people live in poverty in our country. I want to fight against hunger. It is estimated that 15.9 million children under 18 do not have consistent access to healthy food and often go to bed hungry. I want to fight against illiteracy. It is estimated that 14 percent of Americans can't read. I want to fight to reform our prison system. We have five percent of the world's population, and we have 25 percent (2.2 million inmates) of the world's prison population. I want to fight a war against cancer and autism and Alzheimer's. I want to fight against the violence our young people have to live with in their schools and on their streets. I want to fight wars that need fighting. Wars need to be about saving lives, not taking lives.
 
As part of the plan to fight these wars, I want to reinstate the draft and require one-year service to our country after turning 18. But this draft will be a little different. The soldiers in this army will not cross our borders. They will stay in the United States and wage war against the many challenges we have at home.
I expect that some will argue about the figures I have presented. This isn't about statistics. Some will make excuses for why we do not declare war against these challenges. I am tired of the excuses. We try to bill ourselves as the most powerful and best country in the world. It is time to live up to that by fighting the battles that need to be fought within our borders.
The bad news is that without some work, things won't change. The good news is that we can all join in these fights. Pick any one, and there is a way for you to make a difference. Just as with life, American citizenship is not a spectator sport. And the beauty of these wars is that when someone asks, "What are we fighting for," you can proudly say, "I am fighting for America!"