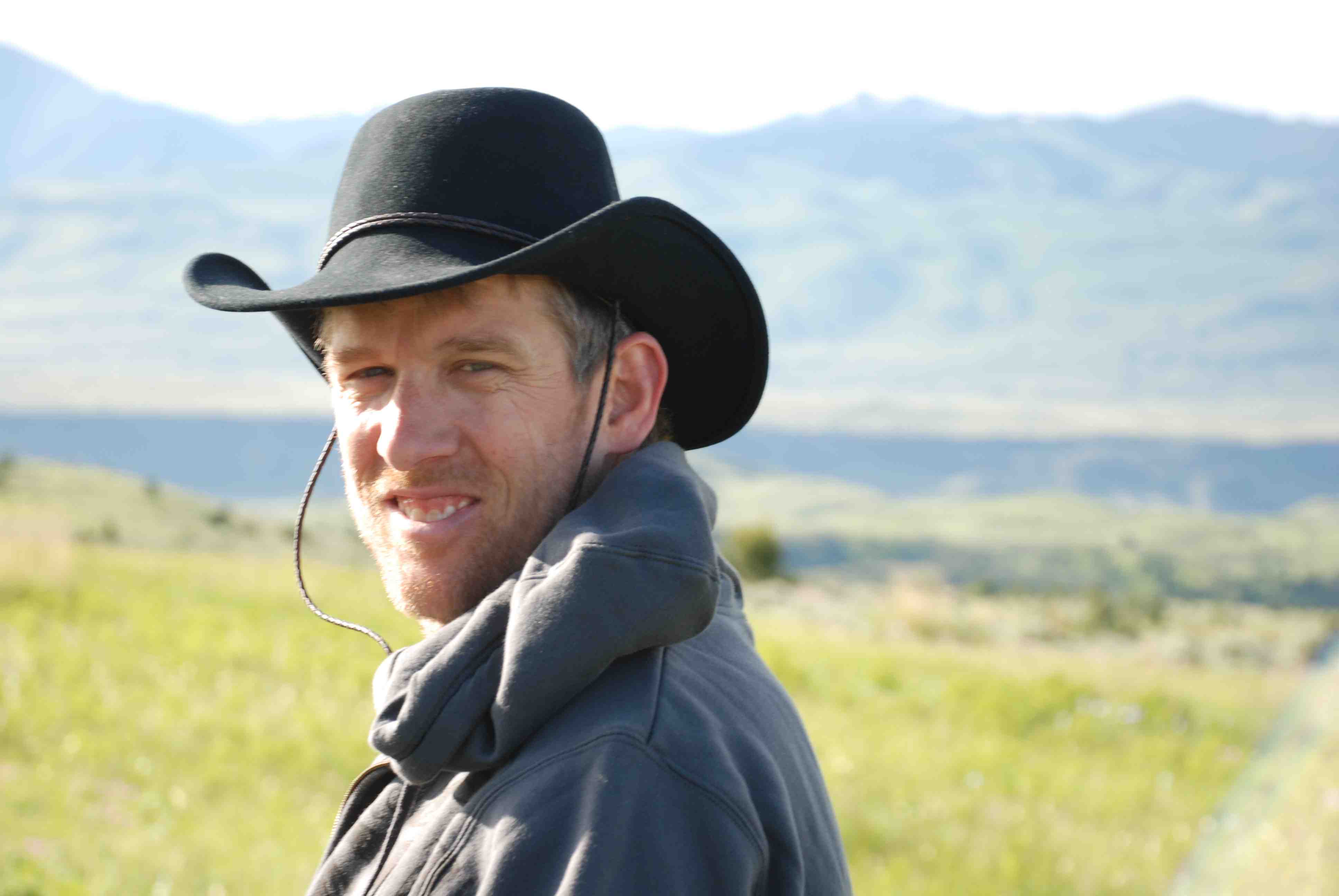 It wasn't the Father's Day I had in mind.
Our family-- my wife, daughter and two sons -- have made it a tradition to get away every June. We go to a national park and then spend a week riding horses. This year it was Yosemite, followed by a Montana ranch.
I've always loved riding, from bareback gallops with a teenage instructor who broke my heart as a 12-year-old-boy to these last five years of Father's Day rides with my kids. Horses often know more about their rider than the rider knows about himself. To ride well you have to relax -- truly relax -- or your horse will let you know you are tight.
So riding with my wife and kids through places like Idaho, Colorado and Montana has become a singularly unifying event. No Facebook. No cell phones. Clear air and mountain water. Snow-covered peaks. Leisurely conversations with cowboys and one another.
The pace of life slows and I see each year how much my kids have grown and how each is an unmerited gift from God in their own way -- my 16-year-old daughter Kerry for her sarcastic brilliance, my 14-year-old son Seamus for his wise guy sense of humor, and my son Cole for the pure 5-year-old love of life.
Yesterday started poorly. I told the San Francisco hotel we needed a 6 a.m. wakeup call and a New York Times. They somehow translated that into a 4 a.m. wakeup call (thinking somehow that New York is two time zones away?). We were all showered, packed and ready to go to the airport before realizing it was 4 a.m. rather than 6:30. "Slovekia vs. Paraguay!" Seamus, our World Cup fanatic, screamed with delight, realizing he would now be able to watch the match broadcast from South Africa at that ungodly hour.
We finally arrived in Boseman just after noon Mountain Time. I looked at my BlackBerry with dread. I had been expecting bad news and was hoping it would wait at least until after Father's Day. It was my ex-wife, Kerry and Seamus' mom. She was at her mother's deathbed, in tears. She wanted her kids home.
Within an hour, plans had been made for them to fly out the very next day. Our long-anticipated week of riding had been turned into less than 24 hours.
A violent thunderstorm with dark black clouds and huge bangs of thunder greeted us at the ranch. I tried to get an Internet connection via satellite but it was lousy so I could finalize the kids' departure once we arrived. We had a turkey dinner with all the fixins and a huge game of dodgeball on the ranch lawn A teenage girl developed an immediate crush on Seamus, her mother told Elena in a whisper over coffee. But it was the riding I had come for.
We awoke to brilliant sunshine on the snow-capped mountains. Seamus joined me for an early morning yoga class, his first ever. We ate bacon and French toast before heading down to the barn. Seamus got up on a horse named Rambo, and Kerry mounted Jasper. I jumped up on Mags and Elena, Sunday.
Mags let me know right away she was ready to go. Our cowboy, Terrence, led us out. We quickly climbed through wildflower meadows and up a steep rocky trail. Through an aspen grove I remember to put out a hand on each trunk to fend off Mags and avoid a crushed leg. Up top, the vista took my breath away. My brain was quiet for the first time in months.
Down the trail we trotted. I felt Mags' right and then left feet and remembered to push down hard on my stirrups and post. Then we broke into a gallop. Mags took off ahead of Terrence, who smiled as I kept going, laughing with joy.
I watched Kerry and Seamus from a distance, took pictures, and enjoyed them having fun. Both looked totally at home on their horses, except for Seamus' out-of-place Boston Celtics cap, a continuing tribute to his fallen team.
On the way down the mountain Terrence led us into a gushing river that came up to his horse's belly. I waved Kerry and Seamus forward, hoping to get a picture. Riding Mags through the raging river with no reins while shooting photos proved stupid. We made it, but my rein looped dangerously under her leg. Back on the riverbank, I stayed still as a mouse as Terrence got down and untangled her.
Three hours after mounting up we were back in the ranch van and headed to the airport. Cole had cried when we told him Kerry and Seamus had to leave. He gave Seamus, his older-brother-and-personal God, a knuckle. Then he hugged Kerry before turning his back and walking back to our cabin, unable to look back.
I checked in the kids at the Delta counter, joking with the attendant about the time Seamus flew as an unaccompanied minor from L.A., where we were on vacation back to Boston in a snowstorm. The flight had to be diverted, and Seamus spent a night in a hotel room with a female flight attendant. "She was hot," he tells the lady behind the counter in Boseman, a shit-eating grin on his face.
At the gate we hug. Now they are sitting on the plane, and I type this out on my BlackBerry before returning to the internet black hole of the ranch -- without Kerry and Seamus.
As I wait for their flight to take off, I find myself staring at the white snow of the Rocky Mountains in the distance, trying to make sense of the last 24 hours. I am once again reminded that as a father I am not God. I cannot control my kids' life or happiness. All I can do is show up and see what happens. And sometimes all I need is one horse ride to be reminded how much I truly love being a dad -- even when my plans get thrown out the window.
Join in the conversation at www.goodmenproject.org