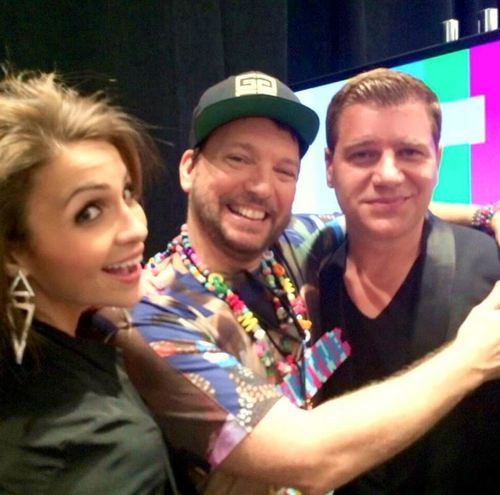 Fashion designer Libertine wants the shirt off my back -- or my daughter's back.
The Libertine T-shirt in question was given to me backstage at Lincoln Center following the label's spring 2015 runway show.
Among a few other shows, I was front row for the Libertine show, and then backstage with my wing-girl (Former Miss NY/WPIX News Anchor) Kaitlin Monte, where a nice girl handed me a T- shirt, which I put in my front row gift-bag( Not knowing I would later need proof of this transaction).
We then chatted with Johnson Hartig (the designer) who was a super nice guy, posed for pics him, and went on our way.
The next day I gave the T-shirt to my 15-year-old who wore it to school that morning. The shirt was a big hit and my daughter was thrilled, so I Tweeted Libertine with an awesome 'thank you' for making my daughter's day.''
It took some time before Libertine tweeted back: "Unsure how you got one of those shirts - they were for the models - maybe send us a check for $385'' - ''Or send the shirt back"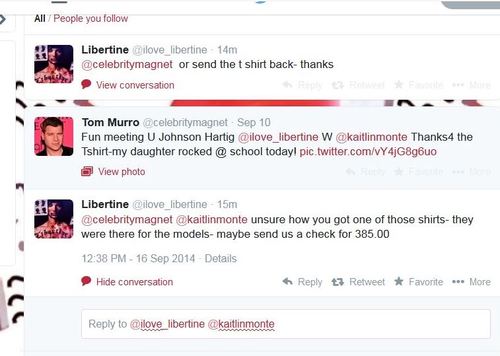 "Are U joking?" I replied, as they essentially called me a fashion bandito on Twitter.
I'm not expecting a knock on my door from the fashion police and have no plans on sending them any money. Who pays retail anyway?