The annual International Consumer Electronics Show (CES) is a behemoth: 170,000 attendees, 3800 exhibitors and, like the dragons in Game of Thrones, each year it gets bigger, more fearsome and less manageable. Every year the exhibition space expands to new venues from the Las Vegas Convention Center to the Sands Expo Space and to suites at the Westgate, Venetian, Wynn and Aria hotels -- it is now quite possible to spend all one's time at CES without ever visiting the show floor.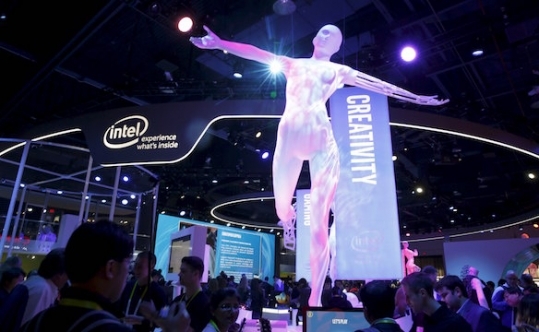 Increasingly the show floor is where you find the large brands, such as Samsung, LG, http://www.sony.com/, Panasonic, with their ever-larger and higher definition TVs (4k, 8k, OLED and Curved), camera companies such as Nikon, Canon, and the car companies such as Ford and Chevrolet, Audi and BMW who are now selling themselves as tech-driven, as well as the large bets on consumer-directed technology the public may (or may not) embrace, such as virtual reality (VR), 3-D printing (Check out the UltiMaker and Polaroid 3D printers), The Smart Home, the Internet of Things (IoT), HealthTech, and drones of all sizes, shapes and purposes.
At CES 2016, there was no single product that blew everyone away or that was clearly destined to become ubiquitous (like last year's hoverboards). This CES was more about emerging trends, some of which were launched several years ago, and others that will take several more years to come to fruition. More about those shortly.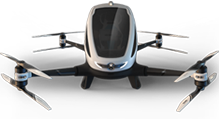 Still, there are always a few attention-getting and crowd-worthy gadgets such as the Mars Crazybaby levitating wireless speaker ($299 on Amazon), the speaker floats above its base (Crazybaby.com) ; There was a one-person personal drone, the Ehang 184, that looks like half a helicopter , is driverless-remote-controlled and can travel 10 miles/23 minutes; then there's Kube a heavy-duty outdoor Bluetooth speaker that can project sound 500 feet away and is also a 35 quart cooler (think mega pool party or your Stoned Soul picnic).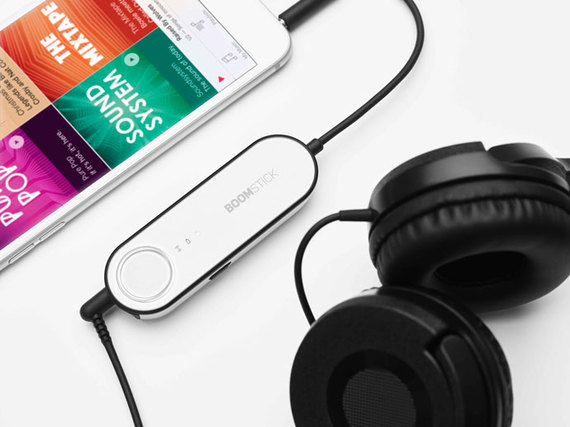 More interesting, and more likely to get wide use were small and simple devices like Boomstick from BoomCloud 360, a $99 small device that hangs between your smartphone and earbuds and improves the sound by boosting and contouring the sound frequencies; The Mixfader by DjIt a $129 small device that allows you via an app to scratch records old-school style. Movi a live event camera that lets you shoot several viewpoints simultaneously and edit them via app in real time (get movi.com)was impressive; and Edyn a smart regulator for watering your garden is a much needed innovation for homes and gardens in California. Also cintuing to innovate is IK Multimedia of iRig fame who introduced iRig acoustic, an acoustic guitar microphone/interface and IRig Mic, a digital condenser microphone, and IKlip A/V a system for a handheld video support for your Iphone or Android phone with its own preamp
In the continuing gadgetization of things we used to have others do for us (or even do ourselves), KeurigKold makes cold drinks (Ice Teas, Seltzers, Sodas, SportsDrinks), PicoBrew's Pico ($599) makes beer, and SomaBar ($429 on Kickstarter); and Bartesian ($299) will mix cocktails for you. 10 vins is a French wine tasting device that allows you to taste wine at the perfect decantation and temperature (10-vins.com). Similarly, there now app-controlled smart cooking pans (smartypans.io) that can track what you eat, as well as smart blenders and scales by Perfect Company . There are several devices to gauge the caloric or glycemic index of what you are eating; such as L-See; while Nima will tell you if your food has gluten. There's pretty much nothing in the kitchen anymore than can't have an app component.
The same can be said regarding sports, sports gear and sports clothes. Under Armour introduced UA Healthbox, a whole line of connected tracking and workout devices that range from connected scales to bands, clothes and sneakers. Upright is a new device that rains you to stand better, Slendertone is the connected abs muscle stimulator chasing the nirvana of passive exercise, Hidow brings the kind of electric muscle stimulation you pay for in physical therapy to the home. Then there's the $ 400 ENKO running shoe that features a springed sole that can either absorb all shock while running or give a lift to your step. Strange but cool. Fusar makes smart helmets for bike, motorcycle, skateboard, that have improved protection, integrated camera and a communication system that routes through your smartphone to allow an unlimited range of communication. And Tennibot (Tennibot.com) is an automated tennis ball collector.
There is a discernible cycle to these products: Year one, they are introduced and seem fringe and unnecessary, by year three you have a sense of which are being adopted, and by year six you own one yourself. So, for example, by now everyone who owns a plasma Tv is considering getting a LED 1080P (and most people have one), a few years ago there was big push for 3D TV and 4K Tv seemed fringe - now at year 3, it appears that 3D is over, and that in three years a lot of people will own 4k TVs. Virtual Reality had a strong showing this year, Oculus at the high end ($599) with 20 games being released this year, and Samsung Gear VR with a $99 device that works with a Samsung phone and Google cardboard which is free, but VR is still in its infancy - year one of the cycle.
As for trends that refuse to go away, Google glass just won't die! There were plenty of augmented reality and VR companies such as VRTIFY(which takes your music and makes a VR content to better experience it )- put them back to year one. By contrast, Dashcams are now at year three and were everywhere from ThinkWare, Garmin, and Cobra all around $200 -in a year or two, you will too or it will be in your phone or in your car.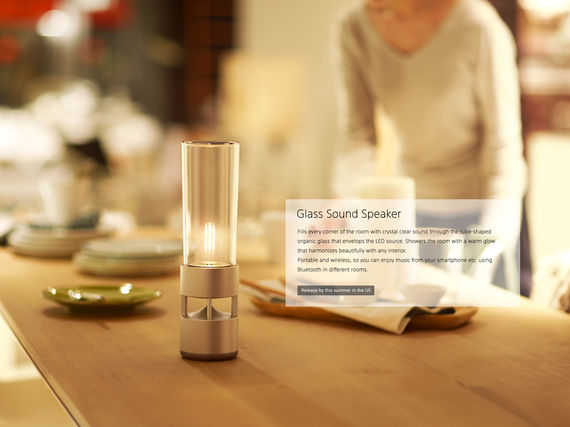 But back to trends on the verge. IoT has been around for a few years - at first it seemed like a bunch of devices that no one really needed and that were just confusing - now as more and more people have smart thermostats (NEST), home webcams (NestCam), videodoorbells (RING) - and as those companies extend their product line (Santa Monica based Ring just announced an outdoor security cam) - we can see that IoT is being adopted and that even the big players are now trying to assert themselves in the space. Sony has launched its "products-for-life" category of home items, Life Space UX, including a 4k Ultra short throw projector to make your wall into a cinema screen and a glass cylinder that offers the equivalent of candlelight and is also a Bluetooth speaker. And Couch potatoes rejoice! Samsung has gone even further, announcing that all of its 2016 UHD TVs will all come equipped with SmartThings a wifi liken home hub and smartphone app that seeks to unite and control all your connected home devices -Before heading out you can set timers on the lights control the lights, thermostat and other devices from your TV screen.
Trends at CES don't only move inexorably forward, they also look backwards. There is a noticeable trend this year, for what I call 'Retro Cool, ' by which consumers have caused a rebirth of products whose time was once thought past. A great example of this is Vinyl, i.e. records, which have made a strong comeback--not for baby boomers but for first time Millennial and generation Z teens. This in turn has spurred the return of turntables. Crosley who together with Urban Outfitters can legitimately be said to have launched the current wave, have a large line of turntable systems at entry level price points; and this has also been reason for Audio-Technica, Teac, Pro-Ject, and Onkyo returning to form with offerings for those looking for a step up in features in performance, in turn, driving demand for speakers - two actual bookshelf speakers rather the small single Bluetooth speakers that were so popular the last few years. And so a whole new (old) category is revived.
Talking old school, there were a lot of pen-based writing devices on display from LiveScribe ($149), IRISNotes ($89), Neo Smartpen ($169)- most of which require writing on special paper but which capture your handwriting onto your device of choice, as well as a return to more wood or bamboo sustainable products. Among these a standout is Oree, a French company that makes premium wood technology tools (keyboards, charging stations, and a new writing device, see oreeartisans,com). And the laptop, whose death was predicted several years ago, is back stronger than ever -- at least at Lenovo which continues to innovate - they have a new X1 Yoga laptop that comes with an OLED screen which is gorgeous (under $1500), and their Thinkpad Carbon X 1 gets thinner, stronger, while their Thinkpad T460S is a lightweight portable workhorse; and the New Thinkpad T560, their 15.6" inch screen laptop offers 15 hours of battery life. But Lenovo is smart enough to listen to their loyal users and retain the red tracking point that has always been their laptops' signature.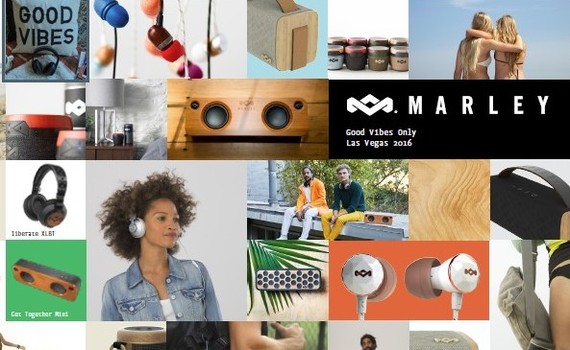 Whether RetroCool can be seen as part of a DYI/Brooklyn/Portlandia aesthetic, what was noticeable at CES was the increasing use of sustainable materials. One of the companies that continues to impress is The House of Marley, led by Rohan Marley (one of Bob Marley's sons) and which continues to grow, extending their line of earphones, headphones, speakers, home audio systems and accessories all made of sustainable products that are aesthetically appealing, and reasonably priced including, of course, a turntable with a bamboo deck called "Stir it up".
CES Las Vegas is very much a global meeting place for tech companies. There are whole football fields worth of companies from Shenzen China which one Chinese vendor described to me as "the Silicon Valley of China" (it's actually more like the Pittsburgh of China).
For the last several years Israeli Tech has had a branded presence at the Sands Expo halls in Eureka Park, CES' startup area. The Israel Export & International Cooperation Institute, an Israeli government organization, was on-site along with representatives from the Israeli Consulate's West Coast, Economic and Trade offices. Although according to the Israel Export office more than 500 companies at CES featured Israeli tech, there were 16 Israeli tech companies with their own booths in the branded Israeli Tech area including NanoDimension (www.nano-di.com), a company which was showcased a 3D printer capable of printing computer circuit boards - which is a huge advance for testing prototypes and creating small batch electronic products on-site in hours instead of weeks or months; GreenIQ which promises to help you save up to 50% of your water consumption (greeniq.co); Sensibo (Sensibo.com) which makes any air conditioner smart (i.e. can be controlled remotely by an app) and MUV Interactive whose finger-wearable, called "Bird" can control devices, presentations, and turn any surface into a touch screen; and Lexiphone (lexifone.com) an automated in call translator - so you can speak to someone in a foreign country with simultaneous translation back and forth.
The big story at CES this year, however, was the large French presence branded as "Le French Tech." Who knew France has more public wifi spots than any other country in the world (according to a 2014 Ipass report), double the average broadband download speed of Palo Alto, and that France has invested 20 Billion Euros to achieve 100% ultra high speed internet coverage by 2020. French Tech is so important in France's vision of its future that they sent their 38 year old Minister of Digital Affairs, Emmanuel Macron appeared at CES where he drew rapturous rock star attention even from the usually jaded French media. France had 35 companies in Eureka Park and a total of almost 200 at CES including Oliba (www.oliba.fr) , which clips onto your child's plush toy and is a musical nightlite and audiostoryteller as well as a tracker ( a Godsend when your child leaves their favorite toy somewhere); Hi) a video doorbell by Fenotek that can also be used to turn lights on in your home and monitor its safety; Prizm, a small pyramid-shaped device that wirelessly programs music for you; and Air Serenity, an air purifier which brings the French approach (i.e. we do it better) to air quality.
One of the most ingenious products brought to CES by the French is Q.Rad which is a heater the size of a large room fan that attaches to the wall or sits on the floor and that also contains its own data processing computer - and it heats rooms for free in return for allowing the device to do remote computing for companies such as financial institutions. www.qarnot.com
As CES becomes more and more unwieldy several organizers Showstoppers, Pepcom and Discover Blue, have swooped in to provide curation - each took over a dedicated ballroom with food and drink, line with exhibitors who want to be noticed - they all do a good job of showcasing a range of companies, new and old, large and small. However, the best and smartest showcase I attended was at the Refinery29 suite at the Wynn.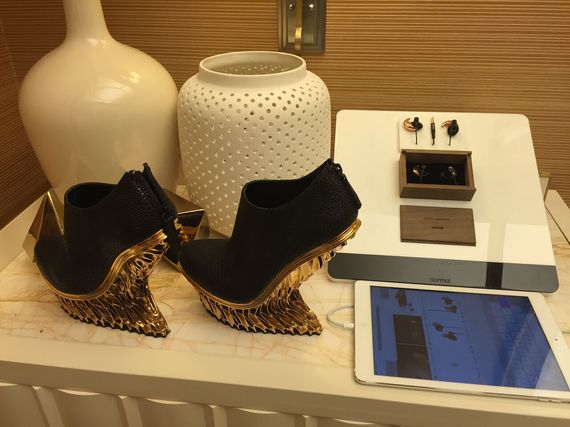 Refinery29, as you may already know is the go-to fashion and lifestyle website for millennial women that, according to their website, reaches 25 Million monthly visitors and 75 million users with 24/7 programming. Although Tech in general and CES in particular are often characterized as being geared to men, the reality is that women account for almost 50% (if not more) of tech use, Refinery29 decided to transform a suite at the Wynn into a Penthouse apartment, a Dreamer's Suite, filled with a well-curated selection, room by room, of the new tech a millennial woman would want, from sensor laden tracking workout wear, form-correcting yoga pants, PRYNT for instant pictures from your phone; Muse, a personal meditation assistant, 3D-printed shoes and jewelry, Rebecca Minkoff rose gold earbuds, to a vanity mirror that recommends the right foundation.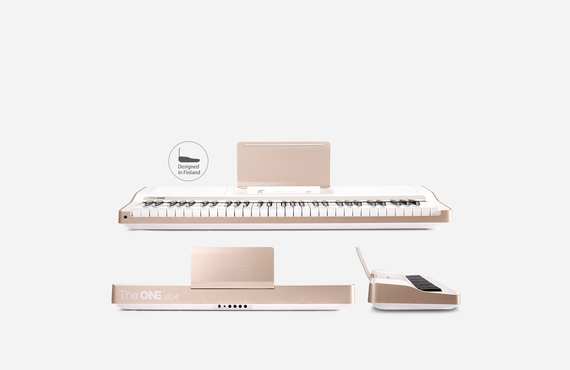 CES often raises more questions than it answers such as: Will the turntable's return create an appetite for Hi-Res Audio? HiFIMAN continue to make incredible high end headphones and Hi-Res audio devices. There is also a new Hi-Rez audio standard called MQA (Master Quality Authenticated), developed by Bob Stuart, founder of Meridian Audio in the UK, which is able to process recordings and restore fuller sound while still maintaining a small file size. Onkyo has already included a MQA decoder in its Hi-Res players. There were also some innovative musical instruments, such as ), a digital upright that can teach you to play (the keys light up and link to an app where you can download lessons or songs to play, and their 61 key portable, The One Light. (smartpiano.com); also at CES was a totally new musical device, the $799 Roli Seabord Rise which looks like a very large computer keyboard, is played like a piano but which includes a MIDI interface, keyboard and pedal controller, afterpitch bend, and gives the musician who knows what he's doing a whole new range of possibilities.
And that, in a nutshell, is CES: A collection of consumer devices offering a whole new range of possibilities. As for which ones will deliver on that promise, one thing is sure: we'll know more at next year's CES.
A shorter version of this article appeared in print in The Jewish Journal of Los Angeles