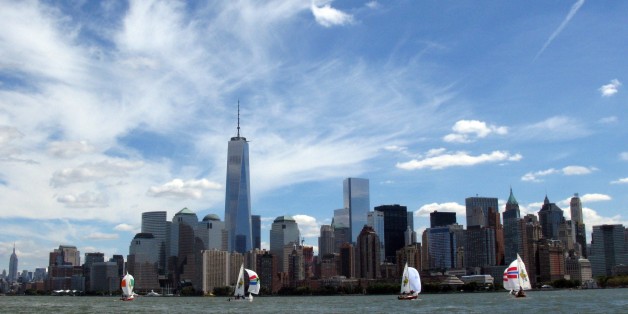 While it is not too surprising that New York City took six of the top ten most expensive zip codes in the U.S. on Forbe's 2014 list, the actual neighborhoods that came out on top are.
The top three spots are taken respectively by Soho's 10013, Lenox Hill's 10065, and the Upper East Side's 10075. Soho is home to two thousand 4,500sqft lofts that do not come at cheap prices driving its market, according to Jonathan Miller of appraisal firm Miller Samuel. Similarly, many blocks along Lenox Hill and the Upper East Side are comprised of pricey townhouses, which were able to drive the zip codes to the top despite Forbe's omitting the pre-war coops that dominate the neighborhood. Since coop buildings were not included in the market data, it only seems fit to attribute expensive zip codes to the condominium new developments, outside of the lofts and townhouses found in these neighborhoods.
Given the high amounts of residential new developments being constructed in concentrated areas across the city, including the new construction hub 57th Street's zip 10019, it is surprising that those neighborhoods did not make the cut. However, Forbe's list was compiled using the active listings data for a 90-day period ending September 19th, which fell right in between sales finishing at billionaire buyer One57 and before launching at the towers currently on the rise including Extell's Nordstrom Tower, 111 West 57th St, and 220 Central Park South. Upon reviewing their renderings and their neighbor down the block at One57, it only seems fit that its zip code will make the top of the list next year.
While new development prices are driving the overall New York City market up, according to the list, the individual neighborhoods are not seeing similar results. However, Chelsea zip 10011 took the #8 spot, inferring a correlation between new developments and the city's most expensive zip codes; the blocks of West Chelsea are seeing high amounts of new construction as a result of the demand for units along The High Line.
New York's market is currently experiencing unprecedented highs; however the supply and demand constantly changes from year to year. By the time the next list is generated this time next year, the city's market may be in an entirely different state.