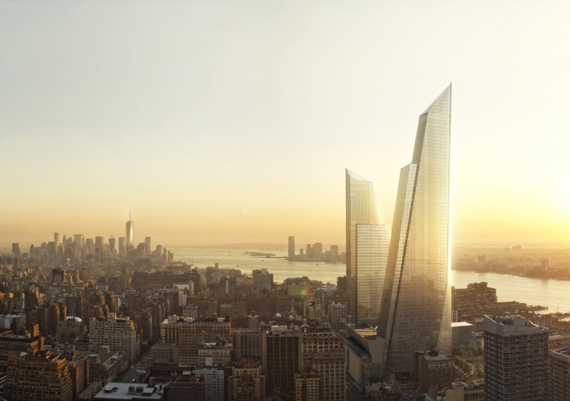 With great space, comes great responsibility.
Developers are rampantly building up previously underdeveloped industrial territories that will ultimately lead to the creation of brand new neighborhoods around the city. The creation of such large-scale projects is a rarity in a developed city like New York, as developers are given the opportunity to truly understand the necessities of a neighborhood, and build up the areas with such needs in mind (including housing, hotels, school, parks and supermarkets).
The more familiar of these redevelopments includes Hudson Yards, the 17 million square foot, mixed-use development built atop the West Side rail yards and Pacific Park, formerly known as Atlantic Yards, in downtown Brooklyn.
Such redevelopment projects take the goals of a singular new construction building to a new level as they value community needs, as opposed to those of the individual. L. Jay Cross of Related Hudson Yards expressed this responsibility:
When you create a neighborhood from scratch, you are able to think about what it means to develop a 21st century community -- what types of buildings people want to live in, what types of public spaces they want to spend time in and what amenities are important.
Neighborhoods throughout the city that have already been transformed from their previous industrial form into great residential neighborhoods are continuing to grow alongside these emerging areas.
Tribeca is a prime success story of this type of redevelopment, as it still maintains its industrial neighborhood charm, while being an attractive area for high-end residential real estate and commercial space for New York's tech start-up boom.
The neighborhood, which has been developing for decades, has a natural balance in its new construction, with both loft-style industrial developments, such as 60 White Street, as well as buildings that flaunt innovation, such as 56 Leonard.
As millions of square feet of land and a city full of people await the completion of these new additions, it will be interesting to see how they stack up against the existing city.