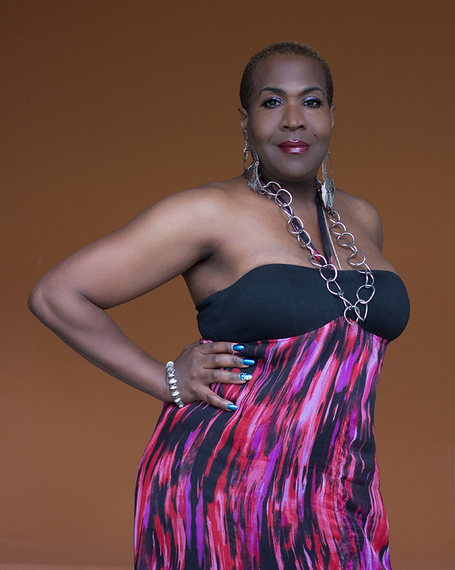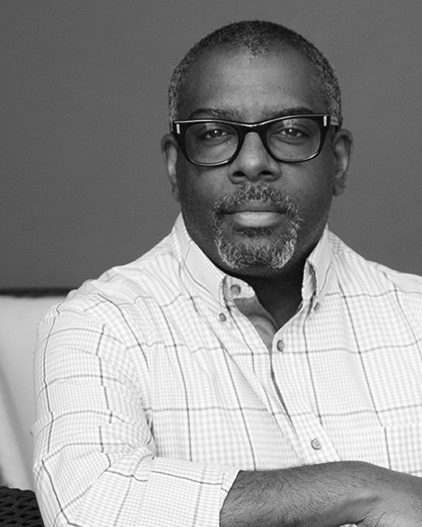 Over the holidays I had a photo shoot with renowned photographer Eric Scot. Eric's work has appeared in Ebony (my picture was in the November 2012 issue) and Jet, and he has photographed some of Hollywood's biggest celebrities. He is the director/writer of a new Web series, The Gallery, an ongoing family drama about what happens when love becomes vendetta and desire becomes obsessive. In The Gallery, Where there is murder there is love.
During the photo shoot we began to talk about being transgender and California's new transgender law, the School Success and Opportunity Act, which Gov. Jerry Brown signed on Aug. 12, 2013, in an effort to help transgender youth succeed in grades K-12. Eric expressed to me that he wants to be on the right side of history and fully supports the transgender community but has questions and concerns. I expressed to him that I have been approached by many people within the LGBT family with similar concerns. We decided to sit down and film our conversation over coffee by the Christmas tree and have a real, open conversation where no one got offended or upset.
Many members of the LGBT family do not understand why an individual would transition from one gender to another. Entertainers known as drag queens and drag kings are very well known within the LGBT family and are accepted as entertainment and fun. Many understand the form of cross dressing we see on Halloween and on other occasions when guys and girls dress up as the opposite sex. But the confusion arises when someone begins to transition from one gender to another and transform their body into another gender.
In the most simplistic terms, I explained to my friend that I knew at age 6 that I was really a girl, but that I did not act upon that knowledge until I was 26 years old, for the simple reason of fear. I knew I was a different bird and in the wrong body, but I was just too afraid to do anything about it until I was almost 30. Yes, I was a cross dresser for many years because that was seen as just fun. That gave me the outlet to be my true self without being judged. But eventually it became unbearable to just cross dress, and I had to make the change I always knew was necessary but had no courage to do. I explained that being transgender was not a choice I'd made but something within my very heart, soul and body as fact.
Eric brought up concerns about California's new transgender law, which allows transgender youth to use the bathroom facility that matches the gender they identify with, saying that he was not sure if he would want a transgender female youth using the same bathroom as his young niece. This has been a concern of many.
Transgender youth face a lot of discrimination and harassment once they began their transition. They are usually undergoing therapy, and their bodies may be taking on a new form due to hormone treatments, and they just want a safe, comfortable place to use the bathroom without fear of harassment and discrimination and possibly violence. Yes, this is a sensitive topic, but we must protect the rights of all students, and that includes the rights and the safety of our transgender youth (who are a tiny population within the public school system).
Eric and I did a four-part conversation, and here is part 1.
Eric is the main photographer and supporter of the upcoming film project Heart of a Woman and believes that more transgender-related projects in film and TV will educate society about the transgender community. Heart of a Woman is about an African-American transgender woman surviving and overcoming obstacles to become authentic and finding love and acceptance against discrimination, harassment and violence. This film will educate, enthrall and enlighten the audience. Equality is for all regardless of race, sex and gender.
Learn more about Heart of a Woman here.