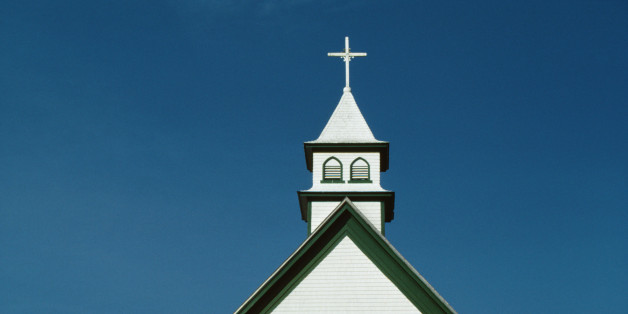 The latest brouhaha in mainline Christianity, as relentlessly pursued by Bruce Reyes-Chow, is a financial appeal by a division of the Prebyterian Church (USA) made in very bad taste. The "One Great Hour of Sharing" campaign has the feel of an outside marketing group, a little too smart for its own good, pitching the Presbys on a strategy that would grab eyeballs in an overcrowded marketplace. Grab eyeballs it did, but not in a good way.
Bruce has a Storify that documents the tasteless image, one of which pairs a girl-of-color with the statement, "Needs Help With Her Drinking Problem." Clever, right? She needs potable water, it seems.
But it also makes light of alcoholism. Oops. And, I'd add, it uses a girl-of-color as a stand-in for poverty -- a model, no doubt.
Naysayers will point out that this shows the mainline church's tin ear for contemporary culture, and I don't think those naysayers are wrong. This is why we're losing our young!, they'll cry. Here comes the rise of the nones!
But there's a bigger story here. For one thing, as Emily Mace points out at Religion Dispatches, the nones you will have with you always -- or at least for the past century. For a long time, a portion of the educated elite have opted out of religion. The mistake of the mainline is that they tricked themselves into believing that liberalizing would make religion seem more credible to those elites. Not so, Mace writes,
Liberal mainline churches bleed members annually, and alternatives to traditional denominations such as Ethical Culture or Unitarian Universalism, which offer even more comfort with the mores of the age, remain a tiny statistical minority. Religious nones, whether atheist or unaffiliated believer, are simply that, people without religious affiliation. No matter how liberal or secular a congregation's doctrine might be, they live quite well, thank-you-very-much, without it.
There's another side of that coin, however. In David Hollinger's excellent book, After Cloven Tongues of Fire, he argues persuasively that mainline Christianity is a victim of its own success.
That is, as the mainline liberalized in the 20th century, it trumpeted liberal values in the public square: equality, tolerance, women's suffrage, civil rights. And every one of those triumphed. As Americans looked more and more like mainline preachers hoped it would look, people found less and less reason to listen to those preachers. When your society and your church stand for the same things, there's not a lot of incentive to go to church. (E.g., Europe.)
Evangelicalism, in the meantime, grew by preaching a counter-cultural conservatism. And now, as evangelicalism looks more and more like political and economic America, guess what? It's losing its youth, too.
There's no doubt that religion in America is a fascinating topic of study, what with its cycles and its larger-than-life personalities. The time we're in right now is, as it has been, both the same and different.