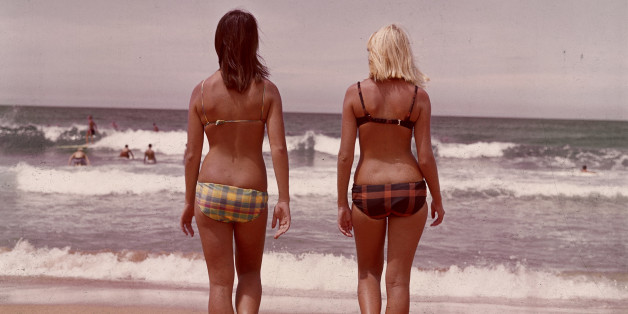 Amini Terrell did something that she knew would get attention last week. On Hollywood Boulevard, she decided to strip down to a bikini and strut down the road.
She is 260 pounds and wanted to show others that beauty applies to every shape and size.
While Fox News filmed her there were plenty of comments. One man claimed to have lost his appetite by viewing Amini in a bikini. One man said that she is the definition of sexy. One woman thanked her for doing it and one woman said it was embarrassing.
Everyone is going to have a different opinion on this topic. It just showed me one thing: Everyone has a "bikini body," and there is no need to shame yourself into thinking you do not.
"Bikini Body" has got to be one of the worst self-image sayings out there. The media makes it out to be a myth. A goal for every summer. No one truly has the bikini body that fitness/health publications talk about because it is not real. It is fictional. Yet, they give you just a few easy steps to get the body "they" want... not the one you want.
It is to shame others to lose weight. You always hear you have to lose weight now because "bikini season" is right around the corner.
And so is Baskin Robbins.
As writer Carla Birnberg says, "If we want a beach body, we put on a swim suit and head to the beach."
They make numerous sizes of bikinis for a reason. It is not one size. Amini did not have hers custom-made.
So, I agree that every body is a "bikini body." It is hard to believe it sometimes.
I also believe that if a 370-pound woman walked in a bikini on Hollywood Boulevard, she would have gotten the same reaction. Same with a 110-pound woman. Some would lose their appetite, some would say "that defines sexy," some would thank the woman and some would find it embarrassing.
That is just how people are.
OK, so I do not wear a bikini, but I know what it is like to want to lose weight. I want to do it quickly for the summer and I find the diet with the most results and then I eat less and then...
Enough.
If you want to get healthy, do it for you. If you want to lose weight, do it for you.
Amini just said if you want to wear a bikini, do it for you.
Because if people say you are too fat to wear one, then you will lose weight. Once you lose weight they will say you are too flat-chested for one and then get surgery. Once you have Double D's they will say you do not have a butt for one so you will have more surgery. Then you will not be tan enough or tall enough or shapely enough.
When is enough... enough?
There is only one opinion that matters. Because no matter how much weight you lose or how defined you get, people will always have their opinions.
The only one that matters is yours.
And today you have a "bikini body"