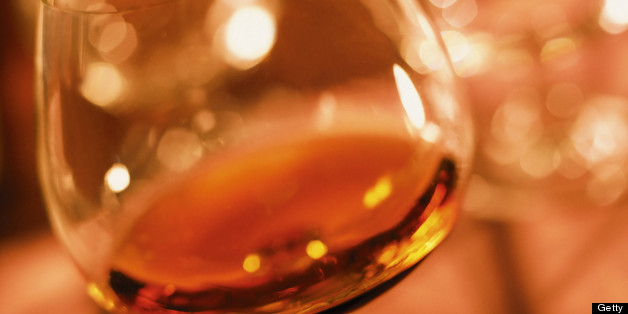 For a long time, I thought I didn't like cognac. To my uneducated palate it tasted like licking a piece of wood before drinking grain alcohol. But as the years passed, I got a little older, a teensy bit wiser, my tastes grew slightly more sophisticated -- and more importantly, I started tasting the good stuff. Camus Ile de Re, Pierre-Ferrand 1840, Louis Royer Force 53... they're complex, delicious spirits, and they reminded me that cognac is made from grapes, not wood, and the best ones are as mind-blowing in their own way as the finest vintage wines.
To go from standard commercial cognacs to the good stuff is one thing. To go from good cognacs to the three mentioned below, which if you bought them all together at your local Liquor Shack would cost more than $40,000, is a horse of another color entirely. If you're a cognac aficionado, or you're a fan of beautiful bottles and packaging, or a rare spirits collector, or if you just want to engage in a little conspicuous consumption, then these are the cognacs for you. Even if you're not a cognac lover, you'd have to be born without a tongue to taste any of them and not perceive at least a hint of what makes them so coveted. Now let's don our bathrobes and pretend they're silk smoking jackets as we taste our way through three of the priciest brandies to ever sully our livers.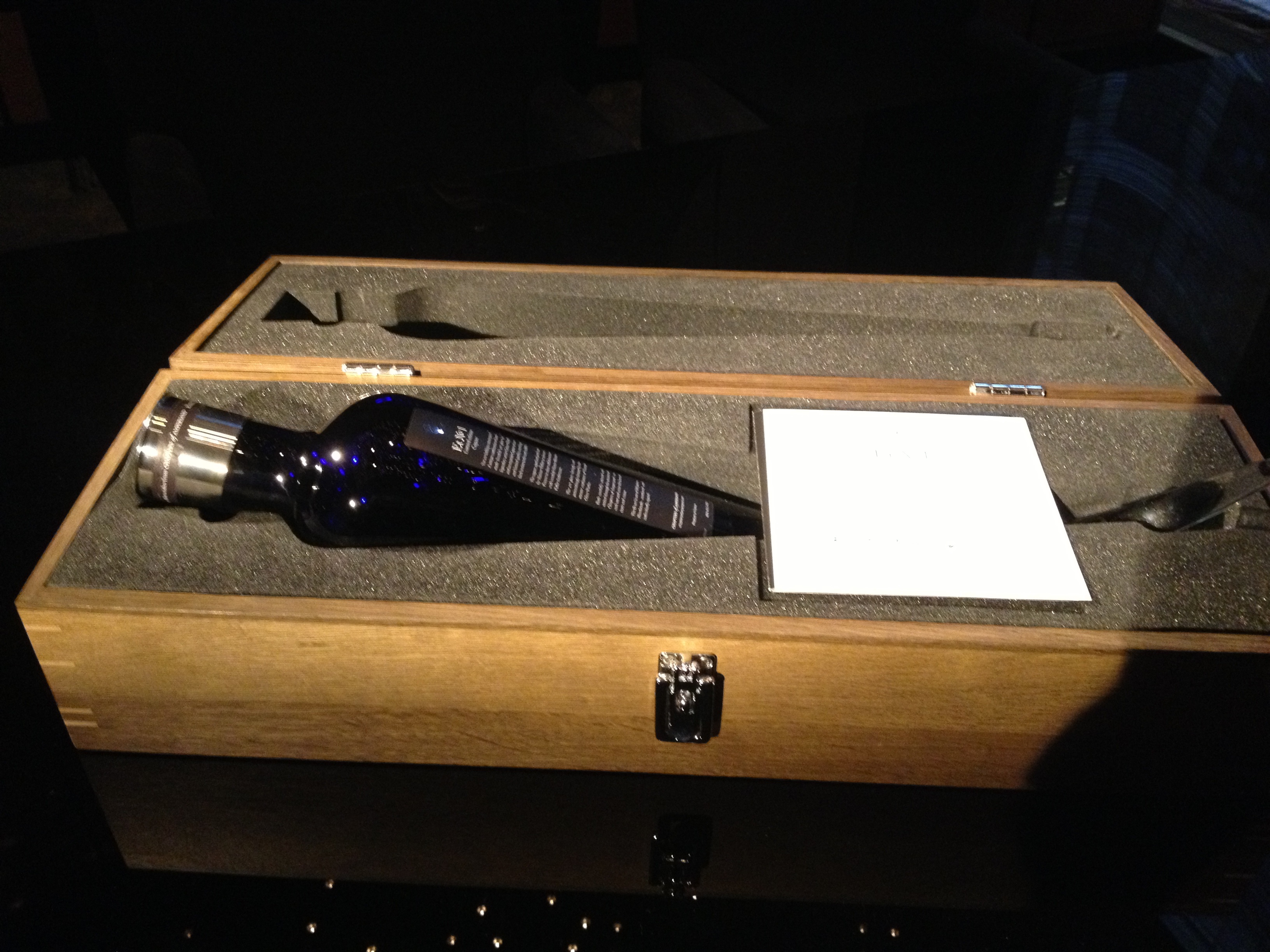 CHAPTERS OF AMPERSAND ET NO 1 (aged up to 113 years, $7,750, 300 bottles available). Founded by Swedish businessmen who decided they wanted to create ... well, really cool stuff, the Chapters Of Ampersand founders went to Cognac in search of rare and wonderful old cognacs. They then found a homegrown master blender (Folke Andersson) to marry them and a crystal artist (Goran Warff) to create a bottle for the finished product. The result is one of the oddest bottles I've ever seen; I mentioned to Warff that its shape resembles a shofar, the ram's horn traditionally blown to usher in the Jewish New Year. He was understandably unfamiliar with it, Sweden not having the biggest Jewish population.
I'm not sure exactly how one goes about pouring a glass from such an unwieldy bottle without spilling at least a little; I suppose most of the people who buy it can afford to hire someone to do the job. Which would be advisable, because every drop of Et No 1 is precious. A blend of rare brandies dating from 1974 to before Phylloxera epidemic in the mid-19th century (the holy grail for brandy and wine connoisseurs), the blend was married for eight months before bottlilng. It's got a sweet, grapey nose and a very smooth and fruity entrance, with wood notes gradually building to a long, dry finish. It's a very round, lively cognac, especially given the age of some of the blend. And the bottle is quite beautiful even if it's not incredibly user-friendly. Et No 1 is the first product to come from Chapters Of Ampersand -- I can't wait to find out what they're up to next.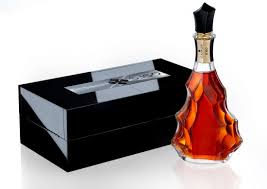 CAMUS CUVEE 5.150 (aged 22-37 years, $13,500, 1,492 bottles available). Camus is celebrating its 150th anniversary this year, though it's only become a presence Stateside in the last couple of years. To celebrate the milestone -- and to commemorate the five generations of the Camus family that have been making cognac -- they've unveiled Cuvee 5.150, made from grapes from five different growing regions of Cognac (Grande Champagne, Petite Champagne, Bon Bois, Fin Bois and Borderies) and housed in a Baccarat crystal decanter inside a beautiful black lacquer box. As a bonus, the first 150 bottles also include a separate 100 ml sample taken by the cellar master just before bottling.
This is a stunning, vibrant cognac, laced with tropical fruit flavors (at the tasting I attended, one guy screamed, "This is the best almond-covered caramelized banana I've ever had!"), loaded with vanilla and pear notes along with the more sobering wood and spice. The finish is long and gentle and made me want another sip right away. $13,500 is a little steep for my blood no matter how good the cognac is, but all you titans of industry and lottery winners out there would do well to pick up a bottle posthaste.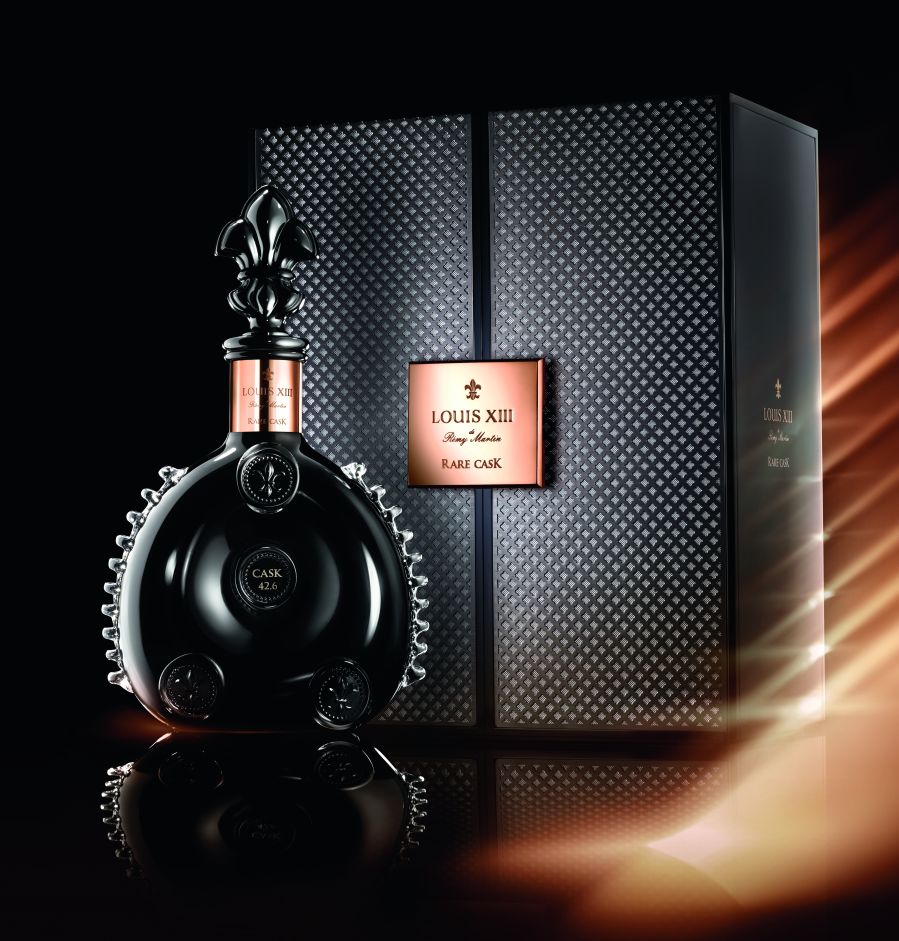 LOUIS XIII RARE CASK 42,6 (aged about 100 years, $22,000, 738 bottles available). Virtually all of the cognac we buy is a combination of brandies from different barrels, aged for varying amounts of time and blended together and then bottled to assure a consistent flavor and quality. Remy Martin's "Louie Trez," as it's pronounced, does the same thing -- with two exceptions. In both cases, Master Blender Pierrette Trichet discovered a tiercon (a type of large barrel) of such unusually high quality that it warranted its own bottling, cognac's equivalent of single-barrel or single-cask whisky. The difference is that a perfect tiercon of century-old cognac comes along a lot less often than a perfect barrel of Scotch or bourbon.
The first Rare Cask bottling, in 2009, is now a much-coveted collectors item. "42,6" (the name refers to the percentage of alcohol it contains, which works out to 85.2 proof) is the second. Housed in a super-swanky decanter of black crystal accentuated with rose gold, Rare Cask 42,6 is very clean and floral on the nose, with notes of apples, figs and walnuts -- Trichet describes plummy aromas, which I didn't get, but hey, she's the Master Blender for a reason. On the palate it's got almost a cakey flavor, with gingerbread, nut and honey notes coming to the fore before a smoky and woody finish. If you're not sure whether to commit to spending $22,000 for a bottle, you can kick the tires with a glass of it at select hotels around the globe, for a suggested price of a mere $2,000-2,500.