My neighborhood's resident crazy guy, during a break from screaming obscenities at passers-by, once spent an afternoon singing, to the tune of the Christmas song, "It's the most... ri-di-cu-lous time... of the year!" while softly chuckling to himself. And you know, he's right. Never mind that he sang it in July. Holiday season is pretty ridiculous. Not to mention enervating and soul-numbing. Crappy weather, crowds trampling each other to death on Black Friday, "Do They Know It's Christmas?" brought out of mothballs for another season despite millennials not knowing 80 percent of the people who sing on it... why, it's enough to drive a fella or a lady to drink.
And that's where this little compendium comes in. What follows is a healthy fistful or two of some of the best new spirits I've tried over the last few months. They make fine holiday gifts, of course, but more importantly, they serve as excellent liquid courage for you for the next month, whether you're dealing with the first slush of the year or you've gotten one too many cheesy photo cards from relatives you haven't thought about since you got their last cheesy card. Bottoms up -- and chin up, too.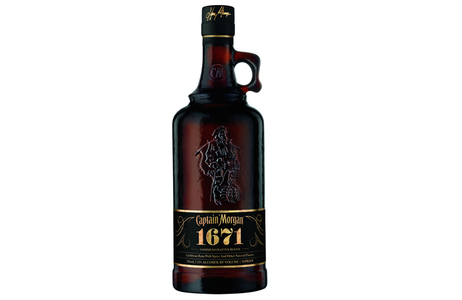 CAPTAIN MORGAN 1671 COMMEMORATIVE BLEND SPICED RUM (35 percent alcohol by volume, no age statement, suggested retail price $20). My wife and I, we're liquor snobs. I guess it's easy to be when you get a lot of opportunities to taste impossibly rare, super-ultra-mega-premium booze than you know what to do with. We're not proud of it, but it's the truth. And that's why the new expression from Captain Morgan sat unopened on my bar for months. There's something... distasteful about a rum that equates itself with parties and beaches and pirates. And I've never been a huge fan of sweetened, overly vanilla'd "spiced rum" anyway.
But when I finally got around to trying the 1671, it was good. Really good. No matter that at 70 proof, it's as close to many liqueurs in strength as it is to standard rums. No matter that it's super-sweet, with notes of cola and maraschino cherries and cloves and, of course, vanilla. It's tasty and it's easy enough to drink all night. I silently poured my wife a glass and handed it to her without saying a word. "Oooh," she purred, "this is really good. What is it?" "It's the new Captain Morgan expression." A pause. "Oh," she said, rolling her eyes. "I know," I said. And then we both took another sip.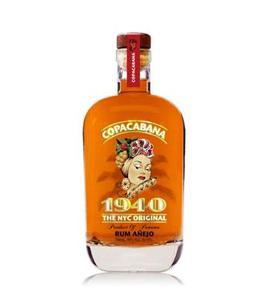 COPACABANA 1940 AñEJO RUM (40 percent ABV, aged 7 years, $35). Somewhere in my vast collection of stuff is a picture of my then-teenaged mother and a bunch of her long-forgotten friends, taken at the Copacabana nightclub on East 60th St., circa 1950. So when I heard about a rum inspired by 1940s New York City, and featuring the Copa's iconic Carmen Miranda logo on the bottle... well, it struck a chord before I even tried it.
I have no idea if this 7-year-old Panamanian rum is similar to what my mom and her friends were quaffing back then, and she's no longer around to tell me. But it's good regardless. Seven years of aging in the heat of Latin America the equivalent 20 years or more for a single malt, so it's surprising how light and not-woody this is. It's like a tropical vacation in a glass, heavy on the vanilla, coconut and tropical fruit notes. It's a little too ethereal for mixing purposes, but all you need to enjoy Copacabana 1940 is a glass and an ice cube. Close your eyes, put on some Xavier Cugat, and transport yourself to the Copa. Oh, and if you see her, tell my mother hello.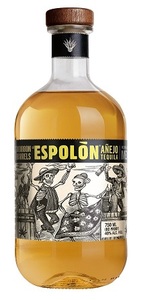 ESPOLON AñEJO TEQUILA (40 percent ABV, no age statement, $35). Tequila finished in whiskey barrels isn't quite new anymore. Corazon, owned by Buffalo Trace, started doing it last year, and since then Hornitos and Herradura, among others, have done the same thing. But I don't think it's going to be a fly-by-night trend, simply because the finished product tastes really good. And Espolon's first-ever añejo tequila (they've had a very fine reposado and blanco on the market for a few years) is no exception. After aging in traditional white oak barrels, the juice is finished for two to three months in heavily charred ex-bourbon casks, which gives it a big, rich, slightly spicy vibe, along with gorgeous vanilla and caramel notes. I can imagine purists who want to taste more agave in the mix being less than pleased with this new wrinkle in tequila aging. And they can go drink Espolon's reposado. For people who simply care that their tequila tastes good going down, this is a winner.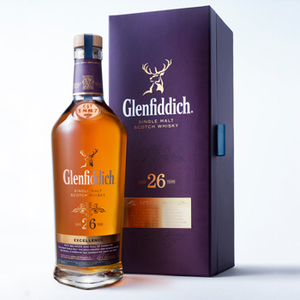 GLENFIDDICH EXCELLENCE 26 YEAR OLD SINGLE MALT SCOTCH WHISKY (43 percent ABV, aged 26 years, $500). Coming at a time when no-age-statement whiskies are proliferating like tribbles on liquor store shelves, this new addition to Glenfiddich's permanent line is a shot across the bow of competing brands who won't, or can't, put a number on their bottle anymore. And 26 -- as in years of aging -- is a pretty impressive number. 500 -- the number of dollars you'll need to buy a bottle -- isn't too shabby, either.
As for the liquid itself, it's the first Glenfiddich expression to have been aged entirely in ex-bourbon barrels, and what's wrong with that? Despite its quarter century-plus age, it's not dense or heavy -- for a senior citizen, it's still quite sprightly. It's fruity enough to retain its Glenfiddich-ness, but it's also got a lot more vanilla and toffee to it than the 'Fiddichs you've had before, plus some leathery, woody notes from the barrels and nice spice from the char. For $500, whisky buffs might want a little more complexity, but this is easy sipping in the best sense of the word.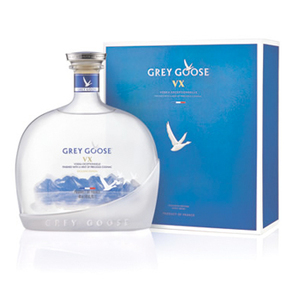 GREY GOOSE VX VODKA (40 percent ABV, $75). I've never liked Grey Goose. It's not the fancy-shmancy image I dislike so much as the taste -- a weird, glycerine flavor that turns my stomach and gives me an almost instant hangover. Needless to say, I didn't have high expectations for the Goose's new expression. It's supposedly "finished with a hint of cognac," but it's not aged long enough to qualify as actual cognac -- it's closer to an eau de vie. And the cognac-de-vie makes up only 5 percent of the finished blend. So how good could it be? Surprisingly, pretty good. You can't really taste the cognac or eau de vie or whatever it is, but it does a great job of eliminating the flavors I hate from the vodka. It's a little floral, a little fruity, quite clean, and it's got more character than most vodkas. I enjoyed it so much, in fact, that I went back and tried some standard Goose. And I still didn't like it. But VX is worth your time whether you're a Grey Goose fan or a hater.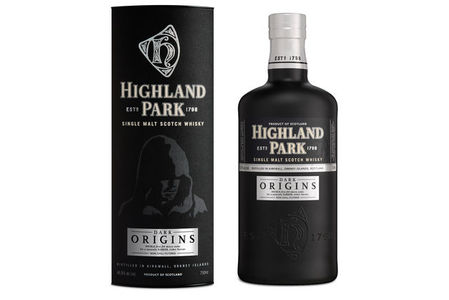 HIGHLAND PARK DARK ORIGINS SINGLE MALT SCOTCH WHISKY (46.8 percent ABV, no age statement, $80). Hearing that one of your favorite whisky brands has come out with a no-age-statement expression is almost like hearing that an old friend has cancer. "Did you hear? Macallan is coming out with a no-age-statement line." "Oh no, I'm so sorry...." The newest trend in Scotch whisky can be seen as liberating for master blenders -- freed from the need to slap a number on the bottle, they can simply concentrate on making the best tasting whisky they can. Which is nice in theory, but the somewhat disappointing results would seem to indicate the other side of the coin -- the whisky boom of recent years has left distilleries short of aged stocks, forcing them to use younger whiskies whose ages they'd rather not make public.
That said, this is probably the best NAS whisky I've yet tasted. A new and permanent addition to the Highland Park portfolio, it's a big, bold dram, with lots of sherry influence up front (dark fruit, chocolate, toffee) unfolding into dry, smoky and earthy notes. Not quite in Islay territory, but it's closer than you'd expect from Highland Park, especially given that sweet, fruity opening. The finish is long and just a little hot, an indicator of young whisky being used in the blend. But when something tastes this good, who cares how old it is? It's a little pricey for a no-age-statement whisky, but I think it's better than Highland Park's 12 year old and 15 year old expressions. It's not up there with the 18 and 25 year old expressions, but hey, not many whiskies are.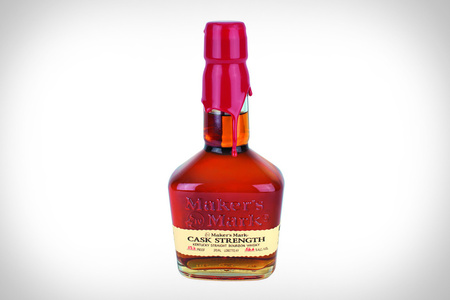 MAKER'S MARK CASK STRENGTH BOURBON (56.6 percent ABV, no age statement, $40/375ml bottle). I've never been a fan of Maker's Mark. Now, I'm clearly in the minority with that opinion, since Maker's is one of the best selling bourbons in the world. But there's something about it, a slight bitter edge to the otherwise soft contours of the wheated bourbon, that's always tasted slightly "off" to me. So when I heard that cask strength Maker's was pretty much a more alcoholic version of the old standby, I assumed I wouldn't care for it. Sure enough, through about the first 2/3 of the sip, everything goes as expected; some candied orange peel and cherry notes, some vanilla, a trace of banana, and then around mid-palate that black tea bitterness that always throws me off. But then it's swept away by a big, dry, spicy finish. You can taste the alcohol, but it's exhilarating rather than overwhelming. For a cask strength bourbon, this is insanely easy to drink. I may become a fan of this brand yet.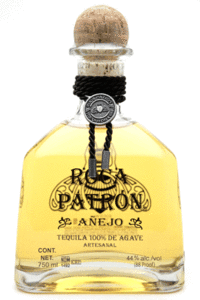 PATRON ROCA AñEJO TEQUILA (44 percent ABV, aged 14 months, $90). In the '90s, Patron almost singlehandedly revolutionized the tequila category, releasing it from the slam-a-shot-of-Cuervo ghetto and legitimizing it as a spirit to be sipped, savored and taken seriously. Since then, a whole lot of premium tequilas have come along to try to nudge it out of the spotlight. And Patron's own reputation has been diminished somewhat since it moved distilleries in 2002, losing some of the magic that made it such a force in the first place.
So here comes the Roca Patron line (silver, reposado and añejo), the brand's latest attempt to stay a step ahead of the newcomers. The brand's tequilas have always been made in part using the age-old "tahona" method, which uses a two ton volcanic stone wheel to crush the cooked agave, but Roca Patron is made entirely in this fashion. The proof of each expression is different from typical Patron, and even the aging process is different. The result, surprisingly, is a much milder, gentler tequila than Patron's standard line. My favorite of the bunch is the añejo. Even though it's only aged for 14 months (as opposed to 3 years for regular Patron añejo) it's quite dry, woody and spicy, with notes of caramel, vanilla and of course agave swirling around in there as well. Fans of agave-forward tequila may not love it, but if you're looking for a balanced, complex sipping spirit, you've come to the right place. And at less than $100, it's the right price, too.