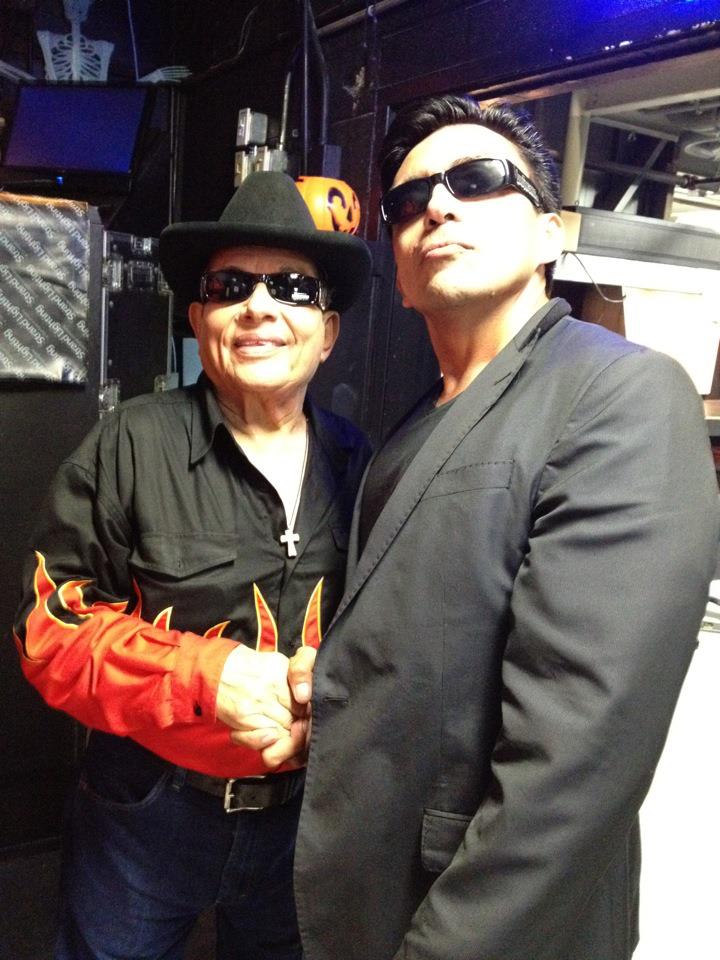 Accordion Bandit meets Book Bandit: Mingo Saldivar & Tony Diaz, El Librotraficante. Houston, TX.
Of course, I don't want the organizers to get in trouble for violating City of Houston Fire Codes, so let's say 6,081 attended this amazing Ethnic Studies Class in Downtown Houston.
Those folks also probably didn't realize it was a class.
That's how great classes work. Next thing you know, you've had an edifying educational experience. But you just thought you were spending a great Saturday on the hill at the Miller Outdoor Theatre, enjoying the thrilling sounds of the Accordion Kings and Queens 2012.
I had the pleasure of being one of the hosts, along with Texas Monthly writer Nick Patoski. We're hosting it again this year, but I remember fondly my first time.
This took place last June shortly after I had returned from the 2012 Librotraficante Caravan to Smuggle Banned Books Back to Arizona. So I was still reeling over the fact that Arizona legislators banned Ethnic Studies.
But I realized that I champion, I teach, and I envision Ethnic Studies because to me that party on the hill is exactly what I am talking about.
Here my definition of Quantum Demographics:
Quantum Demographics: Understanding your own culture so profoundly that you are fulfilled enough, wise enough, and knowledgeable enough to seek bridges to cultures that may seem far removed from your own. Our generation appreciates and thrives on those links.

It is vital at this time to further an appreciation for Quantum Demographics because when people hear us defending Ethnic Studies so little is know about the depth of our vision and culture that some people assume, and some people would like to lead you to believe, that we are championing only our culture. Furthermore, there are forces that would like to convince you that we would go so far as to impose our culture on others. This is not the case at all.
After I took Mexican American Studies, after I knew my story, I was empowered to look for and enjoy similarities in the stories of others. That's what we can be delivered to.
When I talk about Ethnic Studies, I envision accordion genius Mingo Saldivar, from 2012's show, and The Czechaholics from this year's show, which takes place Saturday, June 1, 2013, 6:30pm to 11:00 PM at the Miller Outdoor Theatre in Houston. It's free.
I mean Women's Empowerment like Rosie Ledet, Zydeco Queen who will thrill with the accordion this year.
I mean African Americans, Tejanos, Germans, Asians, a united nation of Texans forming lines to dance to each other's music in the pit in front of the stage.
I grew up on House Music, Hard Rock, and Rock en Español. But when I hear the wash board scrubbed the right way in Zydeco, Blues beats make me and the audience tremble. When the Oompa-pa horns of polka and the drums of conjunto merge Germany, Poland, Czech and Chicanos, the ground quakes like the Deep House Music used to bump out of the 14-inch woofers of my big boom box heart.

This is what some Arizona and some Texas legislators are scared of?
Only Art Can Save Us.
Once we get passed this generation of law-makers who are scared of our unity, there will be intellectual parties like this across America. Ethnic Studies courses shall thrive across the nation.
But don't worry, parties like this in Texas ain't going away. They're only going to get bigger.
Class is in session.
Extra Credit:
Take Ethnic Studies Home with ya: You can enter a raffle to win a brand new Corona II accordion by Hohner, as well as certificates to Houston area restaurants, businesses and arts events.
If you can't make it to the event, you can still get your own copy of last year's concert, Accordion Kings & Queens Live! The historic recording includes conjunto legends Flaco Jimenez and Mingo Saldivar, along with zydeco, polka, and the best up and coming conjunto talent of the state.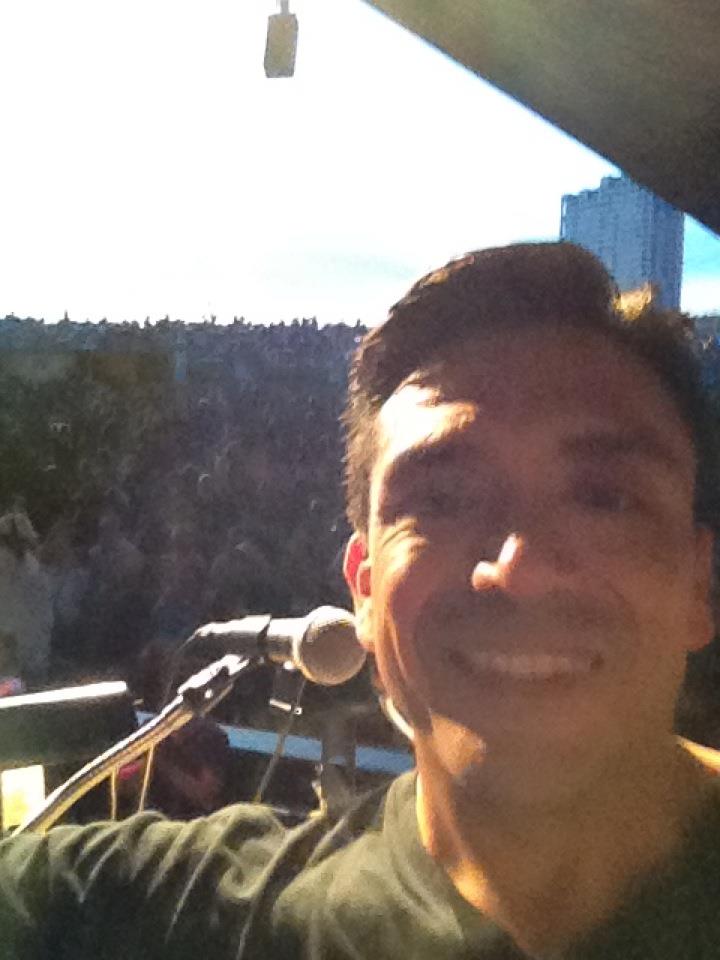 Tony Diaz, El Librotraficante and a few thousand friends enjoying the ultimate Ethnic Studies Course: Accordion Kings and Queens 2012.