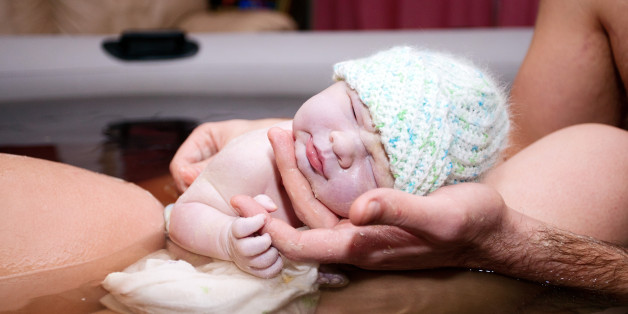 As May 5th is International Day of the Midwife, I would like to take this opportunity to share some inspiring stories of midwives from around the world. In midwife-led care, women experience less preterm births, less assisted deliveries and greater satisfaction with care; contributing directly to the achievement of Millennium Development Goals 4 and 5 by 2015. Statistics, facts and figures are always useful when making a case for your cause, but I have found that it is the personal stories that highlight the difference midwives make, one family at a time...
Meet Nancy Ale: How Nancy changed a whole community by giving hope to a girl
Nancy Ale is a midwife with over 30 years experience working in a public hospital in Buenos Aires, Argentina. Buenos Aires is not only the capital of Argentina, but also a province with 24 districts, the size of Italy. The living standards between the capital and the provinces are extremely different with high standards in the capital and very low standards in the communities. Nancy says that universities need to offer courses that are centered on communities, so that students develop an understanding for the needs and stop ignoring the conditions in these underserved villages. In Argentina there is a big shortage of midwives and they are often limited in their scope of practice.
In 2009 Nancy joined a group of health care professionals who knew about the dire conditions in far flung districts and volunteered their services. Conditions in some of these districts are harsh as infrastructure is lacking and so are health services. Nancy's solidarity group decided to offer their help to the millions of inhabitants, where 300,000 births are registered yearly and 28 percent are adolescent pregnancies. Conditions are extremely poor and stand in crass contrary to the capital. Teenagers have reverted to a cruel but attention grabbing form of protest by committing suicide. They do not want to lead the life their parents have and take their life as a form of revenge against the wealthy. It is their way of protesting against inequality in society.
Nancy's group usually drives 18 to 20 hours with several buses from the capital to reach these communities and stays there in tents for about 10 days to provide medical care. Nancy volunteers her services and has to take vacations from her regular work. The buses are equipped with surgery equipment as well as medications. Nancy attends births, provides family planning counseling and also conducts HIV tests and vaccinations. One day during her stay with the community she met a seven-year-old girl who was living with her grandmother because both parents had died of HIV. The girl called Daniela, was terrified that she would also soon die of HIV, like her parents did. Nancy and Daniela grew very fond of each other and Nancy even considered adopting the little girl. When she learned of Daniela's worry, Nancy initiated to have the whole population of the village tested of HIV and was overjoyed when she found out that the little girl was negative. Nancy saw that Daniela lived an isolated live with almost no friends and no social support. She took it upon herself to connect the community members with each other and organized a so-called Murga. Murgas are mini carnivals where everyone dresses up, dances and enjoys themselves. These community events helped Daniela and other community members to meet and connect with each other. Now, each time the group of health workers travels to the community, they are being welcomed by a Murga full of happiness and community support. Nancy has not only influenced one child's life, she has changed a whole community and significantly contributed to the well-being of it. Nancy hopes to serve as a role model for many midwives that then can bring hope, joy and health to communities.
Meet Claire Wankuju: "Lucky me, I met the midwives before my birth!" Read how an International Confederation of Midwives Workshop saved Claire Wankiju's life.
Claire Wankiju says: "I was very lucky to have so many midwives around me during the third ICM Africa Regional Conference". She assisted the ICM team in organizing the conference that offered a rich scientific program along with many hands-on workshops. Claire was six months pregnant during the conference; she said "The midwives are very understanding and caring." Claire took a special interest in one of the workshops, called "Helping Mothers Survive Bleeding After Birth." This is a workshop ICM has run in several countries in close collaboration with Jhpiego and support from Laerdal Global Health that has developed the training material for the management of postpartum bleeding. The training has been designed to reinforce existing training in basic emergency obstetric and newborn care to help learners acquire the competencies required to effectively prevent deaths from postpartum hemorrhage (PPH), using MamaNatalie, an innovative simulator.
Although Claire wasn't a participant for the ICM workshop, she had familiarized herself with the content out of interest -- it came in very handy a couple of months later. For her second birth Claire had had a Caesarean section, leaving her with a scar that could potentially rupture during the next delivery. Luckily, she did not need a caesarean for the birth of her third child -- Matthew, but afterwards Claire was bleeding heavily for a few days. She felt drowsy, and would pass out every time she was breastfeeding. Despite reassurance from doctors and nurses, after having become very familiar with the HMS-BAB workshop Claire suspected that she was having complications after birth, possibly postpartum hemorrhage (bleeding after birth). Claire pressed the doctors to further examine her, and they then realized the scar tissue from the previous birth had indeed ruptured. Claire needed surgery to stop the bleeding. When she woke up, she said "I was just happy to be alive. I saw how women bleed to death, and sometimes nothing gets done." Claire said that thanks to ICM she knew what postpartum hemorrhage was, and that it needs timely and effective management. "If I hadn't heard about bleeding after birth and that it was a complication (which I heard during the ICM conference), I would have assumed that it was normal." Even though she needed surgery to survive, Claire was happy that she was alive and her child was well. "Lucky me, I met the midwives before my birth. I look at my child, and I'm so happy!" Claire's child, Matthew, is healthy and doing very well. This is a great example how the work of ICM and midwives change the world, one family at a time.

Meet Midwife Sri: Ambassador for Health Workers
"With patience and persistence I have established a relationship of trust with villagers and traditional birth attendants", says midwife Sri from Bandung, Indonesia. Back in 2003 she opened her private practice at home, alongside her work at the Regency Government Hospital at Ujung Berung in West Java to make maternity services in her region more accessible. For Sri it was not only infrastructure that posed a challenge but also the culture to deliver with a traditional birth attendant called "paraji". Paraji are often older women with no formal education in midwifery, who have attended many births and provide care based on their experience and ancient traditions. These practices are deeply rooted in the culture but often do not take necessary skills into account to prevent mortal complications.
Sri desperately wanted to reduce maternal and newborn mortality in her region, but she knew that she couldn't just impose her midwifery skills on the people. "I started walking from house to house in several villages to find out who is about to give birth this month", recalls midwife Sri her initial efforts. She wanted to make herself visible and accessible to the childbearing women as well as the parajis. Whenever the villagers sent for her, by night, in the early morning or during the heat of noon and in pouring rain, Sri would always show up. She was there, no matter the time or the weather. Often when Sri came to the village to assist in a delivery, she would find people asking her for more medical advice. She never hesitated to help; she provided medication or referred to the doctor. With her willingness to help beyond midwifery care she demonstrated her sincere intentions and was able to show the villagers that she was there for them. Midwife Sri was often the first contact in the health system for many of the people in the village and thanks to her services they were able to develop trust for other health workers. "Being the first point of contact, midwives are Ambassadors for other health workers", is Sri convinced. She continued to work alongside the paraji in the villages and also incorporated some of their practices into her care such as massages or the use of certain herbs. Acknowledging and integrating the parajis practices when they are beneficial for the mother's and newborn's health, helped to further develop the relationship. Parajis now trust midwife Sri so much that they bring their patients to Sri's practice at home. This change of behavior was also supported by a new governmental rule that deliveries at a midwife's practice are free of charge and there is a monetary incentive for parajis that refer their patients to a midwife. Sri now also is consulted in difficult cases, for example the case of a breech position (the baby's feet are facing the uterus instead of the head). The mother was advised by a Gynecologist that she needed to have a cesarean, but she was much too scared of such a surgery. She then decided to give birth at home with a paraji, who immediately called midwife Sri. When Sri arrived, she was shocked to be dealing with a breech birth and also felt uncomfortable working against the regulation, as breech positions are not allowed to be delivered at home. Sri admits that she often feels confused about the government's regulation and the real situation demanding immediate action and care for the patient. Also in this situation, for the sake of the mother and the baby, midwife Sri left regulatory demands behind and fully concentrated on the birth. Baby and mother are healthy and happy and very grateful to Sri. It is for these situations that Sri worked so hard for almost a decade to establish trust with parajis. That they would call her in such delicate moments and she would be able to intervene, provide midwifery care and save lives.
Meet Kingsley Musama: "I feel proud to be making a difference as a midwife!" Read how Kingsley Musama, a male midwife from Zambia, is changing the world, one family at a time.
Kingsley Musama is a direct-entry male midwife, who has been working for 4 years under the Ministry of Health, Zambia. He is the only midwife in the eastern part of Zambia, Muchinga province (Chama district), with a population of 11,880. Kingsley works at the Chikwa Rural Health Center, and being the only midwife in the area, he also provides midwifery services at 4 other clinics. "I work in a very remote and poor area, thus I came up with the idea of a better structure - which is providing services in the communities. This initiative that I took saved many women dying from complications," said Kingsley. Among the services he offers to women and families in the community are: family planning counseling, breast cancer awareness, health and reproductive education. He has set up focus groups in his community, where he educates mothers on safe motherhood, also encouraging exclusive breastfeeding. His contribution has helped reduce the maternal and newborn mortality and morbidity levels, which dropped considerably in the eastern part of Zambia. He is also working with the government to encourage women to deliver in closest health facilities, and not at home. "I feel proud to be making a difference as a midwife" said Kingsley.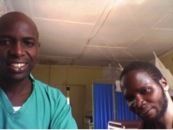 Kingsley has changed the lives of many families by offering family planning education. He advises families by giving them short-term and long-term family planning advice. Both parents usually come to consult Kingsley during the antenatal period, as fathers prefer to be involved in the process as well and support their wives. Kingsley also advises couples on contraception and health education. "However, there are many challenges that I'm facing in my everyday work: lack of electricity, shortage of equipment, no motorbikes to take women to nearest health facilities. I would like to help as many women as possible, despite all the difficulties," said Kingsley. He once assisted a woman who delivered in a bush, and she started bleeding heavily. Due to birth complications her newborn could not be saved, and the mother was having postpartum hemorrhage (PPH). This was her 10th pregnancy, and her uterus was overstretched -- which was one of the reasons she experienced PPH. Kingsley took her to the nearest health facility where PPH was successfully managed. Later, he advised the mother and her husband about long-term family planning, as well as healthy timing between pregnancies. It is an intervention to help women and families delay their pregnancies to achieve the healthiest outcomes for women, newborns, infants, and children, within the context of informed choice, taking into account the desired family size. Thinking ahead, Kingsley would like to pursue and advance his midwifery education. He aims to reach and help as many families as possible in his community, and continue making a difference.