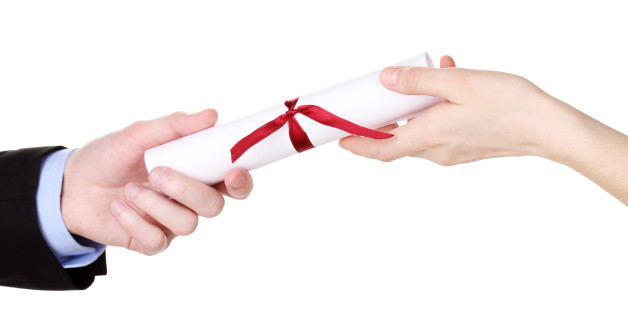 The topic of the "ROI of a college degree," may be the strongest factor for working adults and other nontraditional students looking to return to a degree program. The need for higher education in this country is clear -- especially considering less than one-third of Americans over the age of 25 have a bachelor's degree or higher.
Recently, Western International University (West) visited eight cities across the U.S. and heard from countless individuals that a degree would help them improve their lives. The barrier for most was time and money and the need to find affordable and flexible options that will enable them to reach their goal of earning a college degree. West saw similar results in a recent survey we conducted of 1,000 women that found nearly nine in 10 women point to tuition cost as a factor in postponing earning a college degree.
Our events were billed as the " Start Smart Tour." They were designed to help attendees be smart in every aspect of their lives. While there were plenty of people interested in looking smart with the help of our makeover experts, we had far more people stopping by to talk to us about how they can get smart by getting an education.
We met many single parents who had started degree programs earlier in their lives, but put their plans on hold when they started families. Without the resources to afford childcare, it became nearly impossible for many of them to complete their degrees
We also met individuals looking at specific programs, One, in particular, told us that he felt priced out of the market. He called that reality his own "fiscal cliff."
In each case, the potential of earning a college degree provided individuals with a strong incentive to take the first step and learn more: to revisit the possibility of making room for higher education in their busy lives.
More Americans today are looking to make this commitment. Between 2000 and 2010, the enrollment of students over the age of 25 increased by 42 percent, according to the National Center for Education Statistics. That number doesn't account for working adults who come in with transfer credits. And the number is expected to increase.
Those of us in higher education need to continue to innovate and provide flexible options for adults to attain their dream of completing a college degree program. A majority of respondents to our recent survey said that they want part-time options, no set class schedule, and the ability to complete courses online rather than in a physical classroom. A majority of respondents also indicated that they are open to newer forms of course delivery, including video lectures and other online teaching methods.
America's working adult learners want and need affordable, viable degree programs that will help them prepare for the future, without requiring that they quit their jobs or put their lives on hold. College has never been more attainable and affordable for those willing to put in the work.
--

Tracy Lorenz is President of Western International University (West). West is a leading private education provider since 1973, and provides an online education model that best prepares working professionals with the information they need to remain competitive in the workforce. For more information visit, www.west.edu.