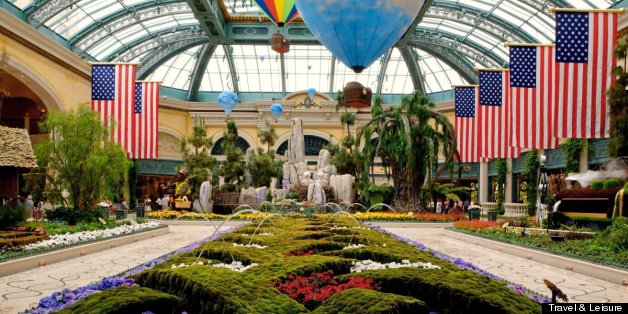 Imagine seeing masterpieces by van Gogh, entertaining your kids with activities, and strolling a hilltop garden with waterfalls and beautiful views at sunset.
Now imagine doing it all for free. That's how your day could play out at the Getty Museum in L.A., where admission doesn't cost a thing.
Enjoying what America has to offer can get expensive fast: in 2011, the U.S. travel industry made $813 billion, and some of America's most popular cities are also its most expensive. Travelers of all budgets can appreciate a good deal, and with high gas prices and airline fees, it's refreshing to know that there are still some venues like the Getty that give another meaning to the land of the free.
In our search for the top free attractions, we bypassed public parks and train stations to focus on experiences you wouldn't necessarily expect to be free. Find out just how far $0 can get you from coast to coast.
--Allison Kade
PHOTO GALLERY
Americas Top Free Attractions (PHOTOS)
More from Travel + Leisure:
Best U.S. Cities for Affordable Getaways
Best Affordable All-Inclusive Resorts
America's Most Beautiful Landmarks
America's Best Stadium Food
America's Strangest Roadside Attractions