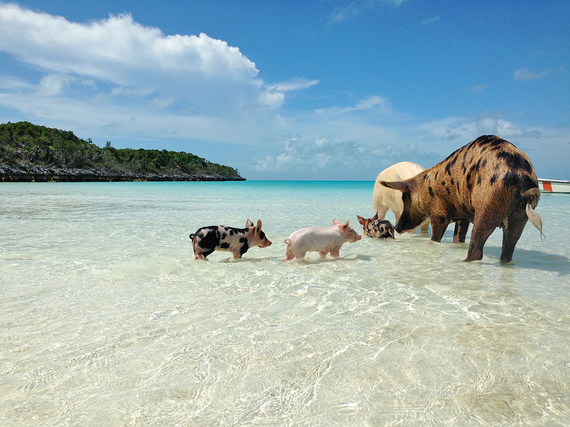 Travelzoo's Director of Photography Stephen Aviano spends his days pouring over the beautiful images that grace our website and inspire our subscribers -- and our deal experts -- to set off for adventures unknown. When he's not at work, he's behind the camera: on his last trip he even got to take a dip with the swimming swine at the Pig Beach in the Bahamas (shown above).
All the photos in this post were taken with Stephen's iPhone 5: proving that you don't need to invest thousands of dollars in equipment to practice your shooting skills.
Follow Stephen's tips to take great vacation shots of your own:
PHOTO GALLERY
Tips for Taking Great Vacation Pictures
See some of our Deal Experts' own pictures from travel worldwide on Travelzoo's Instagram.