Colorado Public Radio's Ryan Warner and ProPublica's Abrahm Lustgarten fact checked a new set of ads sponsored by Coloradans for Responsible Energy Developments. The results of their analysis dealt a blow to oil and gas advocates who would like to see the status quo remain unchanged in terms of conservation and regulation.
Warner and Lustgarten found that the various claims in CRED's ad are, at best, very misleading or, at worst, straight up wrong.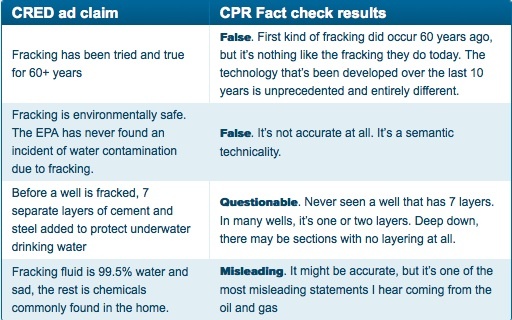 We're happy to report that our ad, released in response to CRED's, as a way to set the record straight, passed with flying colors.
When CRED launched, we hoped it would be a responsible member of the energy conversation out west. So far, it just seems to push industry talking points, regardless of the facts.