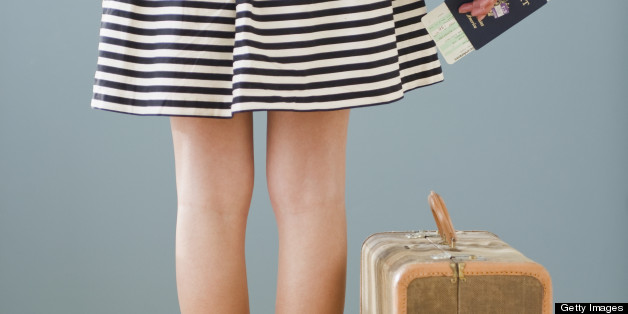 At Triposo, we're all about spontaneity when it comes to travel. We think that getting out there and experiencing a culture, whether through visiting a museum or befriending the locals, is the best way to have an authentic trip and expand your horizons. Which, if you ask us, is the whole point of traveling!
Of course, traveling can also be an excuse to let loose and get a little crazy - or a lot... Recently, we at Triposo conducted a survey to learn more about crazy tourist behavior abroad.
We asked respondents to confess to their own travel sins -- which included everything from public drunkenness to cheating on significant others -- and also to report on the misbehavior of others. We then parsed the data to find out who behaves worse, men or women. Check out our slideshow for the breakdown.
PHOTO GALLERY
Men vs. Women: Who Behaves Worse While Traveling?
Find out more about what Triposo's survey uncovered about tourist behavior here. And if you want to avoid looking like a clueless, rude tourist, check out our travel apps for iOS and Android, which offer phrasebooks, detailed maps, safety recommendations and more to help you navigate more than 8,000 destinations with class.