AfterEllen.com is Logo's site for lesbians and bisexual women in entertainment and media, which means we pride ourselves on knowing all kinds of Sapphic pop-culture facts. Each week we'll share some of the best tidbits on The Huffington Post in our new series, "Best Lesbian Week Ever."
Here's who and what was on our raging gay radar this week.
Rachel Maddow's press tour: With the publication of her first book (and number-one New York Times bestseller) Drift, the out talk show host has been on everything from The Daily Show to Howard Stern this week, discussing things from the U.S. military (what her book's about) to her "gold-star status." The latter was the topic of discussion with Howard Stern, who told Rachel he surmised she'd never slept with a man. As for Rachel, she told Howard it was none of his business. In true Maddow form, she took everything in stride. She's dealt with worse.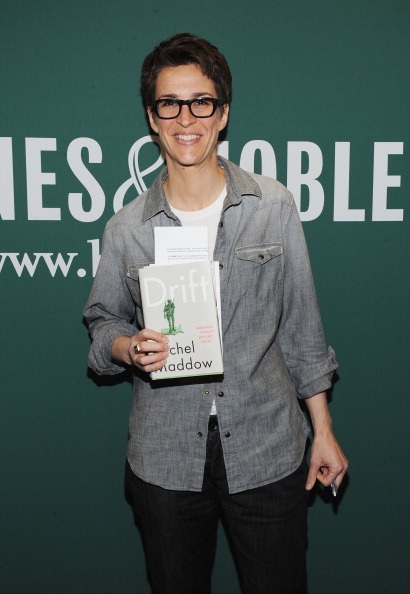 Lesbians on TV: Shameless continued its reign as one of the gayest shows on television when Monica Gallagher found another girlfriend while in a mental hospital, of all places. This time it was Jenna Elfman, a fellow patient who was found with Monica in a compromising position. The two took off together to live (momentarily) happily ever after.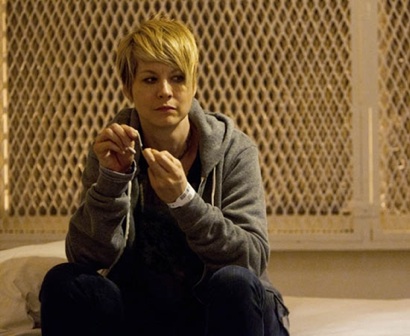 Carrie Brownstein's best week ever: The bisexual comedian/musician announced she will write a memoir about her life in indie rock and was also featured on NPR's Wait, Wait Don't Tell Me. But it was her interview on Marc Maron's WTF podcast that had her talking about Sleater-Kinney's being a "lesbian band" and her brief romance with her bandmate Corin Tucker. It's a must-listen for any fan of Wild Flag, Portlandia, or any other facet of Carrie's career.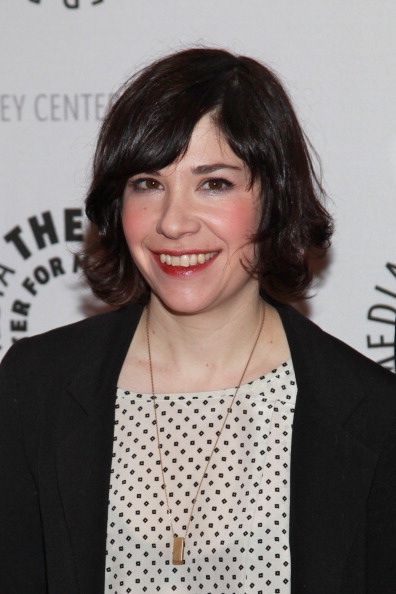 The Dinah came and went, and we all survived: The biggest news to come out of the Sapphic Palm Springs party is that Brooklyn-by-way-of-Toronto trio Hunter Valentine are a part of the New York cast of The Real L Word. Otherwise, it was a lot of bikinis and booze, per usual.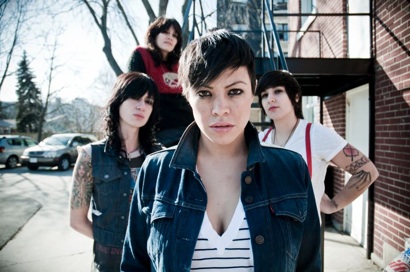 The end of March Madness: Yes, there were basketball games, but AfterEllen.com also hosted our own bracket of Best Lesbian Kisses, and one couple came out on top: Skins' Naomi and Emily. ESPNW also ran an actual piece on the NCAA tournament, focusing on women's basketball and how female coaches are threatened by sexism and homophobia. But the truth is there's only one out lesbian coach: Portland State's Sheri Murrell.
Lip Service is more than just that: Speaking of U.K. lesbian series, the show about Glasgow queer gals will make its return April 20, and the trailer has us salivating for 4/20.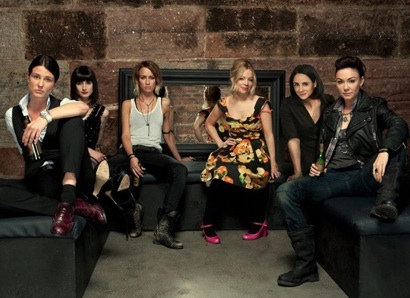 Swooning for Santana: Latina magazine surely saw a surge in purchases for this month's cover with a Chanel-clad Naya Rivera. Inside, the actress talks about playing Glee's gay cheerleader and how her Christianity factors in.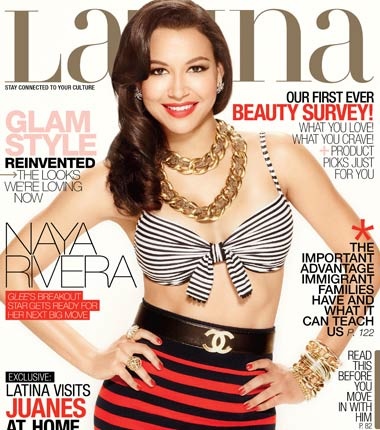 A gay prospect on The Glee Project: Out performer Dani Shay will compete on the second season of the Oxygen reality show, a television genre to which she isn't a complete stranger: She made it to the semifinals of last year's America's Got Talent. Her Justin Bieber likeness cannot be ignored, but will it be embraced?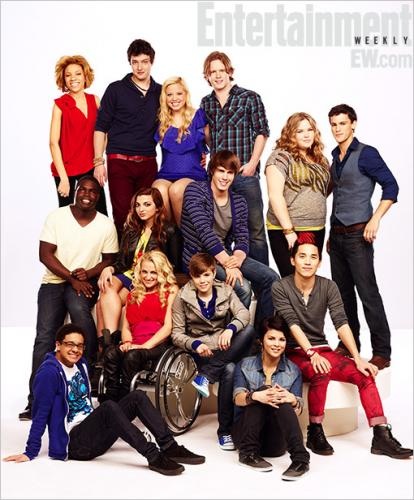 Desperately seeking Susans: The New York Times ran excerpts from the prolific bisexual writer's new batch of diaries coming out, as edited by her son. Consciousness Is Harnessed to Flesh: Diaries 1964-1980 is being published alongside another book featuring Susan, Francophilia: Dreaming in French: The Paris Years of Jacqueline Bouvier Kennedy, Susan Sontag, and Angela Davis. Meanwhile, Susan Sarandon got a laugh at the Film Society of Lincoln Center's tribute to Catherine Deneuve, when she announced she was the only presenter who had slept with her. We're assuming she means onscreen in The Hunger, of course.
Richer for having her: We continued to mourn the loss of legendary poet, writer, and thinker Adrienne Rich this week. The Paris Review published one of her recent poems in their spring issue and also made it available online after her passing.
In a lesbian fashion: Out designer Kara Laricks is the most winning designer on Fashion Star thus far, selling her third design in four weeks to Saks Fifth Avenue. Her incorporation of menswear into seriously cool looks for women have her poised to be the frontrunner on the NBC show. Time magazine also listed their 100 top fashion icons, and real and rumored queer women are among them, including Annie Leibovitz, Katharine Hepburn, Patricia Field, and Josephine Baker.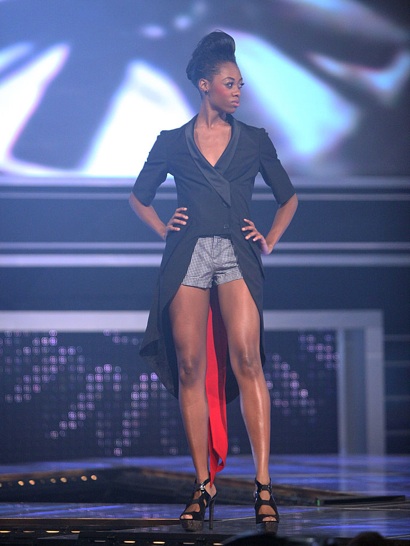 Sisters are doing it for themselves (again): Michelle Tea's Sister Spit tour hit the road for its spring dates, which kicked off in San Francisco April 1 and ends in Brooklyn April 30. This year's touring artists and authors include Dorothy Allison, Mx Justin Vivian Bond, Brontez Purnell, Erin Markey, Cassie J Sneider, and Kit Yan, with special guests in select cities.
Rachel Dratch is stealing all the lesbian roles: Straight women are always getting offered the roles, as former SNL comedian Rachel Dratch proves with her new memoir Girl Walks into a Bar. In the book and subsequent interviews this week, Dratch bemoans the roles she gets offered as "lesbians, secretaries, or lesbian secretaries." Somewhere a gay actress is pissed Rachel Dratch is getting offered her dream role.