AfterEllen.com is Logo's site for lesbians and bisexual women in entertainment and media, which means we pride ourselves on knowing all kinds of Sapphic pop-culture facts. Each week we'll share some of the best tidbits on The Huffington Post in our new series, "Best Lesbian Week Ever."
Here's who and what was on our raging gay radar this week.
Rosie takes on a street preacher: A video of Rosie O'Donnell went viral this week when the former talk show host told off a homophobic man with a megaphone who called her a lesbian pig. Her retort: "I'm going to go home and f--k my wife." Keeping it sassy, Ro.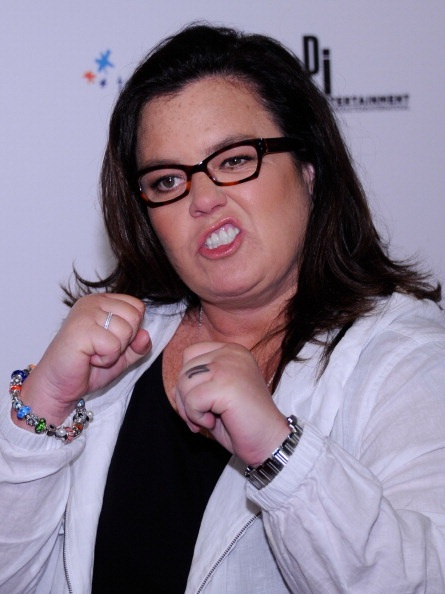 Photo from Getty
Jessie J is not a secret lesbian: With celebrities becoming more out and proud these days, unauthorized biographers are having to get more creative with making s--t up. Chloe Govan writes that J is not bisexual, as she has said, but instead a closeted lesbian who said she was bisexual to be more "trendy." Jessie refuted the idea on Twitter. Something tells me she won't be buying a copy of Jessie J: Who's Laughing Now? although I would if I were her, just to see what else I was keeping from myself.
Melissa Etheridge's baby mama drama: With a public legal battle over money owed to ex Tammy Lynn Michaels, Melissa has been the focus of tabloids this week. Tammy told us over at AfterEllen that she feels she was kept from having a career because Melissa would never take time off from her own to be with their children. Meanwhile, Melissa's new girlfriend, Nurse Jackie showrunner Linda Wallem, announced she is leaving her job to focus more on her "stepchildren" -- a.k.a. Melissa's four kids (two with Tammy and two with Melissa's other ex, Julie Cypher). Speaking of Julie Cypher, I wonder if she's an amused spectator at all of this.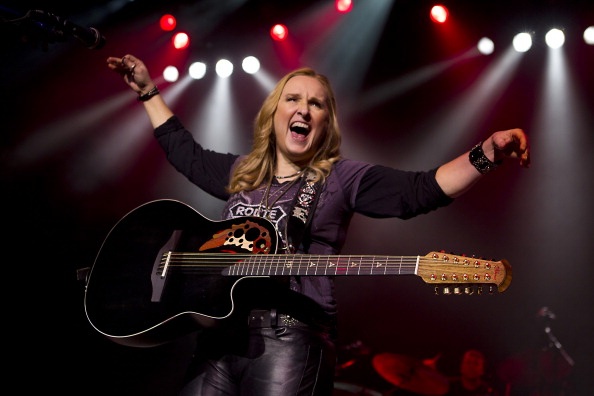 Photo from Getty
Get your Hole, one night only: While Hologram Tupac was performing at Coachella last weekend, real-life Courtney Love joined ex-bandmates, like out drummer Patty Schemel, for a Hole reunion in New York City. They made it through an entire song, "Miss World," and Courtney even made a joke about Patty leaving her "without a strap on." A guitar strap, that is.
Lesbians are hilarious: We were fodder for jokes on Kathy Griffin's new Bravo talk show ("I thought Coachella was a lesbian folk festival for potheads"), Don't Trust the B---- in Apt. 23 (" Girls? I'm not a fan of the lady cave either, but in a pinch..."), and 30 Rock, when a young girl who wants to get a haircut like Scout from To Kill a Mockingbird asks for Liz's advice to confirm she would end up looking like a lesbian. Do people really find these things funny anymore? I know plenty of straight people who have terrible bowl cuts.
Don't be out in the Boy Scouts: While the Girl Scouts might be a breeding ground for lesbian feminists, the male counterpart just can't go for that. Gay mom Jennifer Tyrell was forced to resign from being her son's troop's den mother, all because she is, in fact, a fan of the lady cave. "Avowed homosexuals" are not allowed to lead cub scouts, which is really unfortunate, because I bet Jennifer Tyrell could teach those boys how to build fires, tie knots, and curse out homophobic street preachers while balancing multiple baby mamas.
Kellie Martin defies DADT on Army Wives: After that "Child Celebrities Opposing Kirk Cameron" video last week, it seems Kellie Martin has really committed to the cause. The former Life Goes On star is playing a gay army captain on the Lifetime series. Somewhere Tracey Gold is pissed she didn't get called in to audition.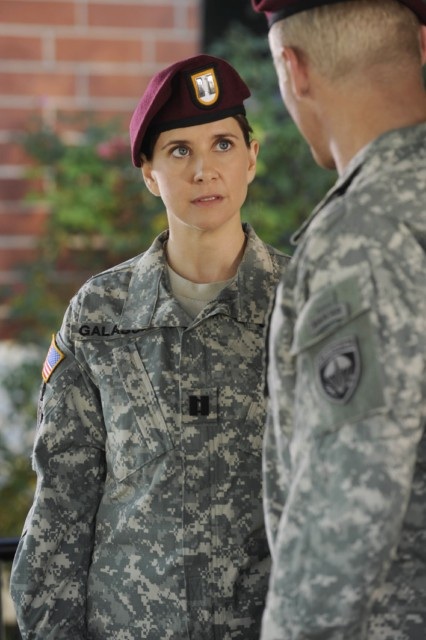 Photo from Lifetime
Jack & Diane minus the Mellencamp: The lesbian werewolf film has been in the works since 2003 and is finally making its debut at the Tribeca Film Festival this weekend. With Riley Keough playing a brooding, androgynous, supernatural creature who romances Juno Temple, and Kylie Minogue playing an inked-up tattoo artist, this will either be good or so bad it's good. The first clip that was released, however, has us thinking it's the former, thankfully.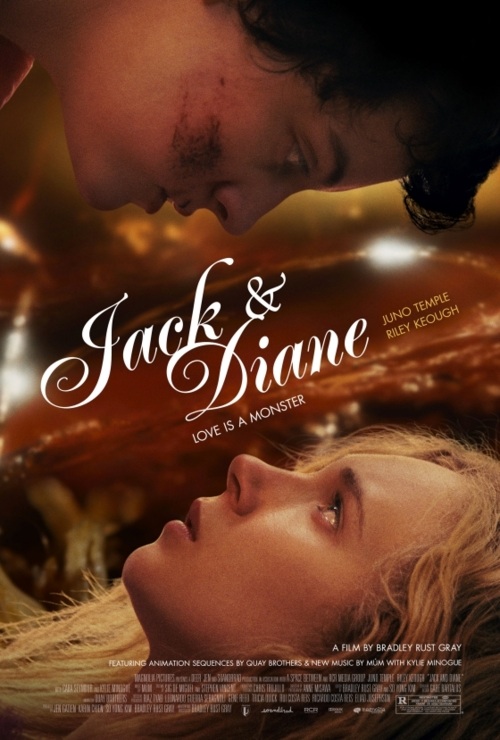 Queen Latifah is full of Pride: What kind of budget does Long Beach Pride have that they got Queen Latifah to agree to perform on their main stage? She does know this is a gay thing, right?