AfterEllen.com is Logo's site for lesbians and bisexual women in entertainment and media, which means we pride ourselves on knowing all kinds of Sapphic pop-culture facts. Each week we'll share some of the best tidbits on The Huffington Post in our new series, "Best Lesbian Week Ever."
Here's who and what was on our raging gay radar this week.
Lana Del Rey goes gay: The singer people love to hate has made a new music video for her song "Summer Sadness" and, in it, she is in a failing romance with Jaime King. Spoiler alert: It's really sad. Possibly set in the summer.
This is what a lesbian looks like: I truly believe Jennifer Carroll isn't a lesbian because if she were, she'd know that we don't have one definitive look. We have at least three: The mullet, the lesbian triangle and the dreadlocks.
Nom nom nom: Out actress Sarah Paulson got an Emmy nod for Game Change while Carol Leifer's work for the Oscars also received a nomination. Portlandia's writing win would bring both Carrie Brownstein and Karey Dornetto awards — two gay girls for the price of one!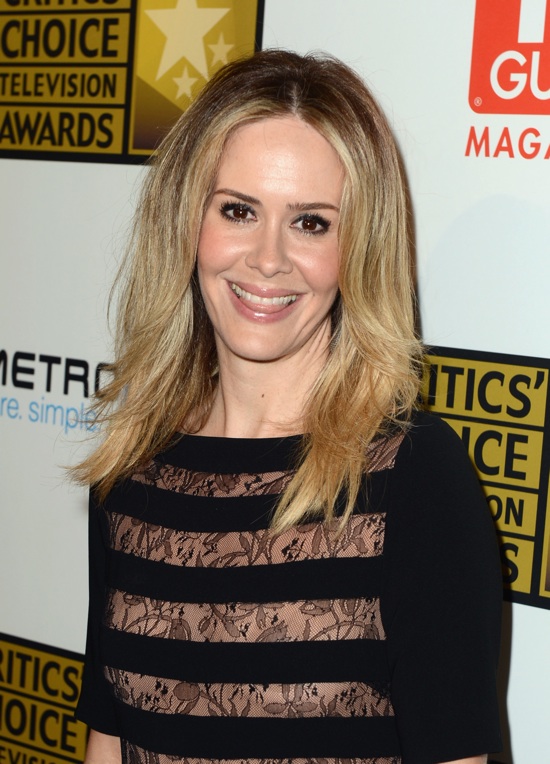 Photo from Getty
What's cooking, Gwyneth Paltrow?: Gwyneth is set to play out chef Gabrielle Hamilton in the film adaptation of Blood, Bones and Butter. Prepare for lesbians to get mad that the memoir is mostly about Gabrielle marrying a dude, so Gwyneth won't be doing any Sapphic romancing. So close, yet so far.
No longer MIA: Bisexual Aussie musician Missy Higgins released her first new album in four years this week and a video where she's in love with a koala. She clearly couldn't decide if she wanted a man or a woman love interest in the video, so a koala was the next best thing. Australian pride!
Ryan Murphy makes dreams come true: Lesbian favorite Clea Duvall has joined the cast of American Horror Story's second season and she will share scenes with the aforementioned Emmy-nominated Sarah Paulson. Considering Ryan has mentioned there will be a lesbian character on the new season, I have to ask: Are you thinking what I'm thinking?
Sarah Silverman wants to scissor someone: But it isn't any of us. Instead, she said she'd rub her vagina on billionaire Sheldon Adelson if he donates to the Obama campaign. Anyone got a spare million to donate in Sheldon's name? Then we can see if she'll take a substitute for the actual scissoring.
She makes us want to stay in instead of eating out: Cat Cora had a better week with an induction into the Culinary Hall of Fame. She's the first woman ever to do so, which proves that while some men think a woman's place is in the kitchen, they still think they can do a better job.