AfterEllen.com is Logo's site for lesbians and bisexual women in entertainment and media, which means we pride ourselves on knowing all kinds of Sapphic pop-culture facts. Each week we share some of the best tidbits on The Huffington Post in our series "Best Lesbian Week Ever."
Here's who and what was on our raging gay radar this week.
We have Spirit, yes we do!: Sara Gilbert donned a purple tie and discussed Spirit Day on The Talk.
Ready to make DOMA no more: In great news this week, a landmark case decided that DOMA was unconstitutional enough to be sent to the Supreme Court. Out lesbian Edie Windsor was a huge part of the case, working with the ACLU to sue for discrimination after she was taxed on her deceased partner's estate. Lesbians get shit done!
Committed like never before: American Horror Story: Asylum debuted this week with a sad lesbian love story amongst its causalities. This makes it that much more watchable.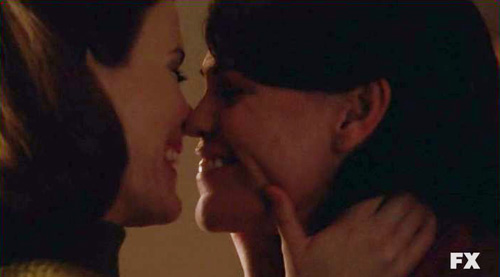 Photo from FX
The Naomily ship continues to sail: Skins will bring back its lesbian couple Naomi and Emily for its final season.
Bound to happen: Jackie Warner and Gina Gershon were both guests on Watch What Happens Live this week, and they both failed a pop quiz on lesbians throughout history. They didn't even know Sara Gilbert's name on Roseanne. Tragic.
Players play on: WNBA star Seimone Augustus is excited to marry her partner LaTaya and says they'll go through with it even if their current home state of Minnesota passes a constitutional ban on gay marriage next month.
Talk about "The Story": Speaking of beautiful lesbian weddings, Brandi Carlile released a photo from her own big day, as well as some details, like the fact they had to put a family goat down before the ceremony. Is that some sort of good luck charm?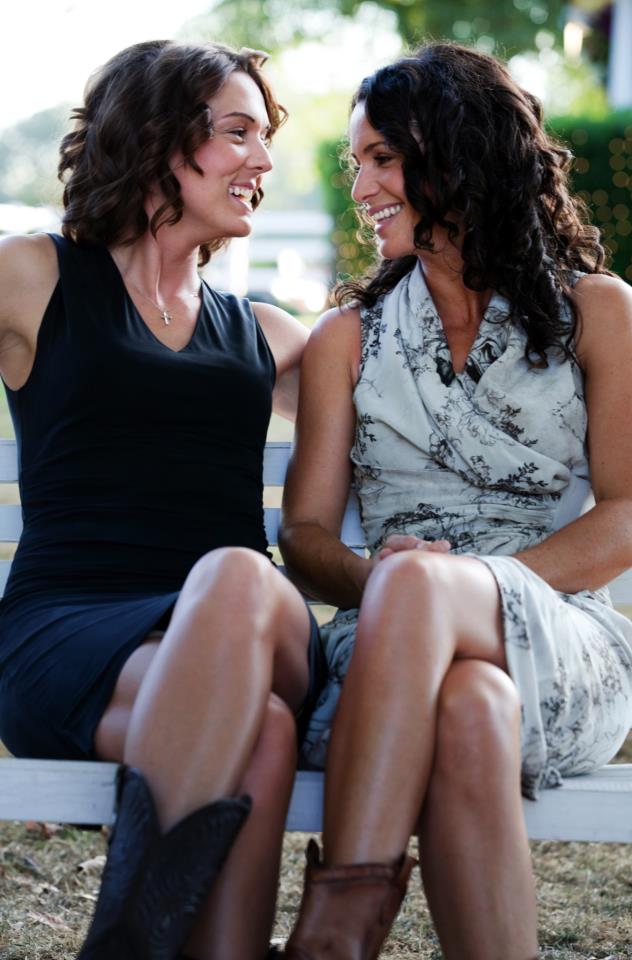 Courtesy Brandi Carlile's Facebook