AfterEllen.com is Logo's site for lesbians and bisexual women in entertainment and media, which means we pride ourselves on knowing all kinds of Sapphic pop-culture facts. Each week we'll share some of the best tidbits on The Huffington Post in our new series, "Best Lesbian Week Ever."
Here's who and what was on our raging gay radar this week.
Carolina Herrera, dress designer to New York lesbians: One week after Christine Quinn was married in a custom Carolina gown, Cynthia Nixon donned her own in green for her ceremony with Christine Marinoni. Carolina is either the go-to lesbian wedding dress designer, or the go-to redhead wedding dress designer. Maybe she's both.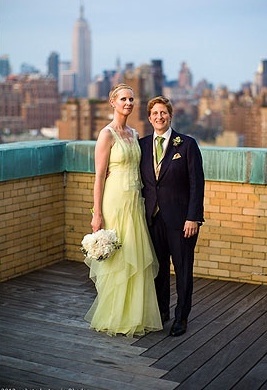 Photo from People
Chely Wright wants a country star to say gay is OK: The lesbian singer went on CBS News this week and said she'd love for a country music chart-topper to be an advocate for equality. Well it sure won't be Toby Keith.
The Real Housewives of New Jersey's resident lez: Kathy's gay sister Rosie fell for a straight party planner this week and also came out to her niece and nephew. Just another week in the life of the housewives and their lesbian sidekicks.
Kat Graham reps for equality on The Ellen Show: The actress/singer performed her single clad in boy scout wear in support of ousted lesbian den mother Jennifer Tyrell. Of course if you're trying to reach a crowd that doesn't necessarily support equality, perhaps she should have done this routine elsewhere, like on The O'Reilly Factor.
The gay and the closeted: The lesbian storyline on The Bold and the Beautiful has Karen Spencer and partner Danielle hiding their relationship from Karen's brother Bill. This week, Bill was convinced Danielle was hitting on him and his sister, because of her secret, was unable to laugh in his ignorant and conceited face. Didn't she almost have it all?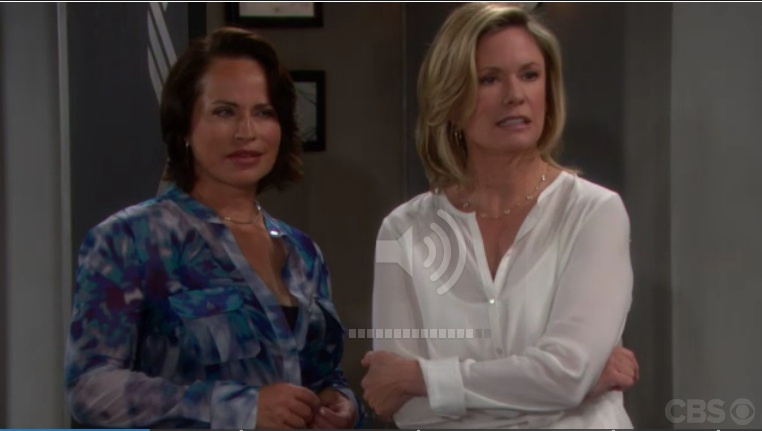 Photo from CBS
Bomb Girls will educate us Stateside: The Canadian World War II series Bomb Girls will air on the Reelz Channel sometime next fall. Complete with a lesbian character who has an unrequited crush on a co-worker, the series has U.S. lesbians wondering what this Reelz Channel is and how they can get it before summer's end.
Fortune Feimster takes over Chelsea Lately: The out comic guest hosted the E! show on Thursday night and her monologue included the dance moves she uses to make the ladies scream. Even Chewy himself couldn't resist her Salsa.
Who doesn't love a woman in uniform?: Out author Anne Holt's series about lesbian cop Hanne Wilhelmsen is being adapted into a TV show. No network is attached yet but perhaps Reelz would be interested.